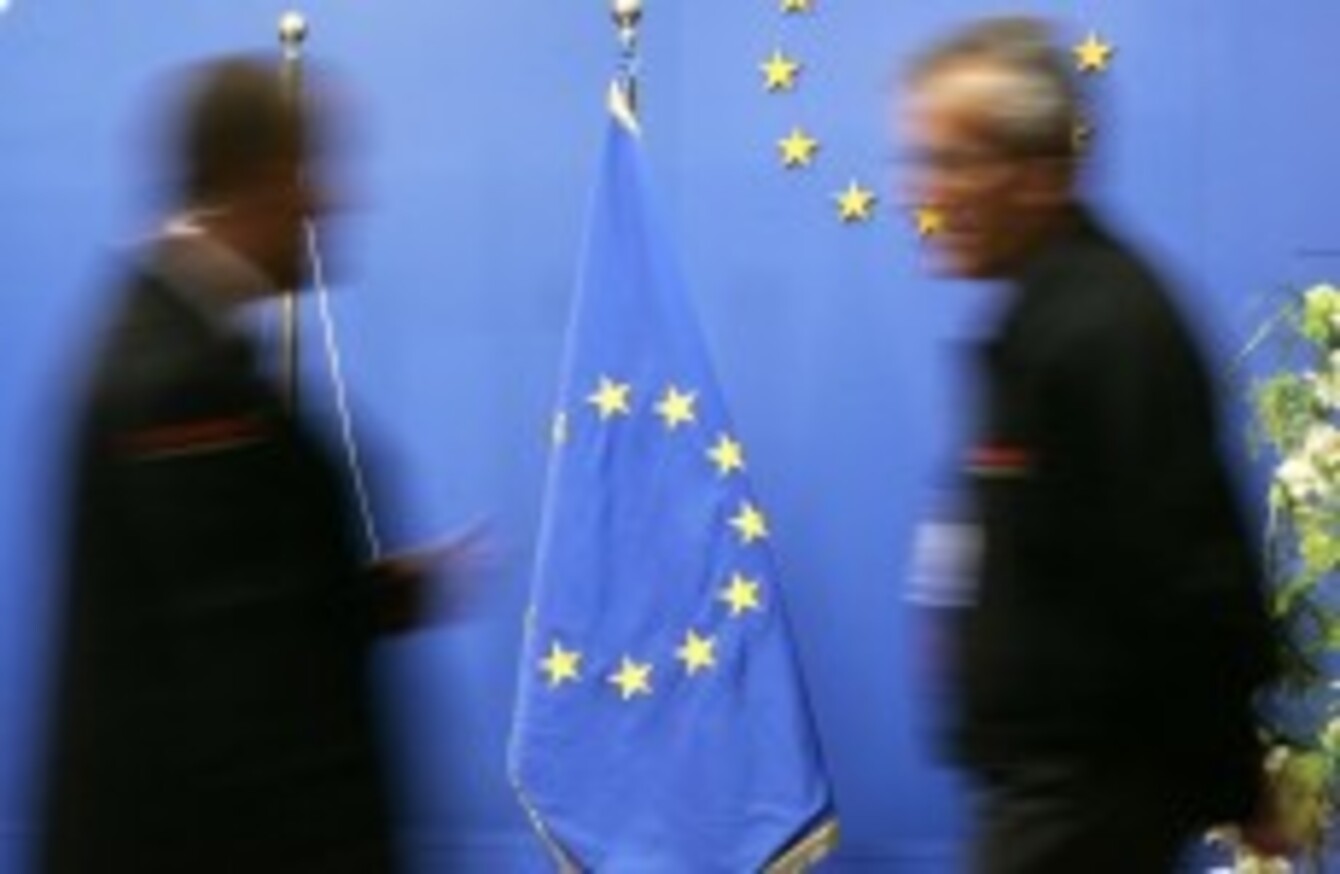 Image: Yves Logghe/AP/Press Association Images
Image: Yves Logghe/AP/Press Association Images
EUROZONE FINANCE MINISTERS will meet in Brussels today in the latest of a series of attempts to agree measures to keep the single currency from meltdown.
Ministers from the 17 euro-area countries will hope to reassure markets that they are taking action against the ongoing debt crisis, as even US president Barack Obama weighed in with a call for swift action.
"If Europe is contracting, or if Europe is having difficulties, then it's much more difficult for us to create good jobs here at home," Obama said yesterday as he met EC president Herman van Rompuy in Washington.
Today's discussions are expected to focus on ways to achieve greater integration, giving the EU more centralised control over the fiscal policies of individual nations, CNN reports.
Van Rompuy said in Washington: "We are aiming for binding rules to ensure strong fiscal and economic discipline in all countries to go hand in hand with fiscal and economic integration in the euro area as a whole."
Meanwhile, it's reported that attempts to boost the power of the European Financial Stability Fund to around €1trillion by leveraging it four or five times have failed. According to the Guardian, EFSF head Klaus Regling is expected to tell finance ministers that international commitments to take invest in the scheme have failed to materialise.
This is likely to increase the pressure towards 'eurobonds', or Stability Bonds – a single debt vehicle for the entire eurozone – as a way to stabilise jumpy debt markets. Germany has strongly resisted the idea, which would likely increase its own borrowing costs.
A report yesterday suggested that Germany was examining plans to issue bonds between six "elite" members of the eurozone with stronger economies – effectively beginning the process of separation into a two-tier EU.
Pressure will be on the finance ministers to find a solution today after the OECD warned yesterday that "swift and decisive" action is necessary. "The situation in the euro area is rapidly deteriorating," OECD deputy secretary-general Pier Carlo Padoan said.
- Additional reporting from the AP