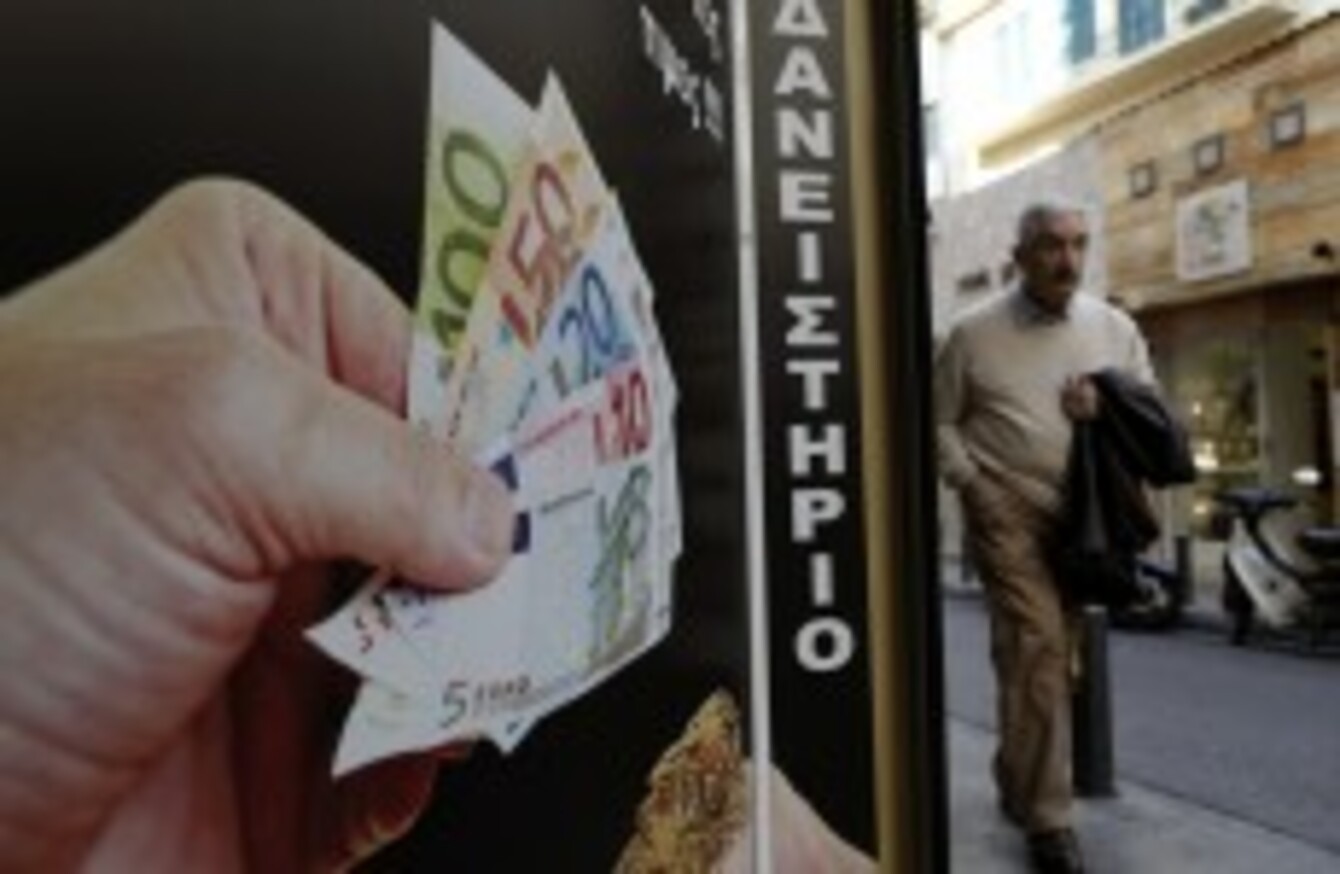 Image: Petros Giannakouris/AP/Press Association Images
Image: Petros Giannakouris/AP/Press Association Images
FOLLOWING MARATHON TALKS in Brussels, the eurozone's finance ministers and the International Monetary Fund agreed to release the next tranche of bailout loans to struggling Greece.
Along with the €43.7 billion, which will be unlocked next month, the rescue package also includes a recognition that debt relief will be required for years to come.
The agreement was reached as the Troika believes Greece has now implemented all agreed prior actions and reforms.
The Eurogroup (the eurozone's finance ministers) said it particularly welcomes the country's 2013 budget and its "ambitious" medium term fiscal strategy to 2016.
The money will be released in four batches, the first €34.4 billion after 13 December and the remainder in the first three months of 2013.
The group said:
As was stated by the Eurogroup on 21 February 2012, we are committed to providing adequate support to Greece during the life of the programme and beyond until it has regained market access, provided that Greece fully complies with the requirements and objectives of the adjustment programme.
The deal includes an arrangement to cut debts by about 20 per cent to allow it to level at 124 per cent of GDP by 2020. Europe's leaders hope the move will put Greece's economy back onto a sustainable path.
Mario Draghi, President of the European Central Bank, said markets' confidence will strengthen on the back of the deal as it reduces uncertainty.
Starved of bailout financing since the summer, Greek Prime Minister Antonis Samaras hailed the deal in Athens, while German Finance Minister Wolfgang Schaeuble said the package would be presented to German lawmakers by the end of the week.
Ireland's Michael Noonan has already said that any deal reached with Greece would not be applicable to Ireland, which has its own negotiations. "This is a special and particular case," he said. "There isn't a crossover into Ireland's affairs."
-Additional reporting by AFP