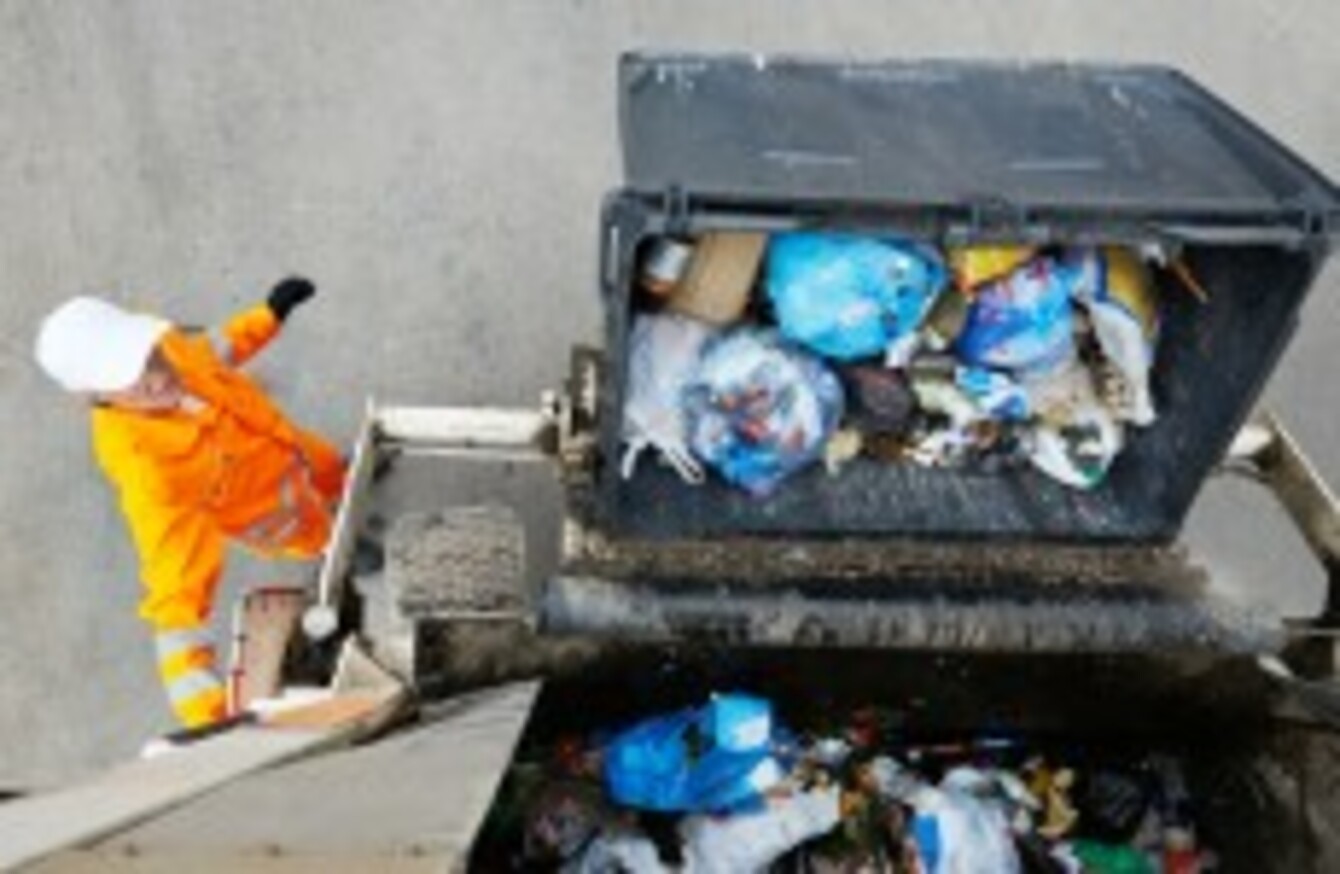 Photo: File
Image: Shutterstock/Dmitry Kalinovsky
Photo: File
Image: Shutterstock/Dmitry Kalinovsky
A MAN HAS been awarded €9,600 by the Employment Appeals Tribunal (EAT) after being dismissed from his job with a refuse collection company on Christmas Eve.
The incident happened in 2012 when Austin Power was working with Oxigen Environmental, a refuse disposal company operating in Waterford.
The appellant in the case, Power, was found to be disposing of his own rubbish through the company's system – something that he said he had been told was a perk of the job.
What happened?
Power was discovered to be disposing of waste without being a paying customer of the respondent when the operations manager with the company came out to visit him as he had injured his shoulder.
On the drive out to the respondent's house, the operations manager was accompanied by the driver of the lorry. On passing the driver's house, the operations manager noticed that there were bins outside – but none carrying the company's tags.
Following this the respondent hired a private investigator who discovered that both the driver of the lorry and the appellant were having their bins emptied for free by the company.
Disciplinary action followed this, with the appellant being advised in writing on 24 December 2012 that he was being dismissed for gross misconduct.
A subsequent appeal against this dismissal was turned down in January of 2013.
The judgement 
Following this, the appellant brought his case to the EAT.
It found that there had been a practice in place within the company of employees disposing of their own refuse without being paying customers.
A recommendations was made that the company should have been more prudent in informing employees that this was not a 'perk of the job'.
While a memo was sent around informing employees of this, the EAT stated in its judgement that, "rather than expend monies on a private investigator the respondent could have ensured that the employees were unequivocally informed that the practice was to discontinue and that the consequence of continuance would be the dismissal of employee in question."
It concluded that a lesser sanction would have been appropriate in these circumstances and, as such, the award of €9,600 was given.