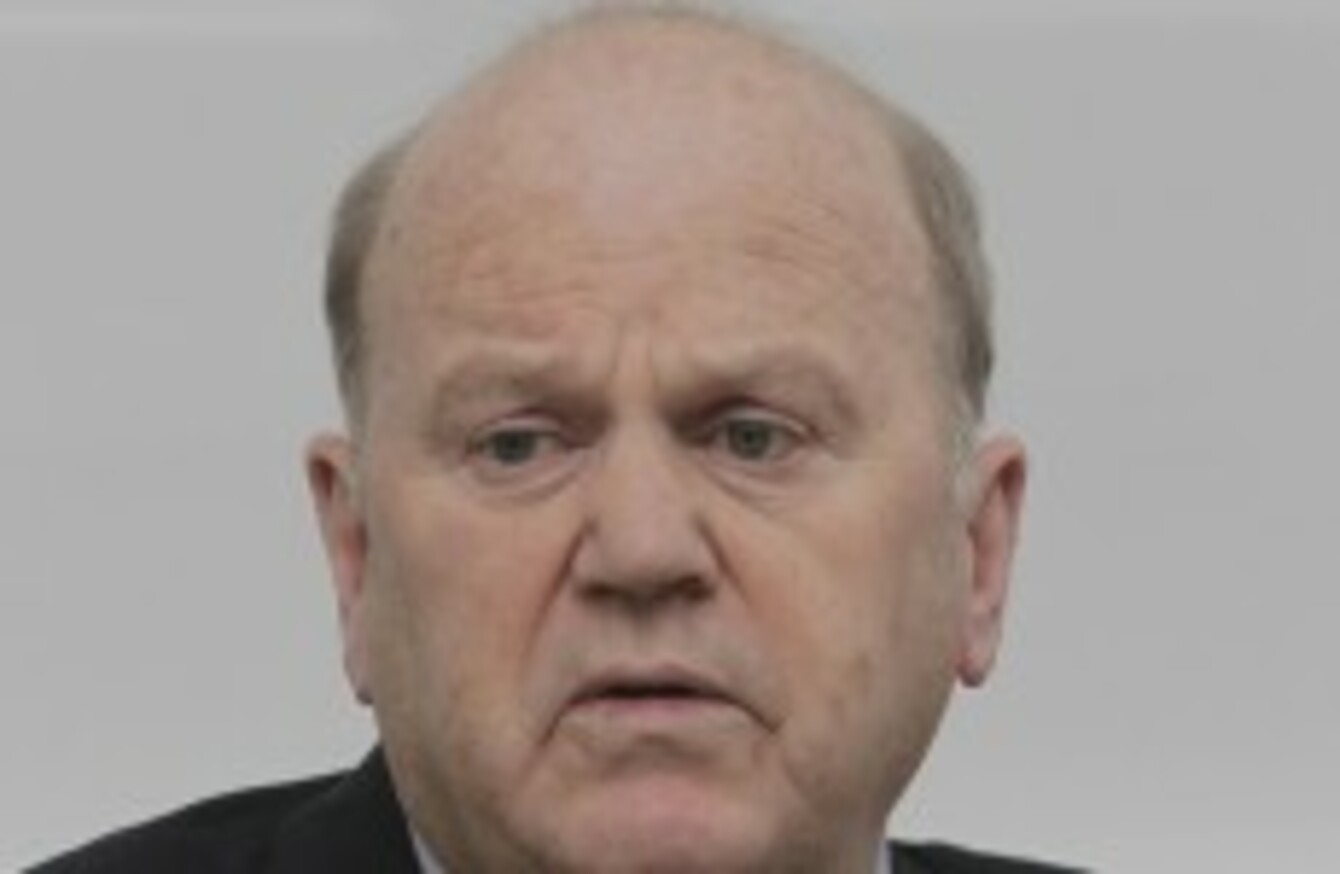 Minister for Finance Michael Noonan. (file photo)
Image: Niall Carson/PA Archive/Press Association Images
Minister for Finance Michael Noonan. (file photo)
Image: Niall Carson/PA Archive/Press Association Images
TAX REVENUES TO the end of October totalled €28.35 billion, according to the latest exchequer returns figures as released by the Department of Finance.
This amounted to €1,680 million, or 6.3 per cent, more than the same period in 2011.
While yields from VAT, income tax and corporation tax continue to surpass expectations for the year-to-date, corporation tax and income tax were down in October.
The take from excise duty was down for the fourth month in a row.
Commenting on today's figures, Peter Value from Grant Thornton said:
The Exchequer figures for October are probably the weakest set of figures so far this year. It is typically a quiet month for tax receipts with November being a far more important month in terms of both income tax and corporation tax receipts.
However if the trend observed in October continues through to November this is going to have significant consequences for the December budget.
In figures
VAT was €106 million, or 1.3 per cent, ahead of target at the end of October.
Income tax take was €69 million, or 0.6 per cent, ahead of profile, with even greater returns expected in November due to the filing of tax returns by those who are self-employed.
The Department of Finance projects close to €2.5 billion in income tax being taken in this month as a result.
Despite corporation tax being €26 million ahead of profile in October, or one per cent, it is down 2.5 per cent year-on-year when adjusted.
Like income tax, November is projected as being a big month for corporation tax take, with close to €1.2 billion, or 30 per cent,  expected in November.
Excise duty is now €156 million, or 4.1 per cent, behind its projected target.
Stamp duty, capital gains tax, capital acquisitions tax and customs were slightly up at the end of October.
Expenditure
More is still being spent by Government than had been estimated. At the end of October, it was €424 million, or 1.2 per cent more than expected.
This was largely caused by overspends in the Department of Social Protection, which had a PSRI shortfall of €289 million.
The Department of Transport, Tourism & Sport also overspent, due to it making €36 million available to the National Transport Authority (NTA).
With the shortfall in PRSI taken out of the equation, the total overrun is €135 million.
#Open journalism No news is bad news Support The Journal

Your contributions will help us continue to deliver the stories that are important to you

Support us now
Capital expenditure to the end of October was €336 million, or 14.2 per cent, below expectations, due in large part to the Department of Jobs, Enterprise and Innovation.
Servicing the debt
The cost of servicing the country's debt was €6,180 million at the end of October, which was €35 million (0.6 per cent) less than the revised figures which were published by the National Treasury Management Agency (NTMA) today.
While the year-on-year costs of servicing the debt are up almost €2.5 billion, this has been explained by Government as being due to having made the Sinking Fund payment in March of this year when it had been made in November of 2011, and also by the use of €548 million from the Capital Services Redemption Account (CSRA), which was used for debt servicing purposes in the first 10 months of 2011.
With these two factors taken into account, debt servicing costs are up €1.3 billion (as opposed to €2.6 billion) when compared on a like-for-like basis with the first 10 months of 2011.
Exchequer balance
Exchequer deficit at the end of October 2012 was €14,072 million compared to €22,176 million for the same period last year. This drop is due to the settlement of the 2012 IBRC Promissory Note payment with a government bond, in addition to the fact that the banking recapitalisation payments of 2011 have not been repeated in 2012.
The Exchequer recorded a deficit in October of €2.9 billion. Contributing to this total was €1.3 billion of debt interest expenditure and a €0.5 billion payment to the European Stability Mechanism (ESM).