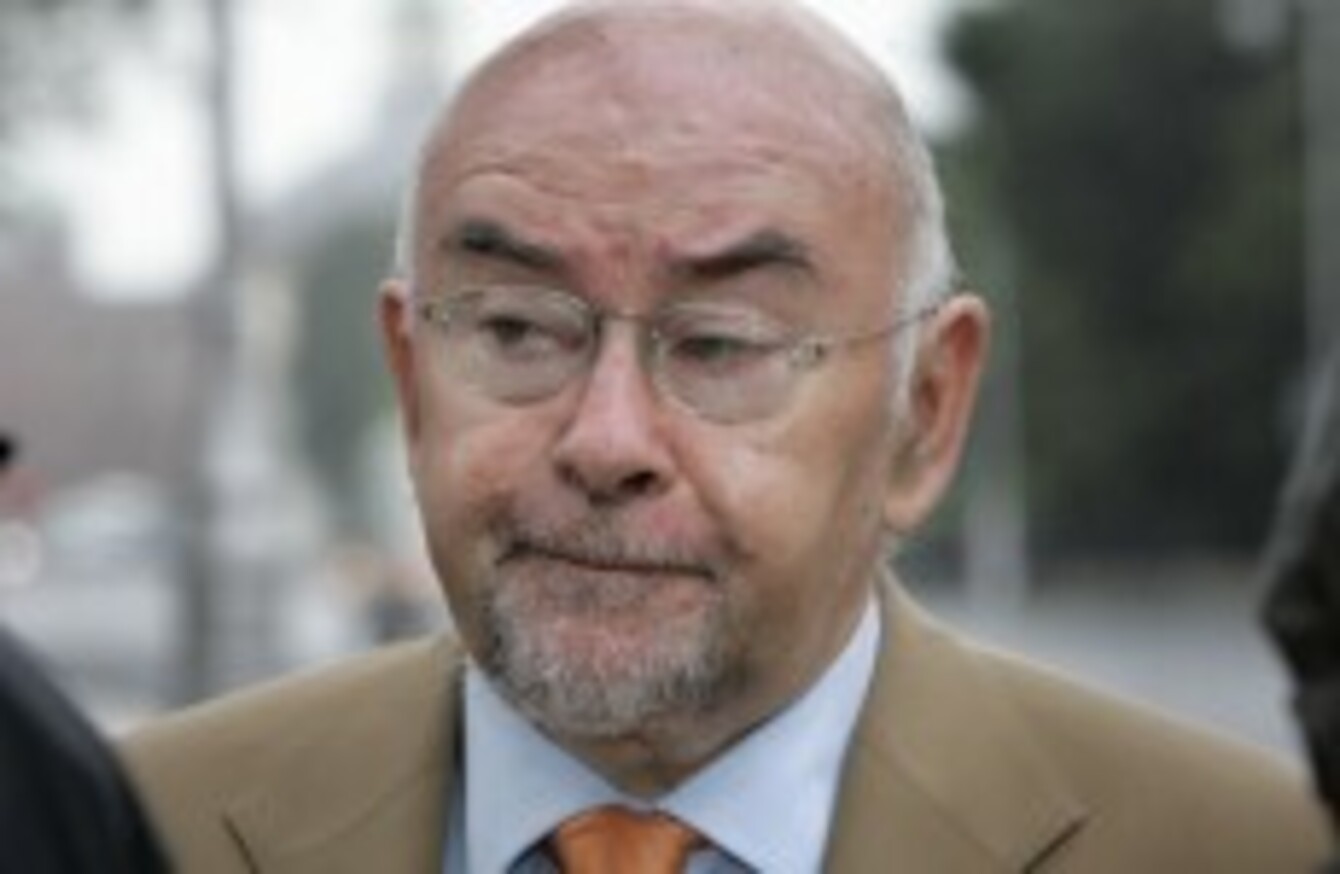 Image: James Horan/Photocall ireland
Image: James Horan/Photocall ireland
THERE HAVE BEEN plenty of reports this week about back-bench government TDs and their opposition to plans being brought before Ruairí Quinn on potential changes to the third-level grants system.
Today it's reported that agriculture minister Simon Coveney has become the latest TD to voice concern – telling the Irish Independent's Michael Brennan that he had "a difficulty" with the suggested changes.
So what's being changed – and why would it matter to so many TDs?
Status quo
Currently, a student's qualification for a student grant is based on their own income, or the income of their parents (if they are under 23).
This provides for what, in theory at least, is a straight-forward process. The grant process simply takes into account all of the student's income, or that of their parents. This includes income tax, share royalties, rental income any cash inheritances, and other liquid payments.
One major criticism of this, however, is that it doesn't include the value of a family's assets. A family with relatively little cash coming in the door, but which has valuable non-cash assets like a house – or even a large cash balance in the bank – is currently entitled to the grant.
This has led to persistent complaints that the system is actively geared towards people who have what would be seen, on average, as a disproportionate amount of non-liquid assets.
Chief among these are farmers, whose income-to-assets ratio is particularly hampered by the nature of their industry. This means that children from farming households may be considered more likely to be awarded a grant.
A simple change with big consequences
Put simply, this might be about to change. Ruairí Quinn is looking to change the way the system is built, so that in future the assets held by a family – and not just its income – are considered.
The logic behind this is quite simple: Quinn believes the current system is open to manipulation by those who are wealthy, but whose annual income doesn't necessarily reflect that, and that the State's current financial circumstances mean a change is needed.
For the reasons mentioned above, this has the potential to hit farmers and other self-employed people badly: the move would mean that many farmers, which have the legal standing of sole traders, would have the value of their land included when a child's grant application is considered.
The move would also mean that students from areas where houses are more expensive than the national average – such as the leafier areas of southern Dublin – might also find themselves struggling to get a grant.
Rural resistance
It is the former category, however, who appear to be most vocally opposed to the plans.
Several Fine Gael TDs with rural backgrounds – such as Carlow-Kilkenny's John Paul Phelan, Galway East's Paul Connaughton, Wicklow's Billy Timmins, and Wexford senator Michael D'Arcy have all been named by the Irish Independent as opposing the plan.
Andrew Doyle, the chairman of the Oireachtas all-party agricultural committee, told the paper it would be "pure madness" to include the value of farmland in the grants.
It may be with this in mind that Simon Coveney has now taken a stance – saying he wanted to ensure that farming families weren't targeted in any proposed changes.
The dispute carries the possibility of driving a wedge between the government parties, particularly as Fine Gael traditionally enjoys far more widespread rural support than Labour, whose TDs predominantly represent the greater Dublin area and other city constituencies.