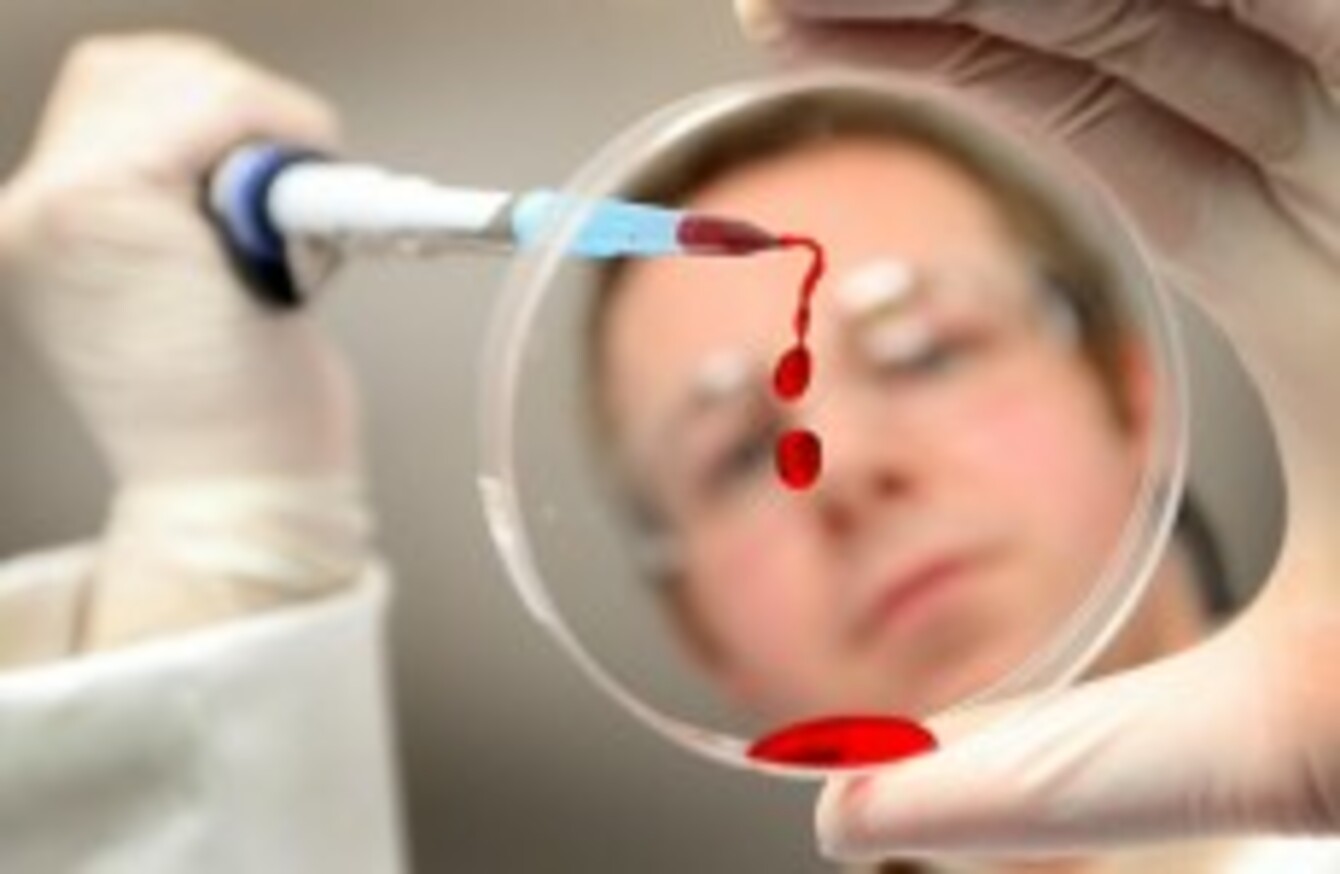 Image: Danny Lawson/PA Archive/Press Association Images
Image: Danny Lawson/PA Archive/Press Association Images
OVER THE PAST few decades, millions has been poured into cancer research. But the disease still strikes fear into us like nothing else – and it remains one of our biggest killers. The latest figures from the CSO show cancer is the cause of almost one-third of deaths; more even than heart disease.
So where is all the money going? With medical technology capable of building new hearts and keeping AIDs in check, why is cancer still such a problem? And have we made any progress in research at all? TheJournal.ie went to the experts to find out.
1. Why can't we cure cancer?
The reason we don't have a 'magic bullet' fix for cancer – as we do for many of the infectious diseases that were once humanity's biggest killers – is that cancer is not just one thing. Instead, it is an umbrella term for a vast range of different mechanisms which all cause uncontrolled cell growth (resulting in a tumour).
"You've got a cancer of the kidney and a cancer of the pancreas, for example, which are so completely different,"  says Professor John Fitzpatrick, head of research at the Irish Cancer Society. "They respond to different treatments, and there it is."
So curing cancer is really a case of finding a thousand different treatments, each of which might only work for one very specific form of cancer. And just to complicate matters further, cancers can change even within the body. Fitzpatrick says:
It's a moving target. You've got a cancer cell, and even while it's growing it develops mechanisms whereby it can resist treatment. It can change even while the growth process is going on.
Despite this, we can now cure some cancers. Eight out of ten women who are diagnosed with breast cancer are now cured, according to oesophageal cancer surgeon Professor John Reynolds at St James's Hospital in Dublin. Leukaemia is also frequently curable.
2. What are researchers actually doing?
Because cancers are so complex, the focus of much current research is not on developing treatments (though that's obviously important) but on understanding the mechanisms of the tumours themselves – what makes them grow. The idea is that once you know how something works, you can then look for a way to stop it.
Prof Reynolds at St James's says:
Our patients are involved in clinical trials that hopefully will result in big improvements over next five to ten years. That will be knowing from their genome, or the protein pattern in the tumour, or their blood, which patients are going to respond  to a particular chemo drug or to radiation.
At the moment, certain therapies are applied knowing only that they help some patients. Others may see no benefit, while still suffering side effects – which with aggressive chemotherapy can be very serious.
"If you know that  a patient's going to respond to a particular therapy, you're going to use it in a different way," Reynolds says. "At the moment it's just the toss of a coin whether a patient will respond."
Earlier diagnosis is also a focus of research. Some of this comes through improvements in technology – for example, CT and PET scans, which have developed enormously over the last decade.
It could also be at a biochemical level – where the cancer might be picked up through a blood test or similar. "Nowadays we have the ability with markers, biomarkers, to diagnose cancer at an earlier stage," Prof Fitzpatrick says. "That's a huge advance."
Scientists work inside a pharmaceutical research facility in India (Mahesh Kumar A/AP/Press Association Images)
Surgery is still a big part of cancer treatment. In this area, improving scanning has led to a better selection of patients – so surgeons know more about the cancer before you go under the knife.
There have also been improvements in the nuts and bolts of surgical technology itself. "Increasingly, a lot of operations for cancer that might have been done via open surgery are now being done by keyhole surgery," Reynolds says. This makes them far less debilitating. Surgeons are also now able to excise cancers that 20 years ago would have been considered inoperable, such as secondary tumours in the liver and lungs.
3. Are we seeing any real improvements?
In a word, yes. "The broad-based treatment of cancer has improved significantly in recent years," Reynolds says.  In his specialty of oesophageal cancer, there has been an improvement of no less than 50 per cent in a patient's chances of survival after five years. "In the 1990s it was 28 per cent. In 2008, it was 44 per cent."
Fitzpatrick agrees. "We've come a huge way in the last 20 years," he says. And the statistics bear this out. Graphs charting Irish mortality rates from cancer (see p24 of this report) show a steady increase peaking in the 1980s. Since then, there's been a sharp decline, especially among men. When lung cancer – one of the biggest killers – is excluded, proportionally fewer people are dying from cancer now than at any time since the 1950s.
For an individual patient, this means a huge improvement in your chances of survival.
"Three decades ago, if you were diagnosed with cancer of the breast or of the colon, you were going to die from it," Fitzpatrick says.
We're so afraid of cancer because in our minds, there is no cure. In our minds it's going to kill us if we get it. But that is not the case. We're now in the situation where just because you're diagnosed with cancer, it's not a death sentence.
And more treatments are being developed all the time. "What I used to say to patients is that the longer you keep going, the more treatments will be available," Fitzpatrick says. "So what has research done? Research has given us hope."
To make a donation to the Irish Cancer Society, visit their website.