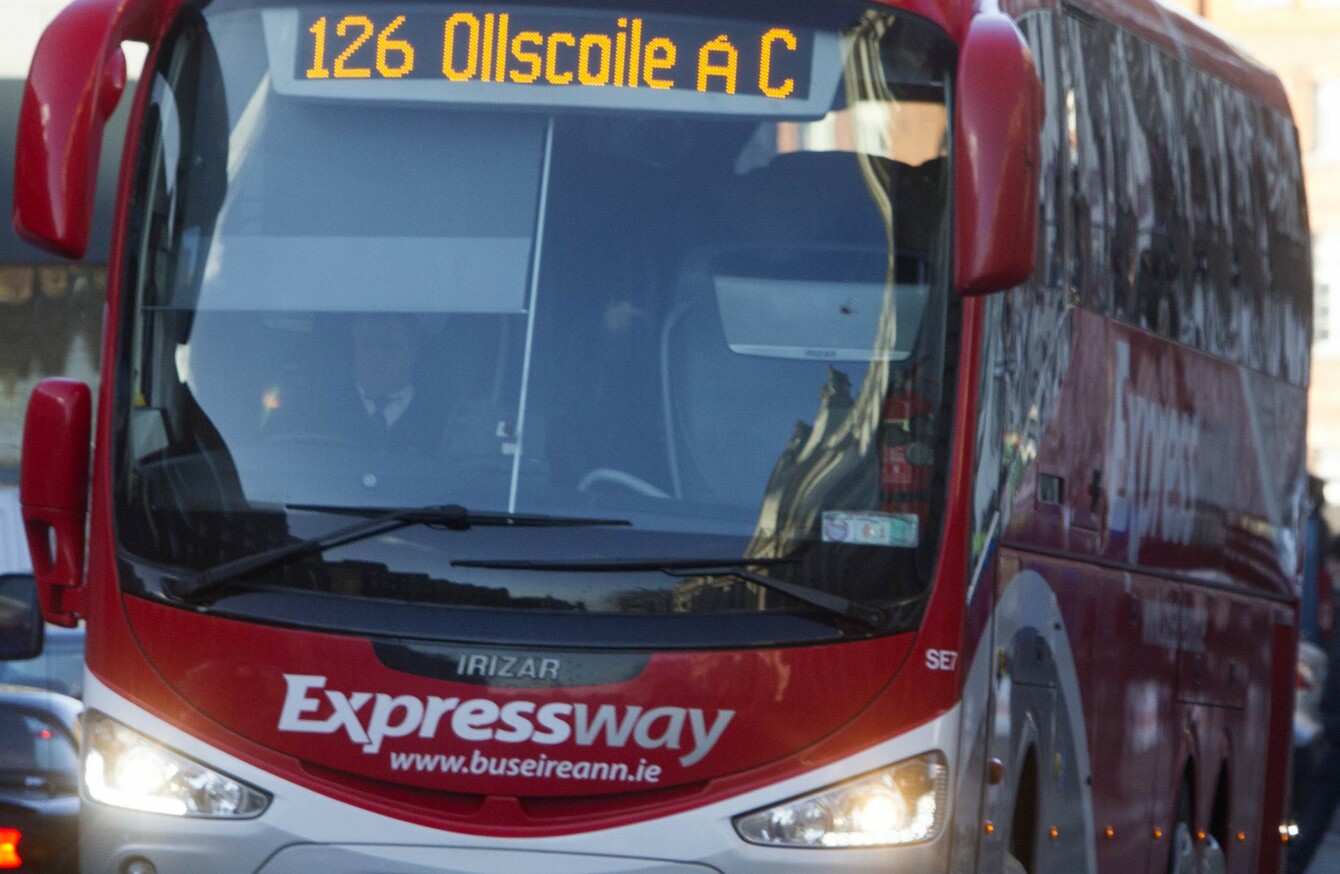 Image: /Photocall Ireland
Image: /Photocall Ireland
TRANSPORT MINISTER SHANE Ross has said that he did not "sit there like a stuffed dummy" as Bus Éireann outlined plans to significantly change the structure of the company's Expressway service.
The restructuring would see Expressway completely separated from the rest of the company and made a subsidiary. Unions described the plans as a "bombshell" that could "threaten the livelihoods of 800 Bus Eireann workers".
Speaking this morning at the Oireachtas Committee on Transport, Tourism and Sport, Ross said that he was informed of the plans but did not specifically raise objections.
"The just came in, saw me and told me what their work in progress was. I gave them no indication of approval or disapproval. They told me the dire state they find themselves in and I listened. I did not approve or disapprove of any plans they had, " he said.
Asked by Sinn Féin TD Imelda Munster whether he supported privatisation, Ross said that he "has no plans whatsoever to open what you may call the thin edge of the wedge to privatisation."
Munster, however, said that the meeting he held with Bus Éireann was,
Whatever way you want to dress it up, this is the start of a privatisation plan.
Ross said that he "didn't intervene in anyway with their plans" but that he does not support privatisation.
Pushed later by Bríd Smith TD about exactly what he said to Bus Éireann, Ross reacted rather angrily telling Smith: "you weren't there."
"You assumed things that are not correct. You assumed that I didn't ask any questions, don't assume that I didn't ask any questions. You assumed that, you are wrong about that," he said.
What I didn't say is that I am going to intervene in the workings of this particular company. Don't say that means that I sat there like some sort of stuffed dummy.
Smith denied that she characterised the minister as such but said that the impression he gave is he sat there and didn't say anything during the meeting.
Ross also said that he believes the government subvention provided to semi-state transport companies is "nothing like enough."