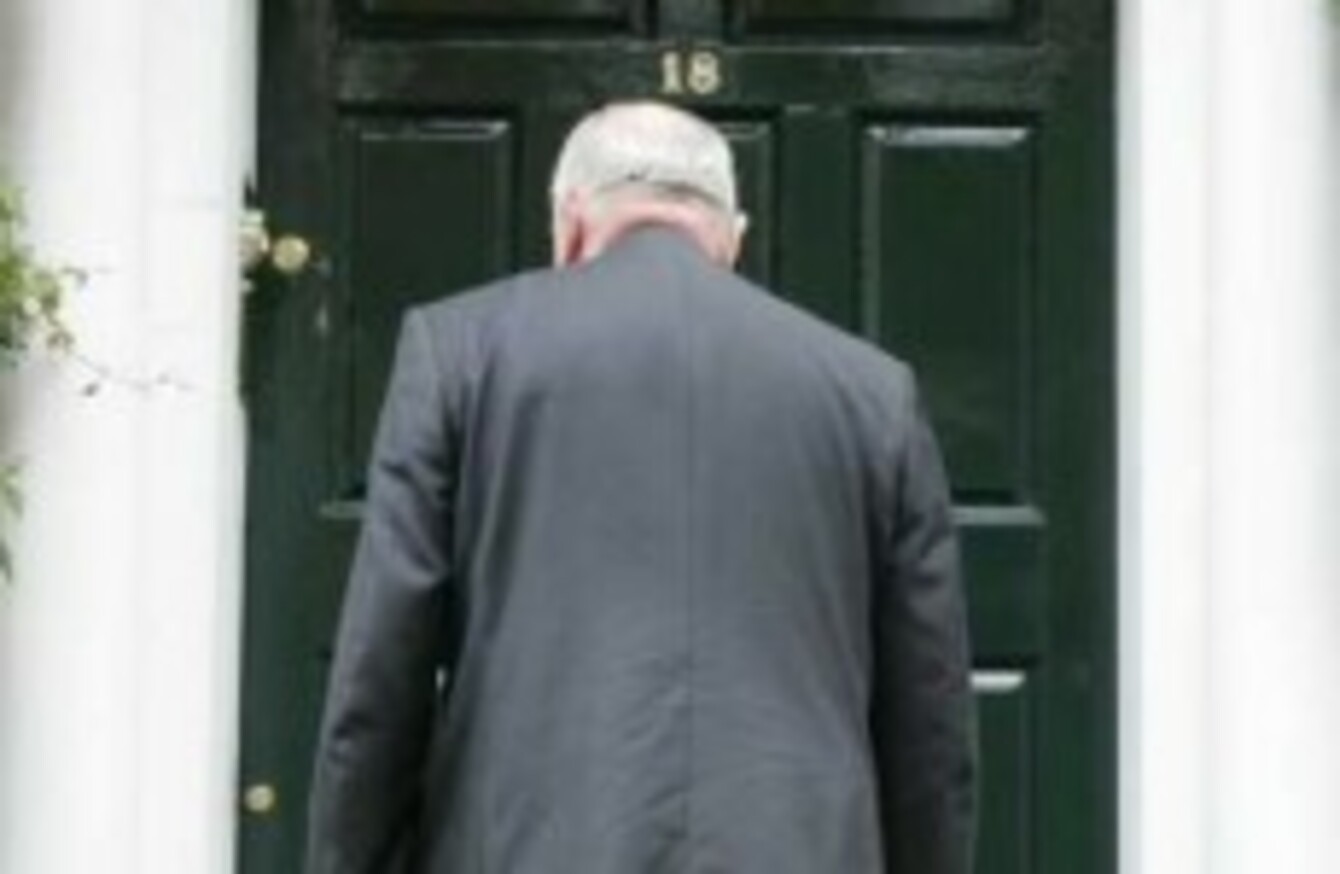 David Norris outside his home in Dublin yesterday.
Image: Photocall Ireland
David Norris outside his home in Dublin yesterday.
Image: Photocall Ireland
AS THE FALL out from yesterday's decision by David Norris to step down from the presidential race continues this morning, it has emerged that the trial of his former partner went unreported in Israel at the time.
Fourteen years on the details of it have brought down a one-time presidential favourite.
Writing in the Irish Times today, Mark Weiss reports that in convicting Nawi of the statutory rape of a 15-year-old boy back in 1992, the court in Israel ruled that the sexual relations were consensual in its 1997 decision. Nawi served a jail term of less than three months.
The Jerusalem plumber has however been in trouble with the law on numerous occasions.
As a political activist he was convicted of the illegal use of weapons, various drugs offences, entering a closed military area, threatening behaviour, illegal transportation of a foreigner and disturbing a public servant, the paper reports.
In 2007, he was arrested and later convicted of assault after getting into an altercation with Israeli troops in the West Bank. He told the Irish Times at the time that he was a thorn in the side of Israeli authorities.
In 2009, he told the New York Times: "I don't consider my work political. I don't have a solution to this dispute. I just know that what is going on here is wrong. This is not about ideology. It is about decency."
Yesterday, it emerged that in relation to that incident in the West Bank, Norris had tabled a motion to the Oireachtas Joint Committee on Foreign Affairs in 2009 in which he expressed "concern at the trial of Ezra Yizhak Nawi and the dangerous precedent that may be set".
He argued that Nawi was being  framed.
The motion was seconded by Michael D Higgins, now Labour's presidential candidate, and Senator Mark Daly but both men told TheJournal.ie yesterday that they had been unaware of Nawi's previous statutory rape conviction and that in this case it was a human rights issue.
As he bowed out of the presidential campaign yesterday, Norris said that in writing the letter to the Israeli courts seeking clemency for his former partner for the statutory rape of a teenager: "My motivation to write the letter was out of love and concern."