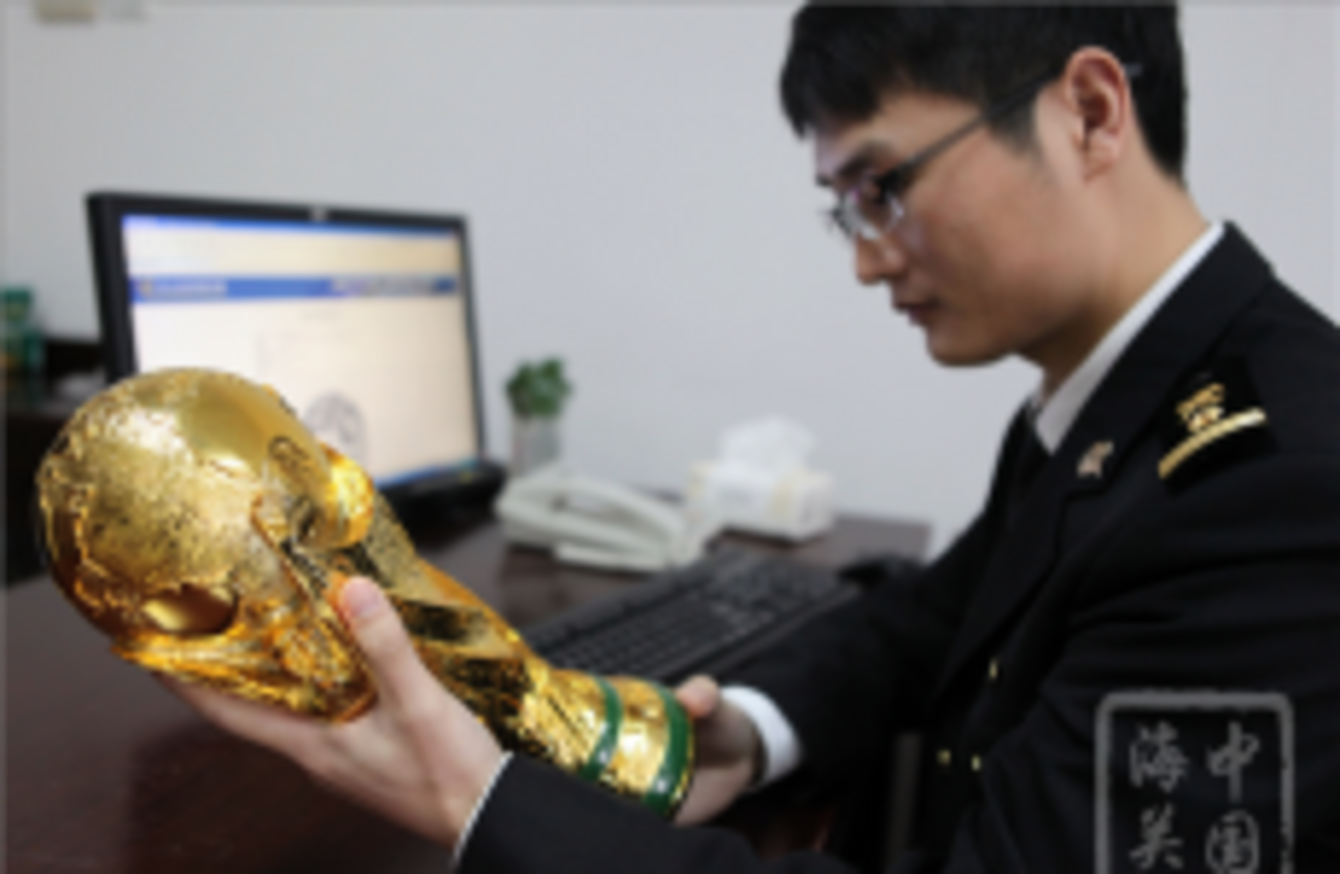 Image: Chinese Customs Office
Image: Chinese Customs Office
CUSTOMS OFFICIALS IN China have seized 2,022 fake FIFA World Cup trophies in various raids over the past few weeks.
Yesterday, raids saw 1,020 gold trophies retrieved by police and other authorities in Yiwu in the Zhejiang.
It is understood the items were going to be exported to Libya.
Another 1,008 fake trophies were found recently in the Xiamen Customs District, along with 3,720 pairs of sports shoes that infringed trademarks.
China has started a movement to crack down on infringing activities in recent years with information campaigns to the public to teach them about laws and regulations.
There has been a specific focus on football products since April because of the upcoming FIFA World Cup in Brazil.