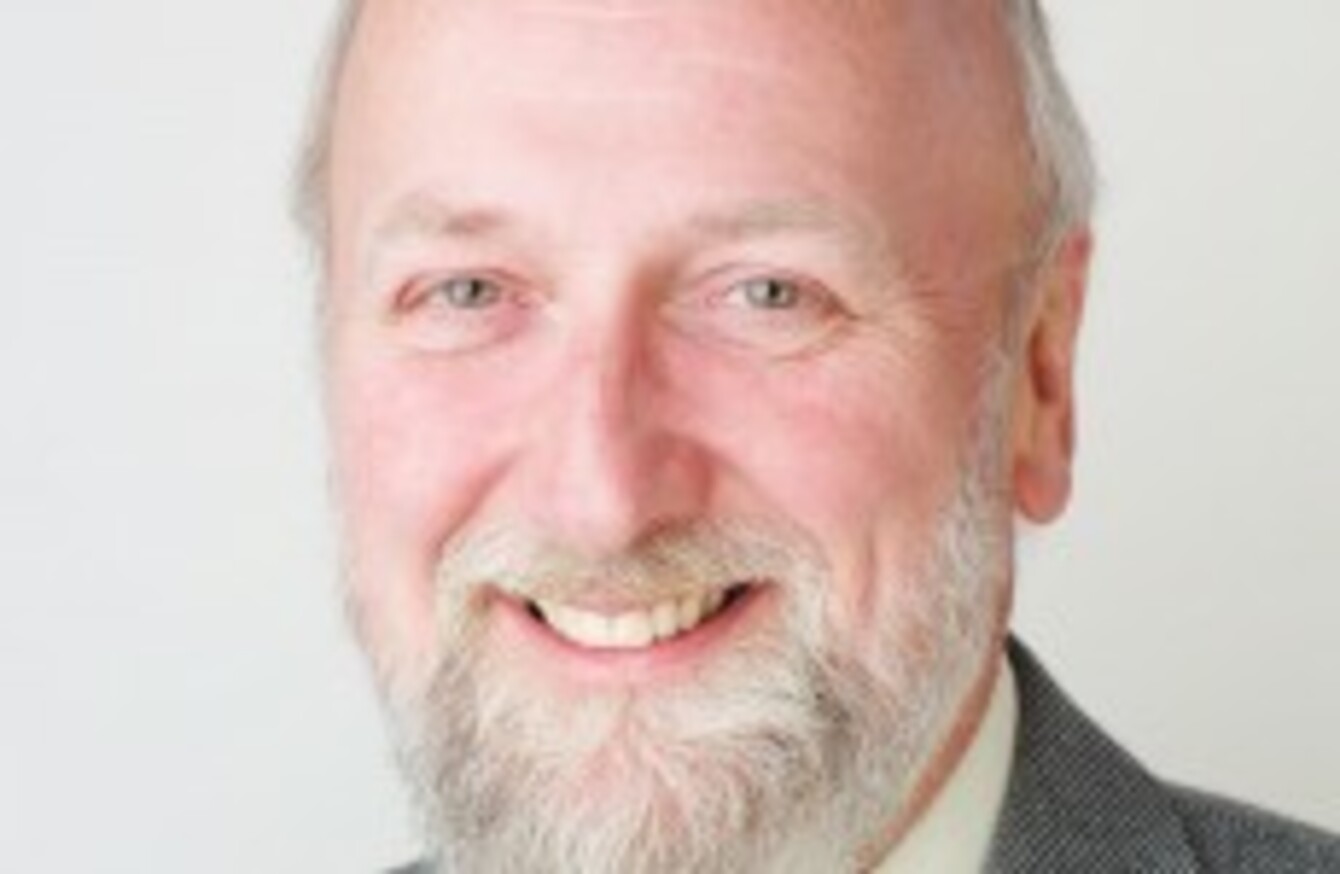 Fergus Finlay
Image: Barnardos
Fergus Finlay
Image: Barnardos
THE AUTHOR AND former presidential speechwriter Peggy Noonan once said: "A speech is poetry: cadence, rhythm, imagery, sweep!  A speech reminds us that words, like children, have the power to make dance the dullest beanbag of a heart."
One can not underestimate the power of a good speech or the effectiveness of a speech's key line.
With that in mind, over the course of the summer TheJournal.ie is asking some of the most prominent figures in Irish society from politicians to sports stars to nominate their favourite speech of all time and tell us why they like it so much.
Today: The Barnardos chief executive, former Labour Party adviser, author, and columnist Fergus Finlay. He writes:
My favourite speech is one that's almost impossible to find in full – at least, I've never found it, though I believe there is a copy in the Library of the

Supreme Court of the State of New York

. Extracts from the speech are more readily available though in a number of biographies of the speaker.

The speaker was James Larkin, the Irish trade union leader and one of the greatest and most passionate orators of his age. Countess Markievicz, listening to Larkin, once wrote that she felt she "was in the presence of something that I had never come across before, some great primeval force rather than a man. A tornado, a storm-driven wave, the rush into life of spring, and the blasting breath of autumn, all seemed to emanate from the power that spoke."

Larkin usually spoke extemporaneously, entirely from the heart, and his great speeches were seldom captured in full. More than a few times, his speeches to enormous crowds were interrupted by the police before he really got into his stride.

Perhaps his greatest speech was from the dock. On April 16th 1920, seven years after the 1913 Lock-out, he was put on trial in New York, charged with criminal anarchy. He and several others had written and published a document called the "Left Wing Manifesto" which was deemed by the prosecutors to be advocating the overthrow of the state.

Larkin's trial lasted for ten days, and the transcript ran to a quarter of a million words. Most of that was taken up with his three-and-a-half-hour summation of his defence – he was his own lawyer, and his only witness in the trial.

At the end, the general feeling in the courtroom was that the power of his oratory would have moved the jury to acquittal, despite the atmosphere that always accompanied such charges in the US. It wasn't to be, however, and Larkin was convicted and sentenced to between five and 10 years jail in Sing Sing prison. He was subsequently pardoned, after serving nearly three years, by the newly-elected Governor of New York, Al Smith.

Some extracts and phrases from the speech have been used many times, to encapsulate the personality and the vision of the man. He described himself, for instance, as being possessed all his life by "a burning desire to close the gap between what ought to be and what is".

In one particularly memorable passage, often quoted, he summed up his political philosophy this way:

"And at an early age, I took my mind to this question of the age – why are the many poor? It was true to me. I don't know whether the light of God or the light of humanity or the light of my own intelligence brought it to me, but it came to me like a flash. The thing was wrong because the basis of society was wrong."

He concluded the speech though, after being on his feet for hours and speaking almost entirely without notes, by addressing the jury directly. His final refrain was about freedom of speech.
Larkin in a mugshot taken on 8 November 1919 at the time of his arrest for "criminal anarchism" in New York state. After his pardon, he was deported and returned to Ireland in April 1923. (Wikimedia Commons)
We have been unable to access the full text of Larkin's speech but thanks to Fergus we have reproduced the aforementioned final refrain:
What does all this mean for the freedom of thought and inquiry? Why Einstein and men like him would not be allowed to function, would not be allowed to think. You would have no field of activity either in religion, in art or in science. State functionaries are going to put a steel cap on the minds of the people of this country and they are going to screw it down until they make you all one type.

I have been a man who has always abhorred violence, because I have been brutally abused by this organised force. Who used force and violence? Is it the strong that use force? Is it the strong that use violence? It is always the weak, the cowardly, those who can only live by conservatism and force and violence. It has always been down the ages the weak, the bigoted, those who lack knowledge, that have always used force and violence against the advancement of knowledge.

Gentlemen, some day you in America will be told the truth. In the meantime we who have been on the housetops telling the truth have to suffer. We have to go down the dark days and the dark nights, but we go there with the truth in our eyes and our hearts, and no lie upon our lips.

I have read Wendell Phillips since I was a boy. Wendell Phillips says, "Government exists to protect the rights of minorities. The loved and the rich need no protection – they have many friends and few enemies."

The ways of the broad highways have been my ways and I have never been encompassed by walls, and so it may be tomorrow – you may decide that in the interest of this great Republic of 110 million people, this individual will have to be put away for five or ten years.

I do not object to your doing it. I say you have a right in honor and truth, if you believe this man has ever been guilty of any crime against your country, stand by your country, live by its people, live always in its interest.

I have always done that with my country, and that is the reason I stand practically without anybody of my own people standing with me except the poor and unfortunate. I have got Irishmen, and Irishmen in this country, who believe in me and who will see to it that I have got a decent chance; and to those who belong to me at home they have always known me, always known what I stood for, and my wife and children will be looked after.

And so I thank you.