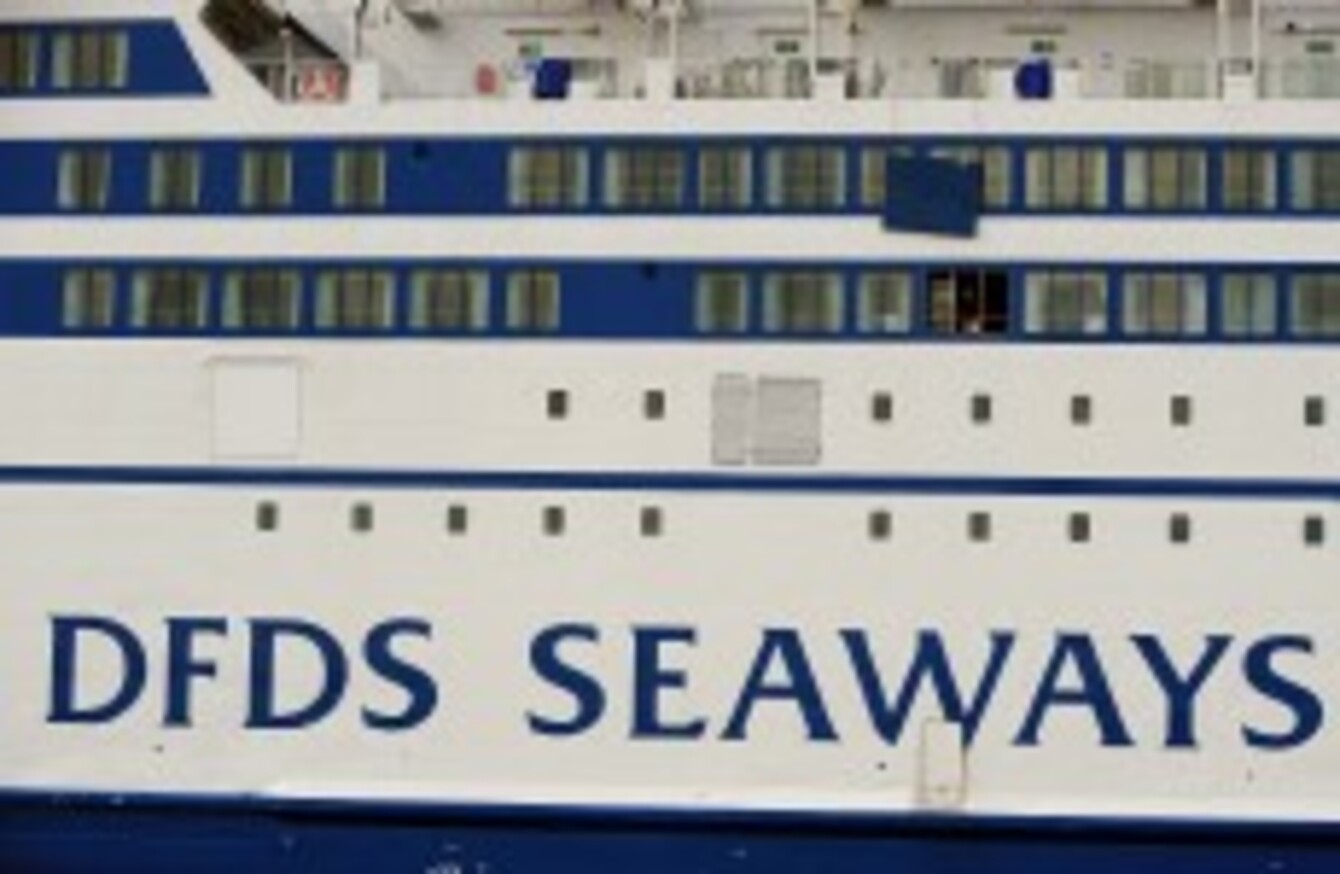 Ferry service
Image: Press Association Images
Ferry service
Image: Press Association Images
Updated 4.57pm
TWO MEN HAVE been arrested after a ferry carrying 946 passengers and 127 crew had to return to England after a fire broke out in a passenger cabin.
The DFDS Seaways cruise ferry King Seaways was en route from Newcastle to Amsterdam.
Northumbria Police in England confirmed that a 26-year-old man has been arrested on suspicion of arson and a 28-year-old man was arrested on suspicion of affray. The two are currently being questioned by police.
Police received a report from the Coastguard just after midnight of suspected arson on board the ferry, which was in the North Sea at the time.
Hospital
In their statement DFDS Operators said two passengers and four crew had been taken to hospital by helicopter with "smoke-related injuries" while a further 15 passengers and eight staff were checked on board by a doctor.
They added that the crew acted quickly to contain the fire, which was extinguished within 15 minutes. The statement goes on to say that police have entered the ship to investigate the cause of the fire.
"We will ensure that passengers and crew affected by the incident will be offered psychological assistance as well as other assistance that might be needed," said the ferry operator.
It is believed the fire broke out on board the boat at about 10.45pm last night. Helicopters from RAF Leconfield and RAF Boulmer were sent to the scene.
Olivia Elliott told Sky News that she was in a nightclub when the alarm went off, adding:
We were all sat upstairs when the alarm went off and the captain came on the tannoy and told us to evacuate to the outer deck because there was a fire.
Additional reporting by Christine Bohan
Originally published 7.44am