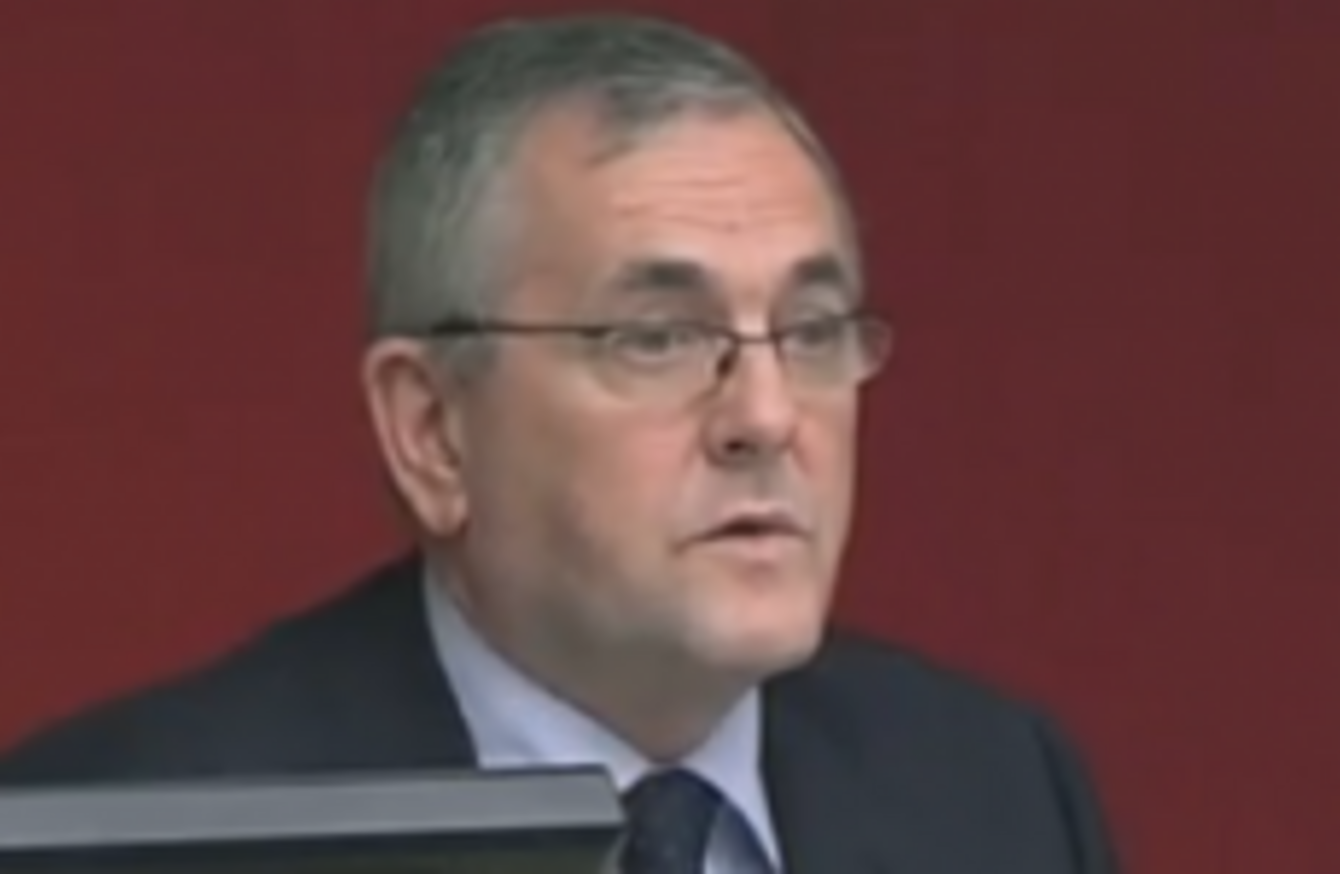 FIANNA FÁIL HAS succeeded in having John McGuinness elected chairman of the Dáil's influential Public Accounts Committee – after Fine Gael and Labour voted to support him at the expense of independent TD Shane Ross.
In a brief afternoon meeting at Leinster House, the Committee passed a motion electing McGuinness as chairman by 11 votes to 2.
McGuinness was proposed by his Fianna Fáil colleague Michael McGrath; standing orders dictated that there was no need for a seconder.
Shane Ross was proposed by Sinn Féin's Mary Lou McDonald. The pair were the only two to vote against McGuinness's appointment.
The position of Chairman of the Public Accounts Committee is traditionally given to a representative of the largest opposition party, but some independent TDs had opted to back Shane Ross ahead of a Fianna Fáil nominee.
Accepting the chairmanship, McGuinness said it was "always worthwhile having a contest" for such positions.
"I think it's a healthy sign of interest in a committee such as Public Accounts we have others to contest the position of chair," he said.
"I have never brought my party logo or party position when I was vice-chair of this committee… I have every intention of carrying on in that vein during the course of this administration.
"While you might think it would be a challenge for me, as a chairman and member of a Fianna Fáil party, it is no challenge whatsoever for me – because my mind is clear and set on what needs to be done."
Ross explained that he had sought the position because it was "utterly inappropriate that any member of Fianna Fáil… should be put in charge of examining the public accounts."
He added:
That is the worst possible choice, and I deeply regret the fact that the government parties have combined to do this.
Ross added that his opposition to McGuinness was not a personal opposition, and trusted that McGuinness would do well in spite of his FF membership.
Fine Gael's John Deasy, in response, remarked that if a party whip had not been applied on him, he would have voted for McGuinness anyway – criticising Ross for previously "cheerleading" for former Irish Nationwide chief Michael Fingleton.
Ross disputed that claim, but did not seek for it to be withdrawn.
McDonald said she "did not doubt" McGuinness's ability to remain impartial, but said it was "ironic" that the government had facilitated the appointment of a Fianna Fáil member given that party's own performance with the economy.
Labour's Anne Ferris said the committee should avoid "party political issues" and recognise that McGuinness had been made a TD by the people who were aware of his party affiliation.
Fine Gael's Kieran O'Donnell was elected vice-chairman of the committee.