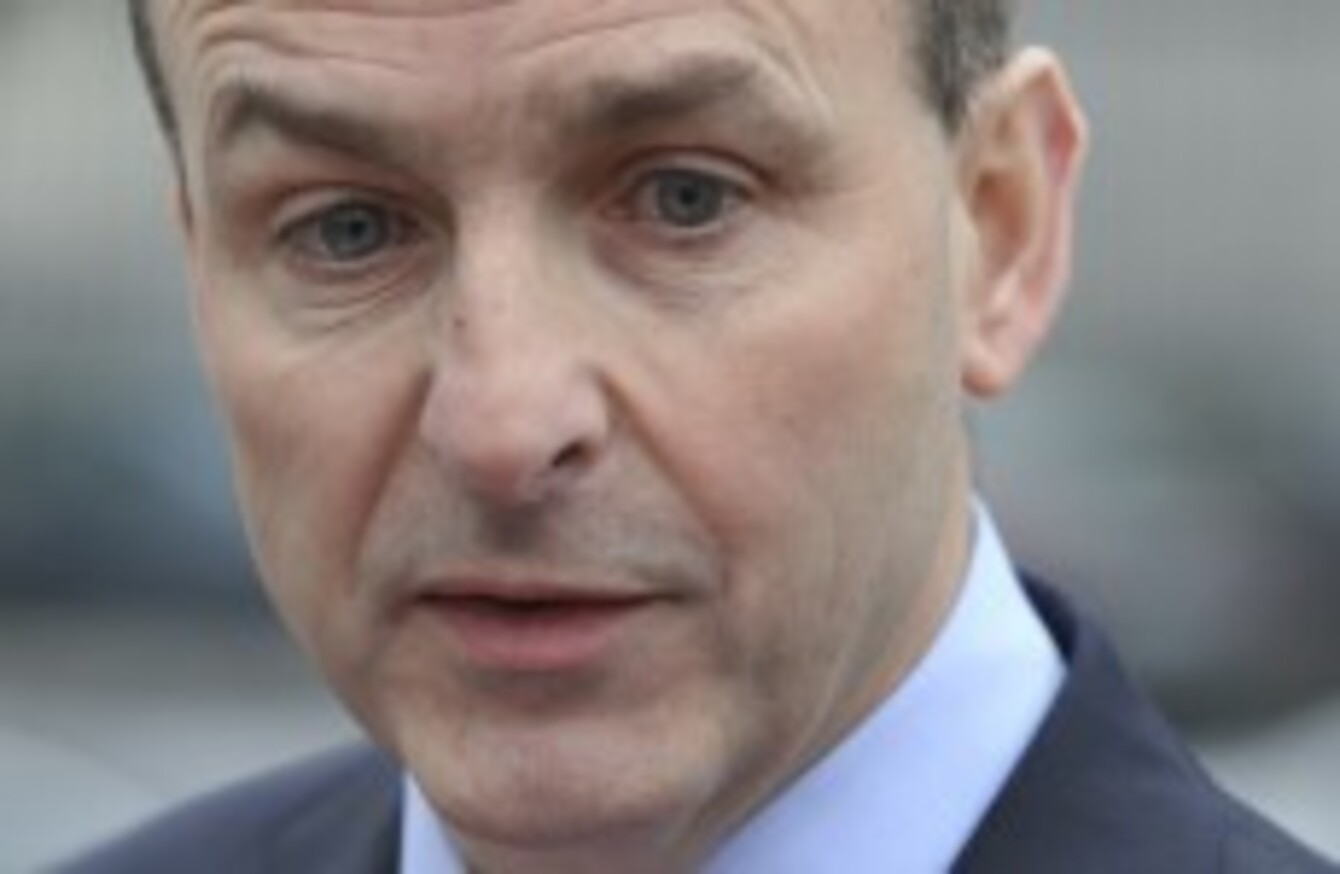 Fianna Fáil leader Micheál Martin (File photo)
Image: Sasko Lazarov/Photocall Ireland
Fianna Fáil leader Micheál Martin (File photo)
Image: Sasko Lazarov/Photocall Ireland
FIANNA FÁIL HAS confirmed that it has complained to RTÉ over what it believes is 'bias' in its news and current affairs coverage in favour of Labour and Sinn Féin.
The story is carried on the frontpage of today's Sunday Independent and a spokesperson for Fianna Fáil confirmed the complaint to the broadcaster, telling TheJournal.ie that it was something the party was "dealing with on an ongoing basis".
The complaint centres on a 12-page document compiled by the party which reporters John Drennan and Jody Corcoran say they have seen. The document details "evidence" which Fianna Fáil claims shows that RTÉ's news and current affairs coverage is "clearly biased" in favour of Labour and Sinn Féin.
The document says that in the case of Prime Time, Fianna Fáil is getting more than 100 per cent less coverage than the Labour Party did when it was in opposition with roughly the same percentage share of the vote and the same coverage as Sinn Féin despite Fianna Fáil commanding more seats in the Dáil.
The Fianna Fáil spokesperson confirmed the document's authenticity and the complaint which was made in the first instance last November and again this month to senior figures in RTÉ. The document is described as "an internal working document".
RTÉ declined to comment when contacted this afternoon saying it would not add to its statement to the Sunday Independent in which it denied any bias in its coverage.
The State broadcaster said that statistical analysis of on-air appearances should not be limited to studio guests only but also take into account TDs or senators' appearances in pre-recorded packages.