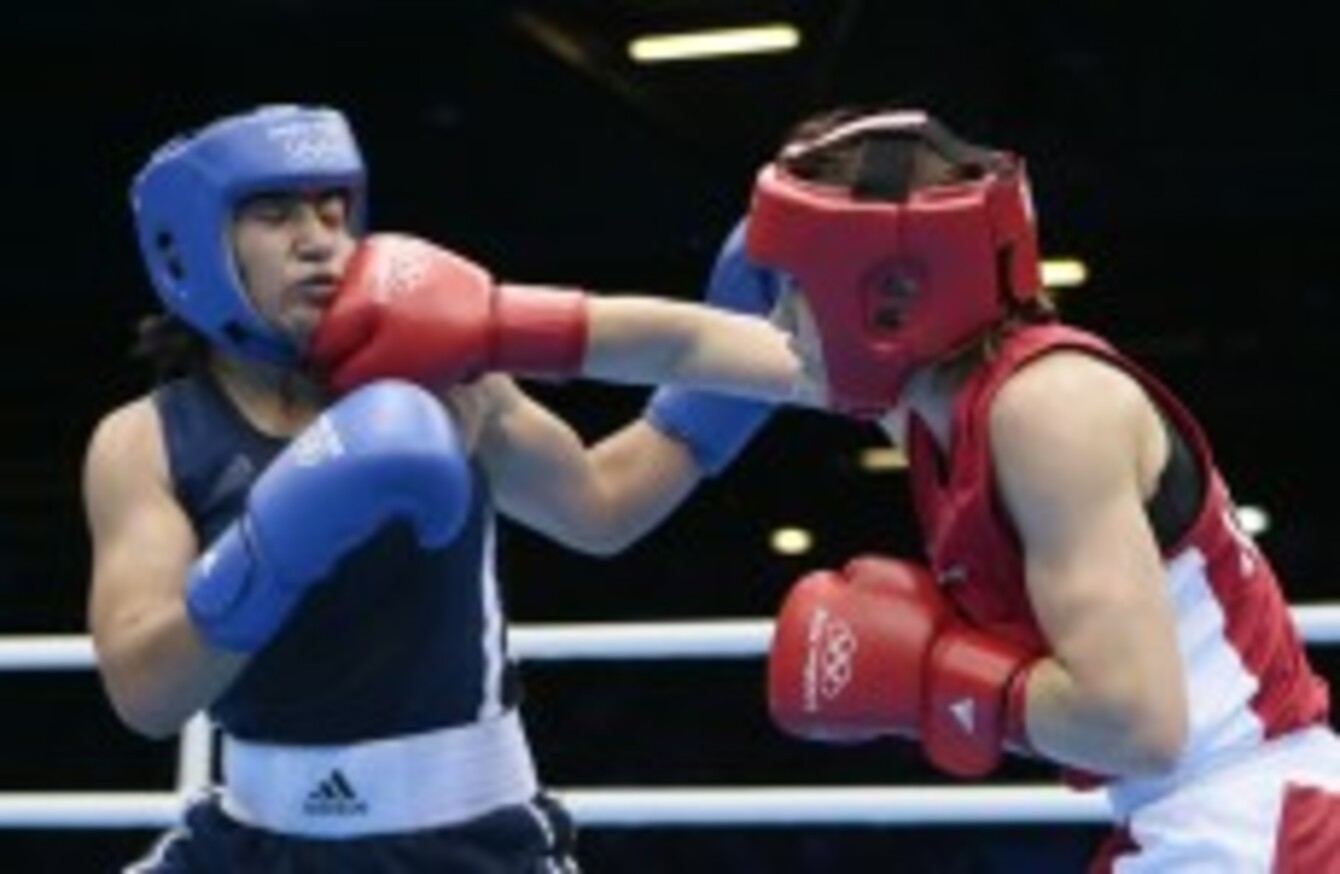 Ireland's Katie Taylor lands a punch on , fights Tajikistan's Mavzuna Chorieva during their lightweight 60-kg semifinal boxing match at the 2012 Summer Olympics
Image: Ivan Sekretarev/AP/Press Association Images
Ireland's Katie Taylor lands a punch on , fights Tajikistan's Mavzuna Chorieva during their lightweight 60-kg semifinal boxing match at the 2012 Summer Olympics
Image: Ivan Sekretarev/AP/Press Association Images
THE HUMAN FIST evolved not just to use tools but also to fight, according to a new study published in The Journal of Experimental Biology.
Fighting may have shaped the structure of the human fist, the University of Utah researchers found, with fists uniquely shaped to provide "punching force".
"The role aggression has played in our evolution has not been adequately appreciated," said David Carrier, the University of Utah professor who co-authored the report.
"There are people who do not like this idea, but it is clear that compared with other mammals, great apes are a relatively aggressive group with lots of fighting and violence, and that includes us. We're the poster children for violence."
Prof Carrier and co-author Michael Morgan, a medical student, looked at whether there were any performance advantages a human fist could provide during fighting.
To do this, they carried out three experiments.
In the first, they examined whether humans hit harder with a fist or an open one.
10 men, aged between 22 and 50, with boxing or martial arts experience hit a punching bag as hard as they could.
Each subject delivered six kinds of hits three times: overhead hammer fists and slaps, side punches and slaps, and forward punches and palm shoves.
To the researchers' surprise, the peak force was the same, regardless of whether it was hit with an open or shut hand.
However, the fist delivered the same force with one-third of the surface area as the palm and fingers. In other words, the surface that strikes the target with a fist is smaller, which increases stress and causes more damage. This gives a performance advantage.
But the real focus of their theory was covered in the second and third experiments, which looked at whether the human fist offered buttressing or support to protect the hand during punching.
Measuring the stiffness of the knuckle joint of the first finger, and how force is transferred from the fingers to the thumb, they found that making a fist increased the stiffness of the joints visible when the hand is clenched by a factor of four.
Early humans with fist making skills would ahve a clear advantage in the struggle for resources and partners, said Carrier.
"An individual who could strike with a clenched fist could hit harder without injuring themselves, so they were better able to fight for mates and thus more likely to reproduce," he said.