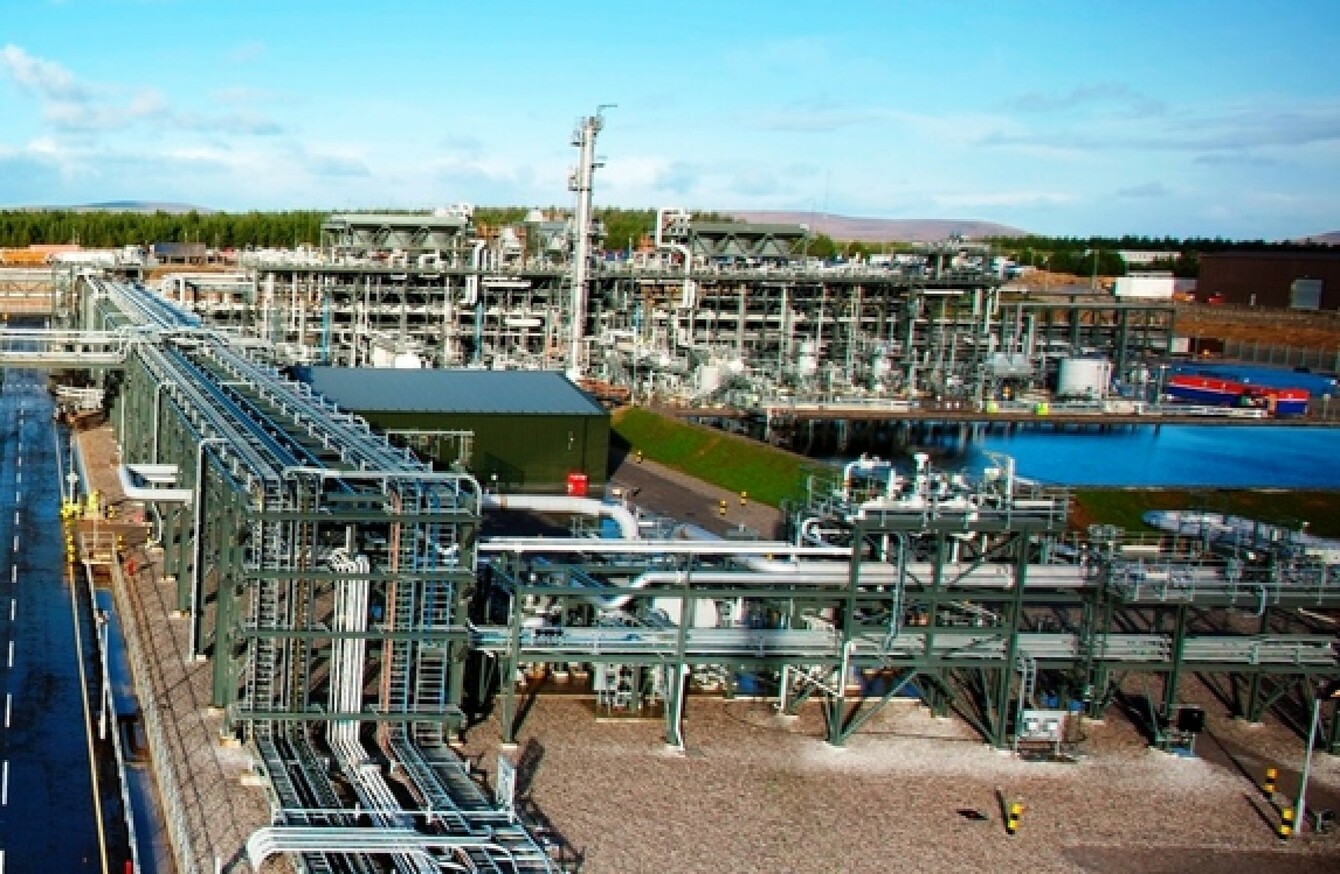 File photo of the Bellanaboy terminal.
Image: Shell
File photo of the Bellanaboy terminal.
Image: Shell
FINAL CONSENT HAS been given today to allow the for the operation of the Corrib gas pipeline off the coast of Mayo.
The Minister for Communications, Energy and Natural Resources, Alex White, today gave permission for the pipeline to operate between the gas subsea facilities and the terminal at Bellanaboy, Co Mayo.
The minister gave the consent subject to the fulfilling of 20 conditions relating to environmental management, operation, control and monitoring.
It is expected that the first gas could be brought onshore as early as tomorrow.
Minister White issued a statement today, saying that the the Corrib Gas Field will meet around 42% of the gas demand of the entire island of Ireland, and that it will add to GDP by substituting for imported gas.
Currently 90% of the gas for Ireland is imported from the UK.
The Minister said:
"The recent government White Paper on Energy, which I published on 16 December, has set out a trajectory to a low carbon economy by 2050."
"However, this transition will take time, and fossil fuels will remain part of our energy mix for some years to come, as we first eliminate the most polluting fossil fuels such as coal."
In this context, the development of indigenous gas resources will deliver significant and sustained benefits, particularly in terms of enhanced security of supply, import substitution, national and local economic development, and fiscal return.
Controversy 
The Corrib gas line has been the subject of much controversy in recent years, with many locals in Co Mayo, as well as protest groups from all over Ireland, having longstanding issues and concerns with the effect the pipeline could have on the local environment.
The issue has divided the local community in Mayo and has been the focus of many protests over the past number of years.
A spokesperson for Shell said today that following the go-ahead from the minister they would begin their final preparations for the introduction of gas from the offshore field.