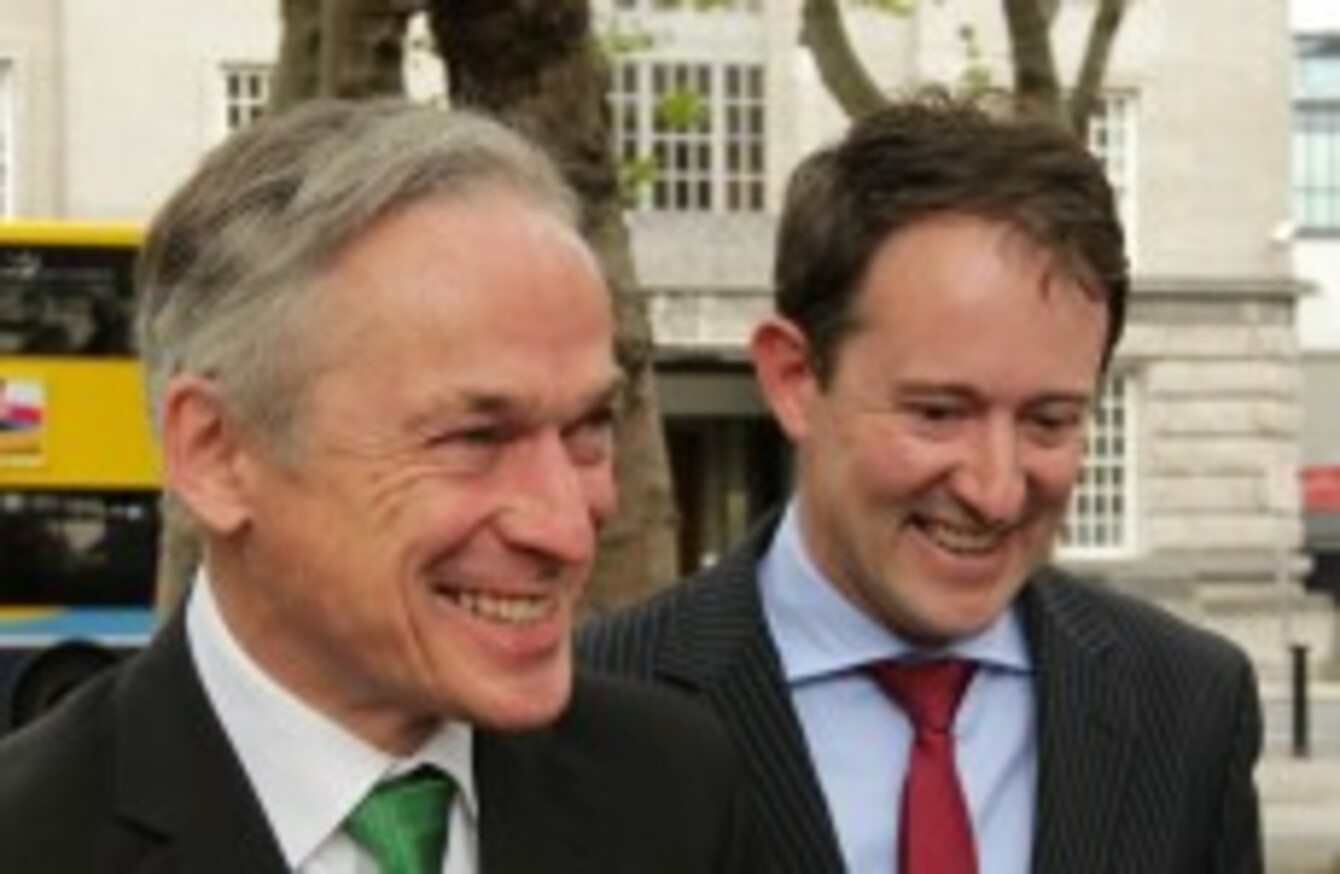 Richard Bruton and Seán Sherlock (File photo)
Image: Sam Boal/Photocall Ireland
Richard Bruton and Seán Sherlock (File photo)
Image: Sam Boal/Photocall Ireland
JUNIOR MINISTER SEÁN Sherlock has laughed off talk of a split between Fine Gael and Labour over the lucrative Jobs portfolio describing it as less of a tug of war but "more like a tug of love".
Sherlock was speaking at the launch of Enterprise Ireland's annual report for 2013 where ministers faced questions about the ongoing negotiations between the Taoiseach and new Tánaiste about the reshuffle.
It's been widely reported that Labour is demanding the Department of Jobs in the Cabinet reshuffle but that Fine Gael, whose minister Richard Bruton currenty occupies the post, is reluctant to give it up.
"It's less of a tug of war, it's more like a tug of love at this stage. That's all I'll say for now," Sherlock said to laughter from the audience at the Department of Jobs this afternoon.
Bruton said that he was focused "on the task that I have been given" as he refused to be drawn on the apparent dispute.
Coalition negotiations are now in their fourth day and still no sign of an announcement of the government's priorities for its remaining time in office and the hotly-anticipated reshuffle.
But Bruton, who has been linked with a move to the Department of Health, insisted there is "no particular time pressure" on Enda Kenny and Joan Burton to conclude their talks.
"I think the Taoiseach has indicated that. We continue to work. I think we have a very strong, functioning government," he said.
"We're actually delivering really strong performance on many fronts. I think that will continue and I think the two leaders will make their decisions in a timely way and obviously that will be important for the next chapter of our government."