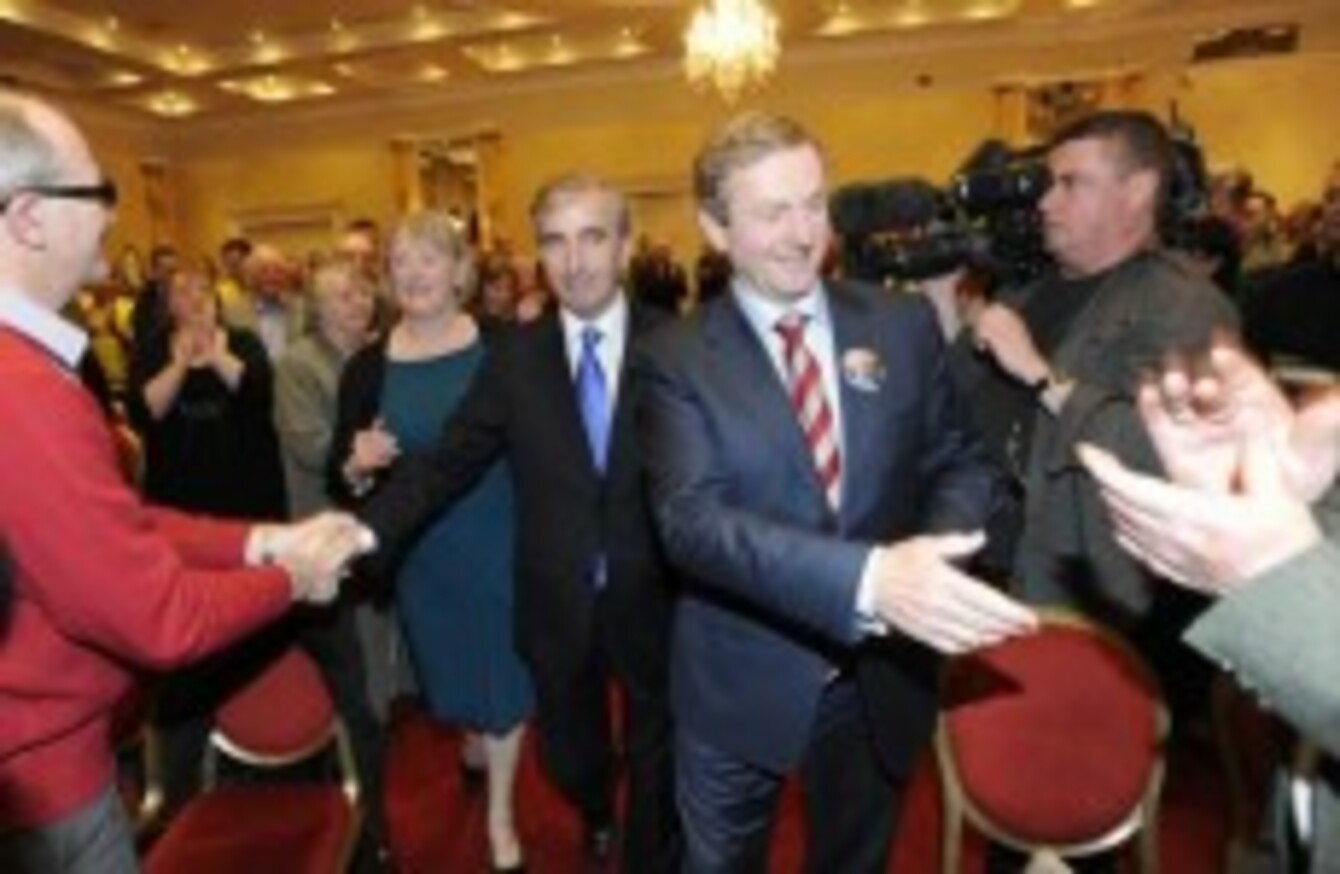 THE MESSAGE COMING from Fine Gael's parliamentary party meeting this evening is that members are "ready to move on" from the disappointing presidential election campaign.
In a statement, party chairman Charlie Flanagan said that lessons from the campaign will be "digested" and "taken on board" but the contest is now over.
The election was discussed, he said, but it was from from the dominant item on the agenda.
The situation in Greece and the Eurozone crisis is of far more concern to Fine Gael parliamentary party members, and the general public. This was discussed in far more depth tonight, and remains the primary concern of anyone who has Ireland's best interests at heart," added Flanagan.
A spokesman for the party confirmed to TheJournal.ie that the party's presidential candidate Gay Mitchell did not attend the meeting.
He is currently in Strasbourg fulfilling his MEP duties, said the spokesperson.
A report on the election campaign will be compiled by Flanagan in the coming weeks.
He said there were a number of different views on the campaign, which saw Mitchell receive just 6.4 per cent of the electorate's first preference vote.
Earlier this week, Flanagan who also serves as the party's Director of Elections told TheJournal.ie that "probably the greatest reason [for failing to win] is people opted for someone who wasn't active in parliamentary politics".
He said the party had not made the wrong choice in selecting Mitchell ahead of fellow MEP Mairead McGuinness and former European Parliament president Pat Cox.
Tonight's meeting was a regular Wednesday evening party event and was planned ahead of the election defeat.