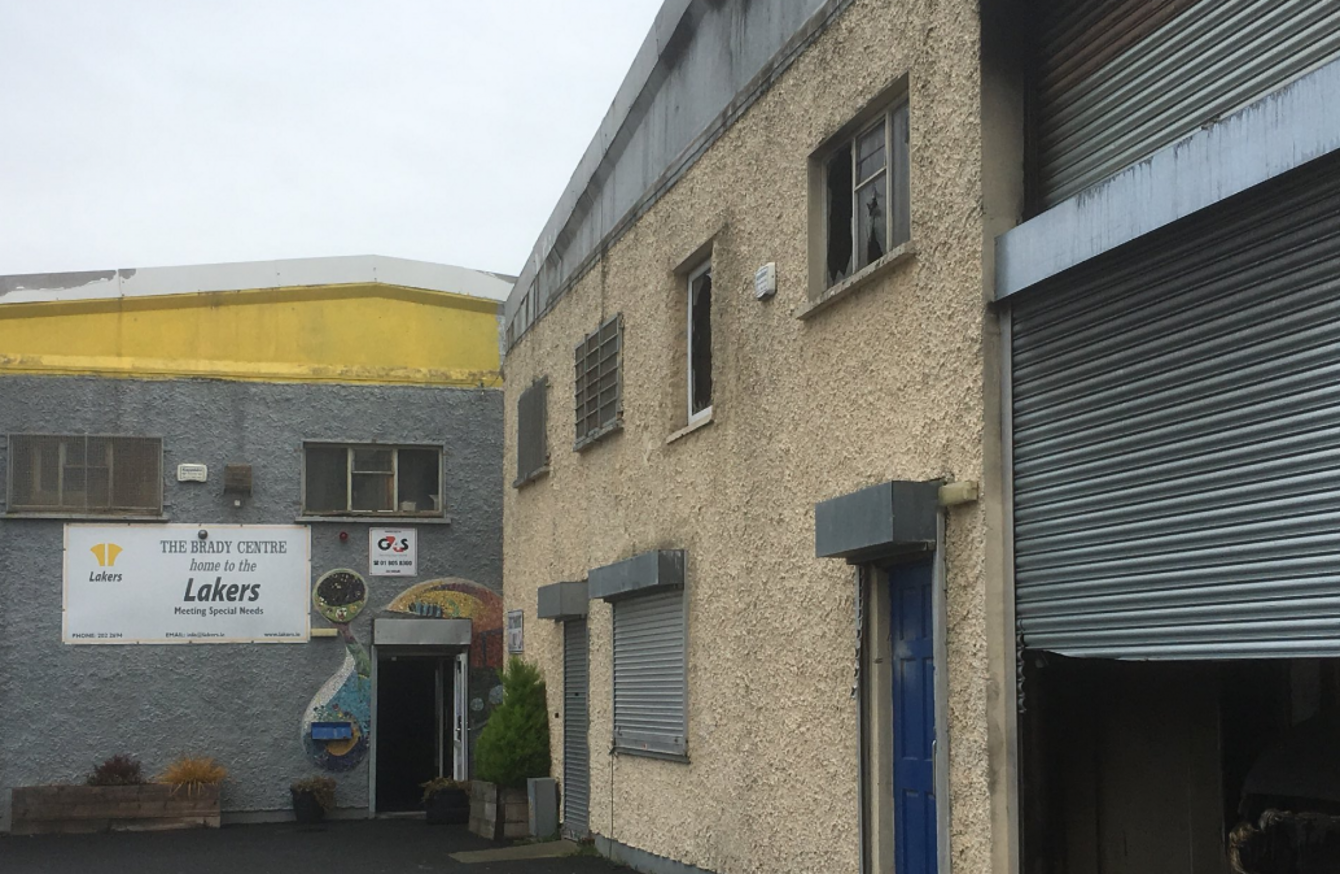 The Lakers facility in Bray.
Image: Simon Harris TD/Twitter
The Lakers facility in Bray.
Image: Simon Harris TD/Twitter
AN OVERNIGHT FIRE has destroyed a fleet of buses at Lakers, a special needs facility in Bray. 
Speaking to RTÉ Radio's News at One this afternoon, Lakers chairperson Fergus Finlay said that the incident was "going to be devastating for our members". 
"These buses are absolutely critical for our purposes. All of the buses have been destroyed.
The building is definitely in an unsafe condition and we don't know if our other facilities are usable.
It is understood the fire was caused by an electrical fault. Extensive damage has also occurred to the facilities' art room and kitchen where daily activities take place. 
Lakers is a community-based sports, social and recreation club which provides support for children and adults with intellectual disabilities. 
Established in 1989, the club currently has 400 members and 150 volunteers and staff.
In a statement today, the club urged people to remain patient as it tries to contact members and volunteers. All classes have been cancelled today. 
The club is located on Seapoint Road in Bray.
Local TD, Minister for Health Simon Harris, arrived at the scene this afternoon to survey the damage done and to meet with Lakers staff and members. 
The Minister said it was a "very upsetting day for our community" and urged people to contact the club to offer temporary venues and transport. 
A GoFundMe page has been set up to help raise funds for repairs.