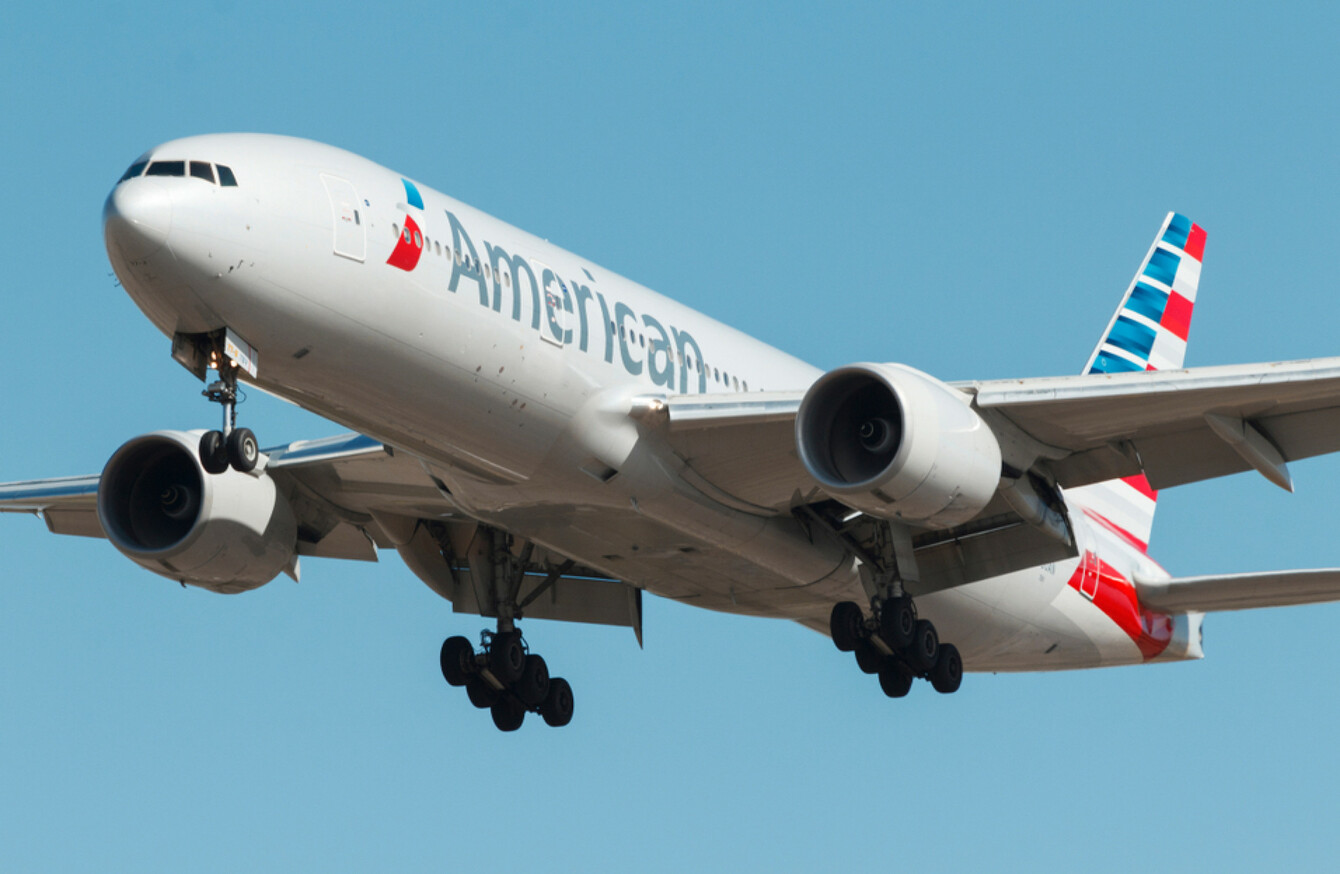 File photo
Image: Shutterstock/Matheus Obst
File photo
Image: Shutterstock/Matheus Obst
A TRANSATLANTIC JET has made an emergency landing at Dublin Airport after the crew reported an engine fire.
American Airlines flight AA-101 was en route from London Heathrow to New York at the time, with 206 passengers and a crew of 13 on board. The Boeing 777-200 jet was passing over Ireland when the crew diverted to Dublin Airport.
The pilot told air traffic controllers here that they needed to divert as they had a "fire in the left engine".
The airport's fire and medical services were placed on standby and met the plane as it landed safely at 11.47 this morning. The fire team used thermal imaging equipment to check for any sign of fire.
Controllers confirmed there was no sign of smoke, while the fire crew also said they was no sign of a blaze. It's now understood that the crew received an engine fire indication but that there was in fact no fire.
The airline confirmed that the flight diverted to Dublin after an indicator light in the cockpit indicated a possible mechanical issue.
"Our maintenance team is currently inspecting the aircraft and we hope to have our customers on their way to New York soon. We never want to disrupt our customers' travel plans, and we are sorry for the trouble this caused," the airline said.