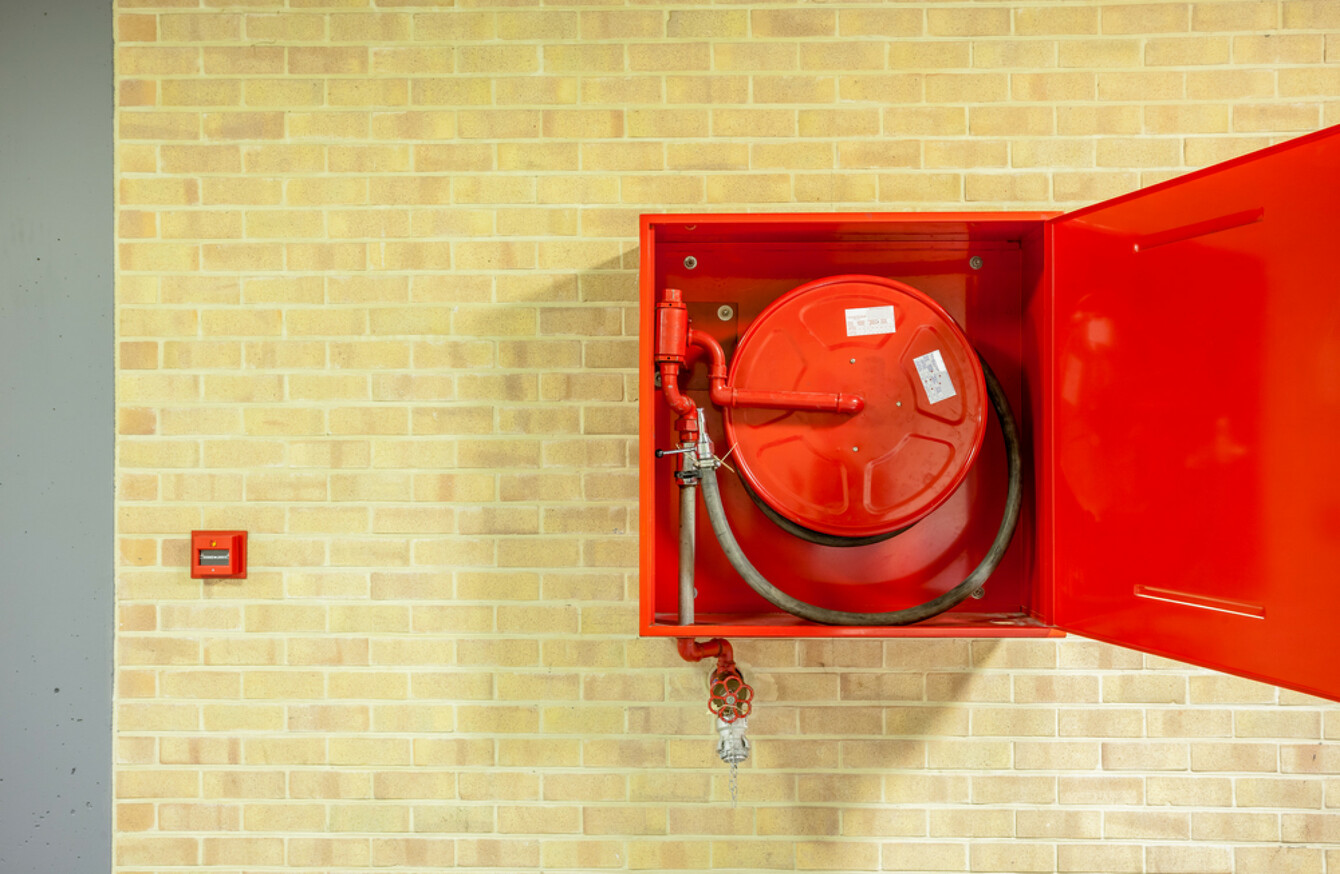 Image: Shutterstock/Marcel Derweduwen
Image: Shutterstock/Marcel Derweduwen
AN ADDITIONAL 31 schools around the country are to be audited for fire safety standards after five recently built schools were found to be in breach of regulations.
A further 25 fire safety inspections will also be carried out on a representative sample of schools.
Addressing an Oireachtas Education committee hearing this afternoon, Minister for Education Richard Bruton said he is putting in a place a comprehensive package of measures to ensure fire safety in schools meet best practice.
He said the buildings were all of the highest standard and the audits were being carried out to be "doubly sure" and are only an added precaution by the department.
The department said it does not believe that there are issues regarding fire safety with schools "generally".
Bruton said the company, Western Building Systems, which signed off on the sub-standard buildings, is still eligible to apply for government building contracts.
Solidarity-PBP TD Richard Boyd Barrett said he was shocked to hear the minister state that he had no concerns about safety, stating that children were and still are "in danger" where safety works have not yet been completed.
"Who signed off on these buildings? Those people need to be held to account. Who said they were compliant?" asked Boyd Barrett, who added that he understands that plans for schools were signed off on, but that the completed buildings were never inspected to ensure they were compliant.
The minister said it was the contractors that had signed off that the buildings were compliant in 2008.
"Somebody was playing fast and loose with the law," the Dun Laoghaire TD told the committee.
Speaking about Western Building Systems, he said "they should never ever get a public contract ever again".
He also asked if work the company had carried out in hospitals such as Beaumont and Temple Street would also be audited.
A number of committee members said they were concerned that the reports on fire safety issues were only released by the department following a Freedom of Information Act request by the media, with some stating that school boards were left in the dark about the issue despite multiple requests for the information.
Boyd Barrett said there was "an active attempt to suppress fire safety issues affecting these schools" by the department.
Fianna Fáil's Robert Troy said one of the schools in question is in his constituency in Mullingar.
While he said the school's board of management was now happy that remedial works were being carried out, he questioned why it did not receive a copy of the report, despite requests, and were only made aware about the defects following media reports.
"How can we have confidence that all our schools are up to adequate standards," he asked.
"All of this is extremely worrying but the slowness of the Department to come clean publicly about it is particularly so. This has been boiling up since 2008 and has featured in the media at various times in the last number of years but the first detailed statement on it from the Department was only issued on 1 September," said Fianna Fáil TD Thomas Byrne.
The department said it will appoint a fire safety expert to undertake a complete audit of all school buildings constructed by Western Building Systems and said "at this stage" it does not have any reason to believe that there are any fire safety issues in respect of any of the other buildings built by the company.
It is anticipated the audit will take approximately six months to complete.
A new circular will also be sent to all schools to remind them of their obligations in relation to fire safety management protocols.
Additionally, an internal fire safety committee is being established within the department. This group will be made up of both technical and administrative staff, and will monitor any patterns arising from day-to-day interactions with schools, the results from the various audits and their own recent experience to shape any further action in this regard.
A new protocol has been established that from now on, when the department receives a fire audit report which demonstrates issues in a building regarding fire safety, the department will immediately notify the school's patron body, the school's board of management and the fire officer in the relevant local authority.