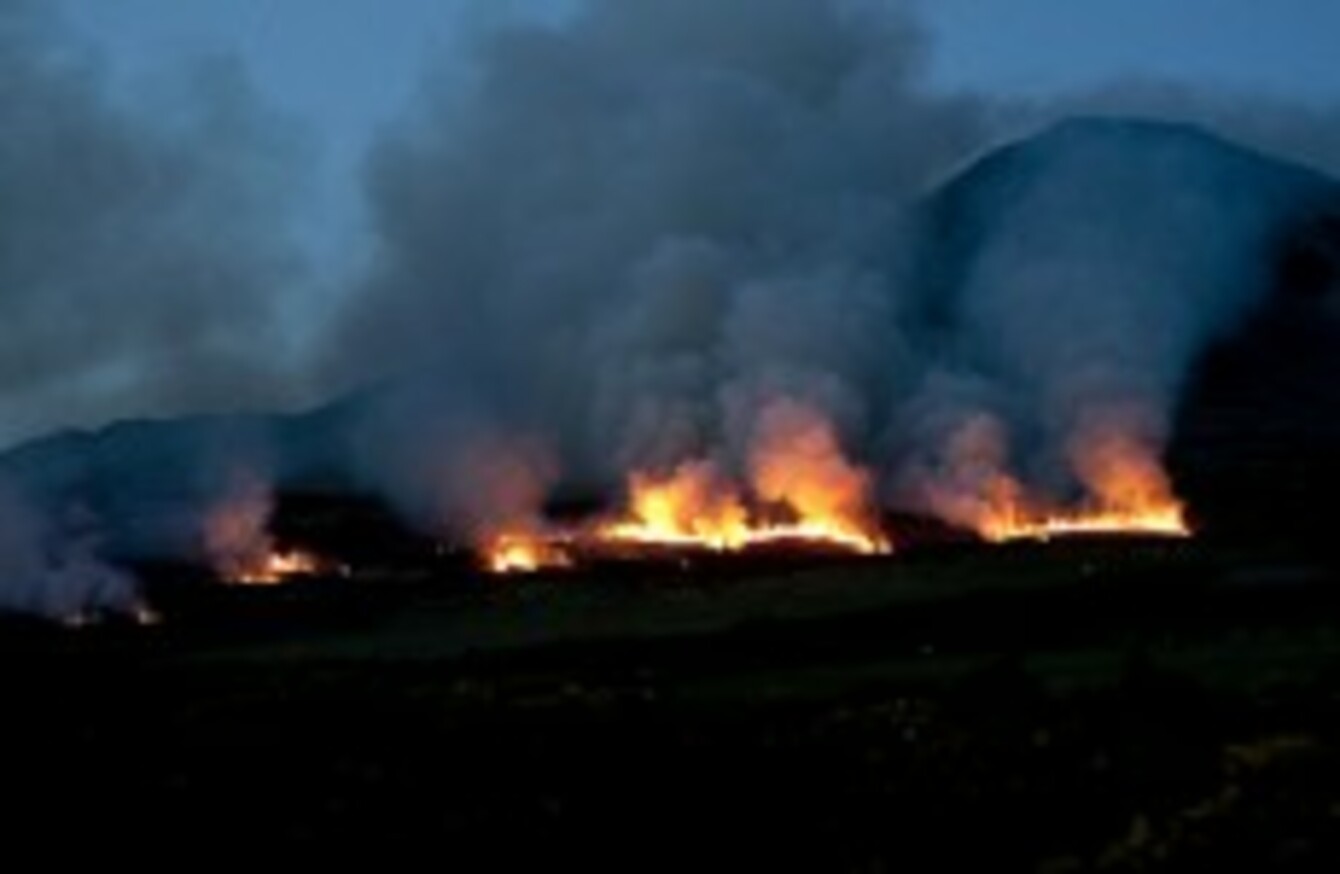 A fire at the Sugarloaf Mountain in Co Wicklow in April last year
A fire at the Sugarloaf Mountain in Co Wicklow in April last year
THERE WAS A "dramatic increase" in the number of land and forest fires here last year. According to figures just released by national forestry service Coillte, around €3.5m of damage was caused by these fires in 2010, including the cost of crop damage, replanting and fire-fighting expenses.
Over 780 hectares of forestry owned or managed by Coillte were destroyed by fire last year.
Gardai and Coillte are warning that while some fires are set for the purpose of clearing scrub and other unwanted vegetation from land and had "become an accepted practice", people planning to set such "controlled" fires should always notify the Fire Service and gardai beforehand.
Garda Supt Fergus Healy said:
Gardai want to emphasise the threat that land and forest fires present to people's lives and property. Any person intending to burn within one mile of a wooded area must inform their local Garda station in writing, no less than seven days in advance. Anyone who undertakes burning in such an area without notifying An Garda Siochana is committing an offence.
The offence is detailed under Section 39 of the Wildlife Act of 1976. Even a first offence under this act can carry a fine of up €600 and/or a three-month jail sentence.
A county-by-county breakdown of the number of fires causing damage last year (the total number of damage-causing fires was 254) shows that Mayo had the most, at 67.  Donegal and Galway came next on the table with 24 fires each, and Leitrim had 22. Longford, Meath and Dublin did not have any damage-causing fires.