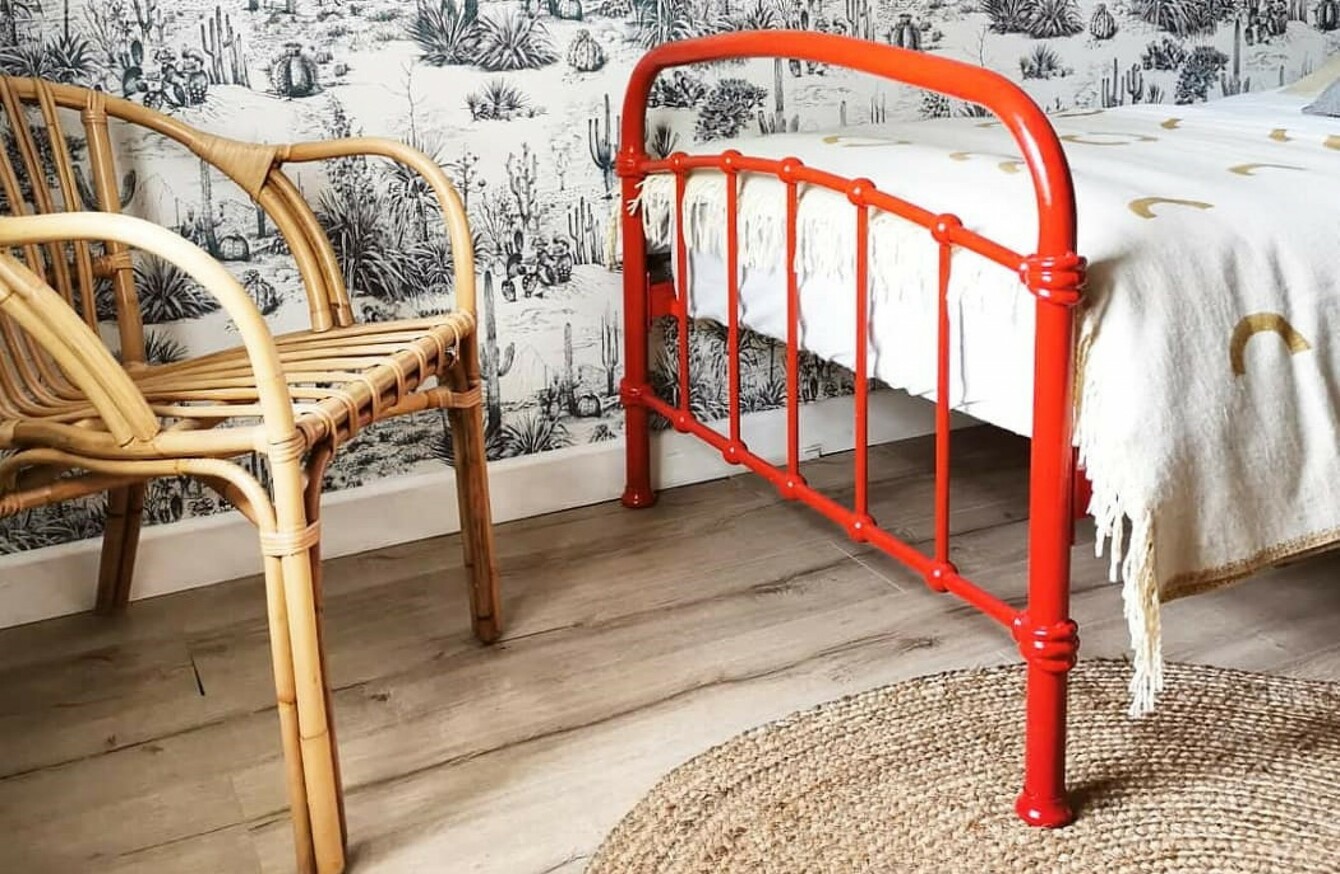 About your home
Where? It is in the countryside but only 15 minutes from Cork city. The best of both worlds!
What type of house? It is an old cottage with a flat roof extension.
How many bedrooms and bathrooms? We have three bedrooms and one bathroom.
When did you move in? We moved in four years ago in November. We slept on mattresses on the floor and ate our dinner on boxes for a week or so and it's one of my fondest memories.
About you
Name: Cathy O'Donoghue
Age: 34
Occupation: Interior designer
Who else lives there? I live here with my fiancée Louis and our daughter Nancy.
What made you choose this home over others? 
We knew that with our budget, any home we chose would be a fixer-upper, so for us it was really the location and the amazing view of the city that sold it to us. 
What is your favourite place in your home? 
My favourite place changes every few months or so. My current favourite place is our spare bedroom. I recently redesigned it and I'm in love with our cactus print wallpaper and rattan elements in this room. 
Is there any part of the home you don't like? 
I love the whole house but there are many areas we haven't even tackled properly yet. My office space needs better quality flooring, more sockets and another lick of paint, so it would be my least favourite part of our home right now. 
Is there any part of your home that makes it unique? 
I think the extension is quite unique. I am obsessed with mid-century modern design, so the exterior and interior of the extension is a major nod to this era of design. 
Take us through a day in your house, room by room. 
8am: We're woken by our daughter Nancy at about this time and we all have breakfast together in the kitchen/dining area before Louis heads off to work.
9am: I drop Nancy to school, which is just five minutes away.
9.30am: After I make myself a cup of tea and tidy up after breakfast, I head into my home office to work for a few hours. 
2pm: After collecting Nancy from school, we have lunch in the kitchen and do her homework together. 
3pm: We head to the park, library or into town for a few hours. Unfortunately for Nancy, I often have to stop at a tile/furniture/upholstery shop on the way for just a few minutes!
6pm: Dinner time and then we watch some TV and chill out. 
8pm: Nancy heads to bed and I take the laptop to the couch to finish off any work emails and admin tasks.
10pm: I happily close the laptop and watch an hour or two of TV before heading to bed. 
Is there anything you'd do differently if you were doing it again? 
I would make the utility bigger, which is definitely a common mistake! Apart from that, I'm happy with the decisions we have made for the house.
We have taken it slow and really taken note of how we use the spaces before purchasing anything or making any big decisions.