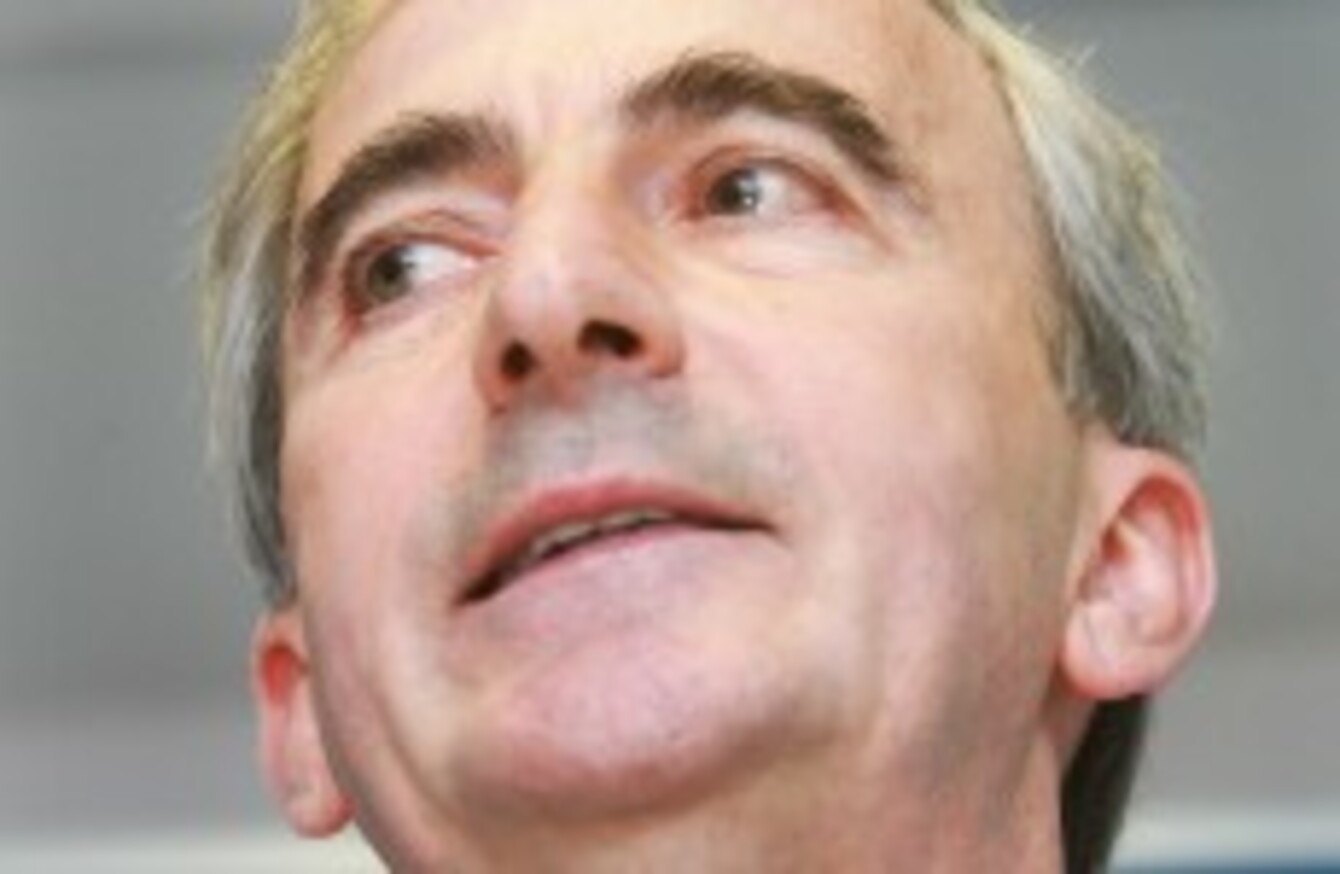 Gay Mitchell, pictured at the launch of his presidential bid
Image: Leon Farrell/Photocall Ireland
Gay Mitchell, pictured at the launch of his presidential bid
Image: Leon Farrell/Photocall Ireland
GAY MITCHELL'S PRESIDENTIAL campaign is not doomed.
That is the view of Charlie Flanagan TD, Fine Gael's Director of Elections for the presidential campaign, who was speaking after an article in the Irish Independent said insiders believe Mitchell will not succeed in his quest to become Ireland's next president.
He stated:
I utterly refute the allegations contained in today's Irish Independent that party insiders accept that Gay Mitchell's chances for the presidency are 'doomed'.

Quoting anonymous insiders is a pointless exercise, as these alleged quotes could come from anyone, or anywhere.
Two polls in the past two days place Mitchell second-last in the race for the Áras.
The Irish Independent quotes one 'senior Fine Gael TD' as saying "it was a matter of saving face at this stage". But Flanagan said:
The party is foursquare behind Gay Mitchell as presidential candidate. Canvassing on the ground is only now hitting a high gear. We are in the first week of the campaign proper and a few negative polls are no reason to think that this race is run.
He added that:
There are three weeks left, plenty of work to do, plenty of miles to cover – and you will see a very different result on October 27.
In the latest Paddy Power/Red C opinion poll, Mitchell was down 3 on 10 per cent, while Mary Davis had dropped behind him to 9 per cent (down 4 per cent).
The poll also revealed that only 15 per cent of Fine Gael voters would offer Mitchell their first preference.
In the most recent Ipsos/MRBI poll published in the Irish Times, Mitchell was on 9 per cent, down 12.
Trailing behind him was Dana Rosemary Scallon on 6 per cent.