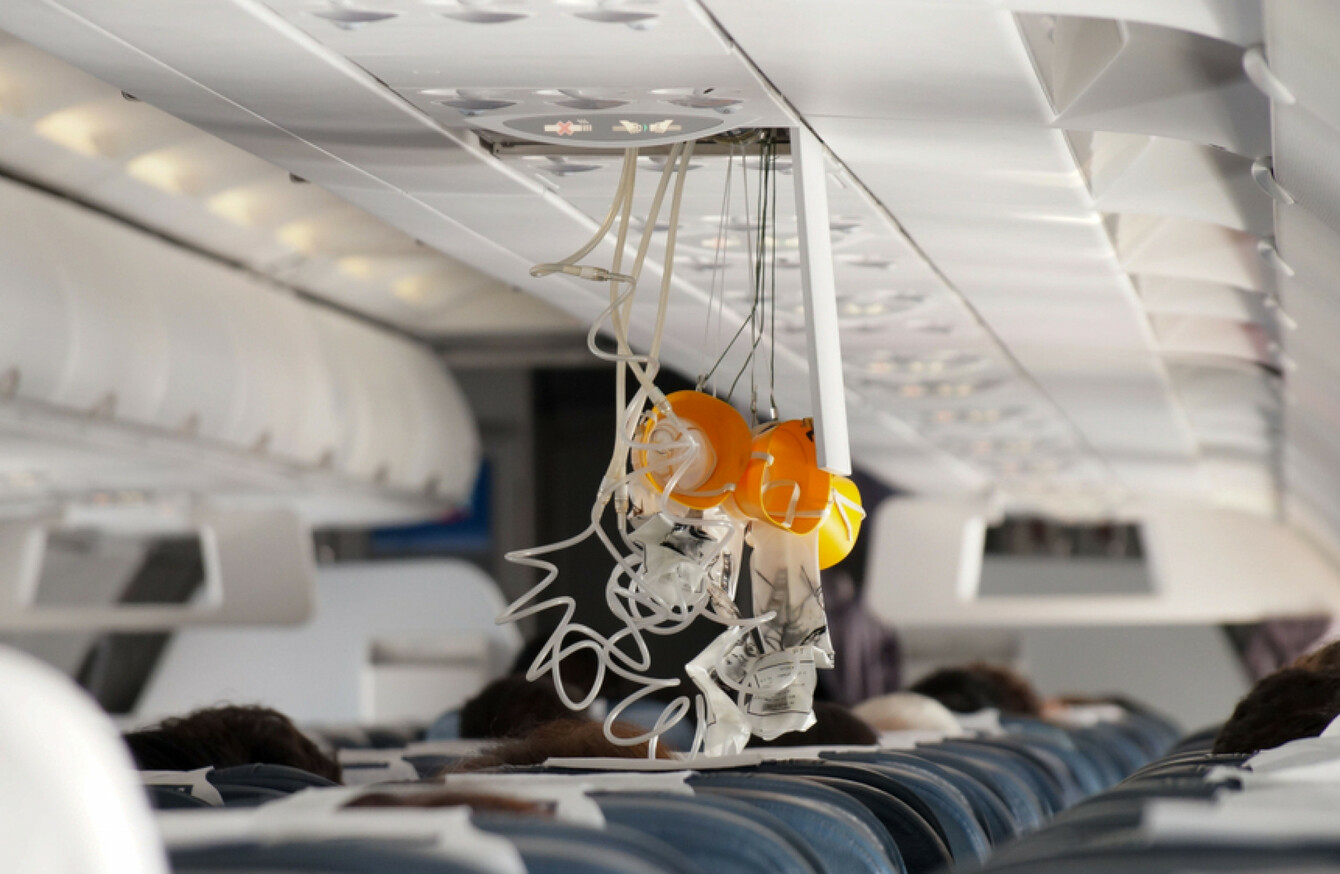 File photo
Image: chrisontour84 via Shutterstock
File photo
Image: chrisontour84 via Shutterstock
A FLIGHT ATTENDANT has warned travellers of the importance of paying attention to in-flight safety demonstrations, in light of the engine explosion on a Southwest Airlines plane two days ago.
On Tuesday, an engine on the Southwest Airlines plane blew apart, showering the aircraft with debris and shattering a window. A women sitting next to the window was partially blown out and died of her injuries.
The plane, which was headed from New York to Dallas, made an emergency landing in Philadelphia.
Videos and images taken on board the flight as it was making its emergency landing have raised concerns online because many passengers appeared to be using their breathing masks incorrectly.
One tweet, posted by a former flight attendant Bobby Laurie, has received thousands of shares online. Laurie worked on US airlines for 10 years and helped develop some of the emergency training guides used by American Airlines, according to the BBC.
Laurie reshared a photo taken on board the aircraft and said that "everyone in this photo is wearing their mask wrong".
"Put down the phone, stop with the selfies… and listen. Cover your nose and mouth," Laurie said.
Speaking to the BBC, he said that when he saw the footage from the flight, the masks were the first thing he noticed.
"Obviously, everyone's in a situation they didn't expect and they're panicking. But a safety demonstration is done at the start of every flight no matter where you're flying in the world," he said.
#Open journalism No news is bad news Support The Journal

Your contributions will help us continue to deliver the stories that are important to you

Support us now
Safety measures
Laurie outlined that it is advisable to keep your seatbelt on while seated, in case something like turbulence occurs. He told the BBC that he once faced unexpected turbulence which led to him hitting the aircraft's ceiling.
"In that situation, the seatbelt sign was turned on and there was still a line of people for the bathroom – they knew they shouldn't be out of their seats," he said.
Oxygen masks are used on flights during emergency situations. Once dropped down from above the passengers' heads, they should be placed over the nose and mouth.
"Not having it over your nose and mouth is kind of like scuba diving in the air – you have to consciously remember to breathe through only your mouth," Laurie said.