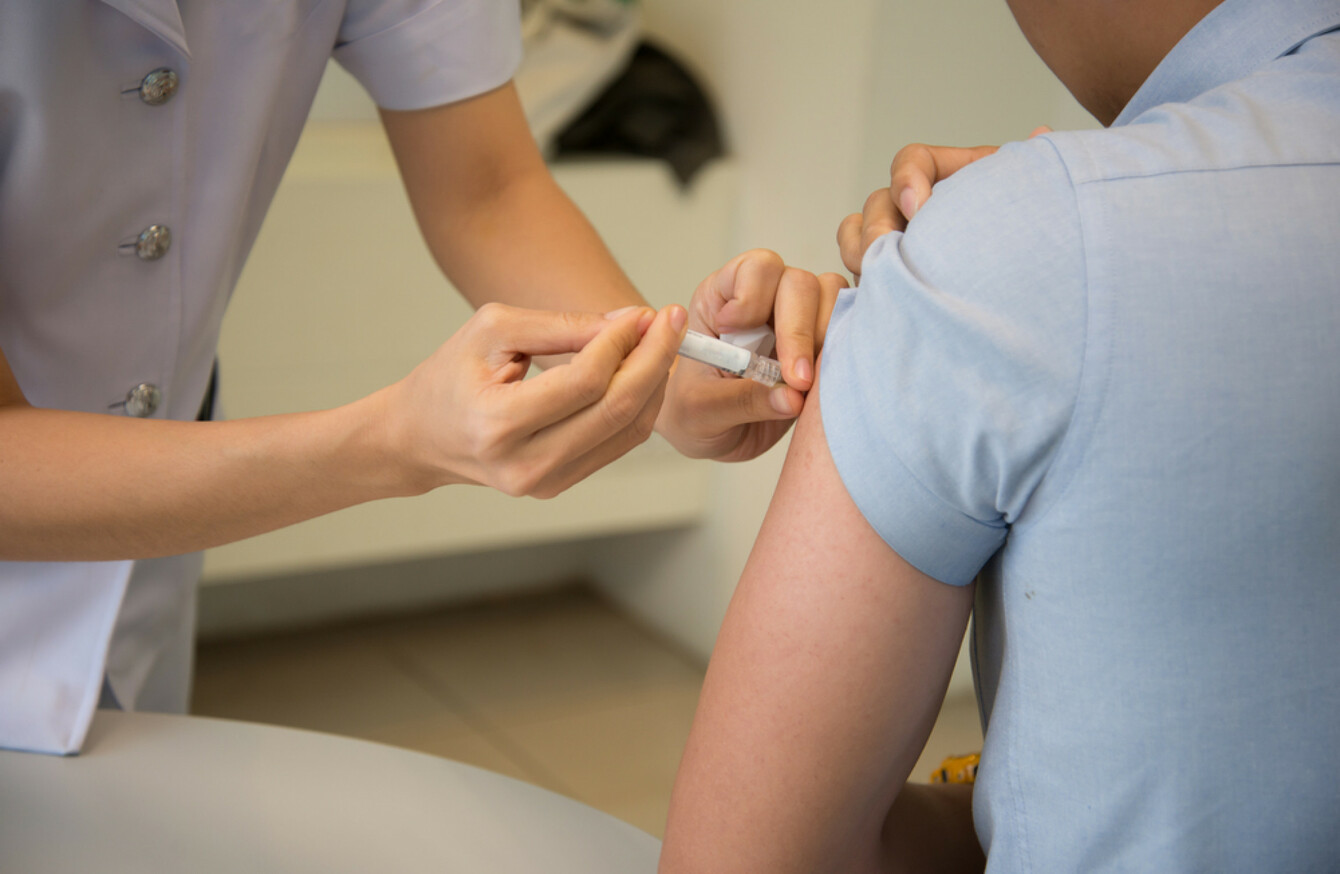 Image: Shutterstock/Emmy1622
Image: Shutterstock/Emmy1622
MANDATORY FLU VACCINATIONS for frontline healthcare workers has been described as an "important patient safety measure" that should be implemented.
This is the recommendation from the Royal College of Physicians of Ireland in a new report ahead of the upcoming flu season.
It said that, despite a concerted media campaign to promote vaccination, the uptake of 45% reported in the 2017/18 season was deemed inadequate to provide the "so-called ring of protective immunity" around vulnerable hospital patients during the flu season.
Therefore, and in the "interest of patient safety", the faculties of occupational medicine, pathology and public health medicine endorsed mandatory seasonal influenza vaccination for certain healthcare workers.
Anyone who refuses to receive the vaccine may be allocated to a "lower risk area" during this season, or wear a mask for the duration of the season while undertaking clinical tasks and directly interacting with patients.
"Mandatory vaccination is the only intervention to date that has been proven to achieve vaccine uptake rates of over 95%," the report said.
It said that in previous discussions on mandatory vaccination, the question of personal choice and a person's right to manage their own healthcare has been raised as a potential obstacle.
However, it is the belief of the faculties that in the healthcare setting, the health of the patient population as a whole takes priority over the personal choice of the individual healthcare worker. In addition, as healthcare workers are free to decline seasonal influenza vaccination (with masking), their right to choice is still being respected. Ultimately however, patient safety takes priority.