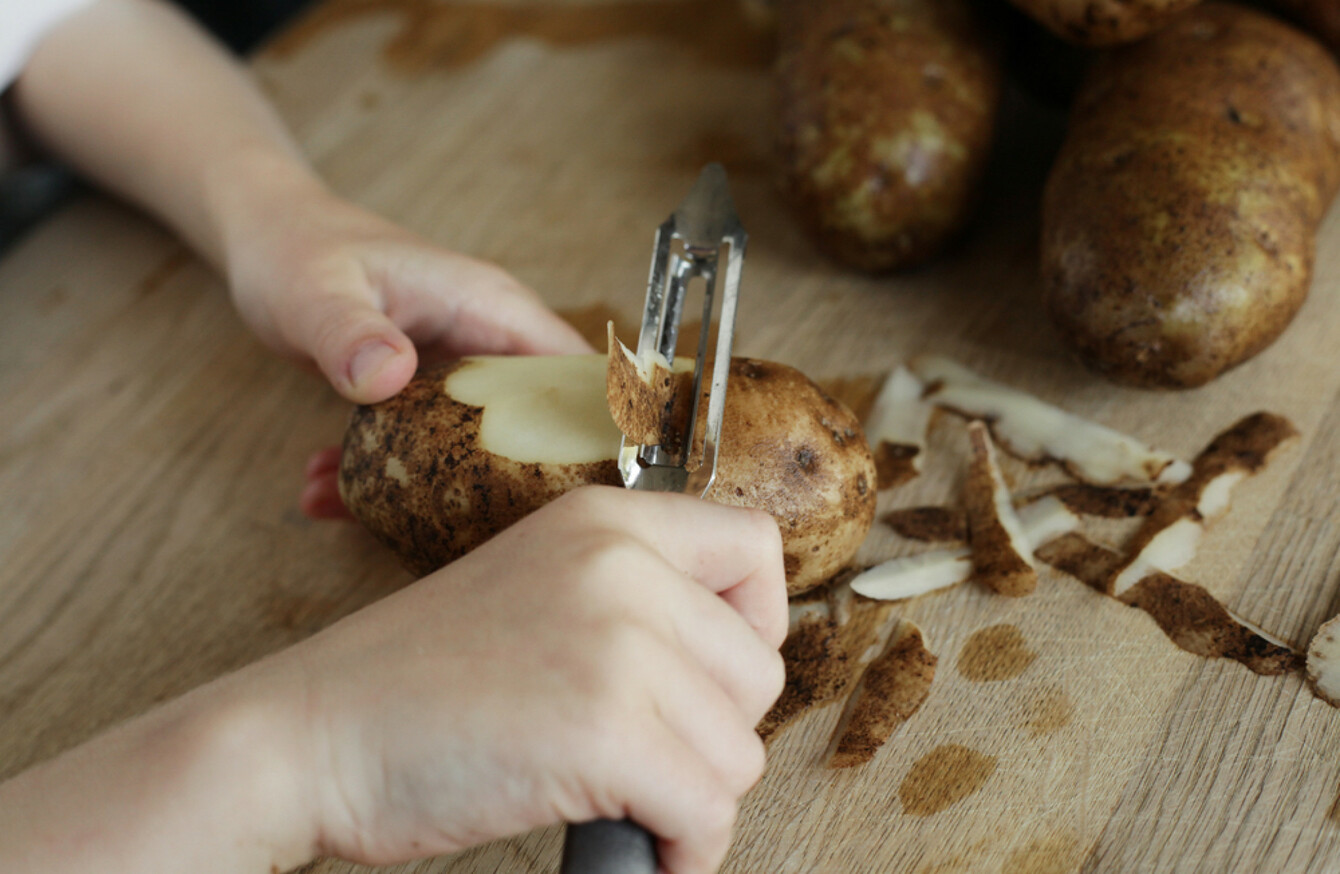 Image: Shutterstock/Ahturner
Image: Shutterstock/Ahturner
According to the FSAI, the reasons varied from a live rat being seen in a storage area, a foul smell in the potato chipping room, rodent droppings on food shelf, a staff toilet that was out of service for over a month, a lack of basic knowledge of food safety management, evidence of an active mouse infestation, the presence of flies in the premises particularly in the raw meat and deli counter areas and no running hot water available at sinks.
The businesses hit with closure orders under the FSAI Act were:=
Shannon Heritage at Bunratty Folk Park, trading as Bakery, Bunratty Castle & Folk Park, Bunratty, Clare
There was evidence of an active mouse infestation noted throughout the bakery serious enough to pose a risk of contamination of food stuffs. A significant number of mouse droppings were observed on shelving, baking equipment, adjacent to and behind free standing equipment and points of possible ingress were noted.
Neree Mbala (retailer), 10a Base Enterprise Centre, Damastown Road, Mulhuddart, Dublin 15
The report says that an improvement order issued in February was not complied with and lists 29 particular failures of cleanliness and maintenance.
Supervalu (Closed area: loose/open food areas – deli, fish counter, butchery counter, bakery, salad bar, shop floor hot counter, fruit & veg), Walkinstown Road, Dublin 12
The report says that there was "evidence of rodent activity".
Roberto's (Closed area: food storage and potato peeling area at the rear of the premises) (takeaway), Ranelagh, Dublin 6
The report says that a live rat was seen in the rear storage and that represented a "grave and immediate" danger.
Closures
Nine closures orders were issued under European regulations. They were:
Ricky's Fast Food and Indian Takeaway, 1 Abbey Street, Roscrea, Tipperary
The report said that the restaurant's hand basin was blocked and had a strong odour, the shelving was greasy and stained and there was debris throughout.
Declan Lavers (wholesaler/distributor), Dromleena, Dunmanway, Cork
The report found that the depot, which is used to wrap bread, did not protect against the entry of pests. Gnaw marks were found on a wrapper, indicating the evidence of pests.
Alchemy by the Lough (restaurant), 1B Valentine Villas, The Lough Road, Cork
The report found the restaurant's design does not allow good food practices. It said there was no pest control procedures and no hot water available.
Dragon Inn (takeaway), Unit 4, Ashbourne Town Centre, Ashbourne, Meath
There was no running hot water supply available at sinks for cleaning hands, for washing food or for cleaning and disinfecting working utensils and equipment at the time of inspection.
Glanworth Takeaway, Main Street, Glanworth, Cork
The report found that the staff toilet was unclean, the interior of the microwave was "filthy" and the shelving throughout was unclean.
Grace's Garden (restaurant), Main Street, Shankill, Co. Dublin
The report cited a "significant risk to health due to failure to adequately clean and disinfect the premises and equipment and poor operational practices".
Clarkes (butcher shop), 24 Fassaugh Avenue, Cabra, Dublin 7
The report says there was a "build up of ingrained grease, dirt, food debris, dust, cobwebs found throughout the premises". This includes on equipment, containers, walls and floors.
Anu's Kitchen (restaurant), Unit 3 Glen Abbey Complex, Belgard Road, Tallaght, Dublin 24
Concerns were raised over the traceability of foodstuffs and the knowledge of staff.
Totu Douglas (Closed area: raw meat butcher counter and deli counter area) (retailer), 2 Church Road, Douglas West, Douglas, Cork
The store had no flytrap and an inadequate supply of hot water.
A bluebottle was observed within the raw meat serve over unit and also on the chopping board designated for processing raw meat.
A prohibition order was served on Michael Walsh and Sons butchers in Athenry County Galway and an improvement order given to Bruree Hut restaurant in Bruree, Limerick.
There has also been prosecutions taken by the HSE against Inishowen Frozen Foods, Culkeeny, Malin, Donegal and The Loft Bar in Falcarragh, Donegal.
Dr Pamela Byrne, Chief Executive, FSAI said the onus is on food businesses to ensure they protect the health of their customers by always strictly following food safety legislative requirements.
"It is somewhat alarming that 15 Enforcement Orders were required to be served on food businesses in the month of July. The legal responsibility for producing food that is safe to eat rests firmly with food businesses. The inspections found that a number of food workers at these businesses did not have even a basic knowledge or training in food safety and hygiene, which is a legal requirement.
"There is absolutely no excuse for careless practices. Staff must be properly trained in food safety and hygiene and it is also imperative that an effective pest control system is in place."
Closure orders and improvement orders will remain listed on the FSAI's website for a period of three months from the date of when a premises is adjudged to have corrected its food safety issue, with prohibition orders being listed for a period of one month.