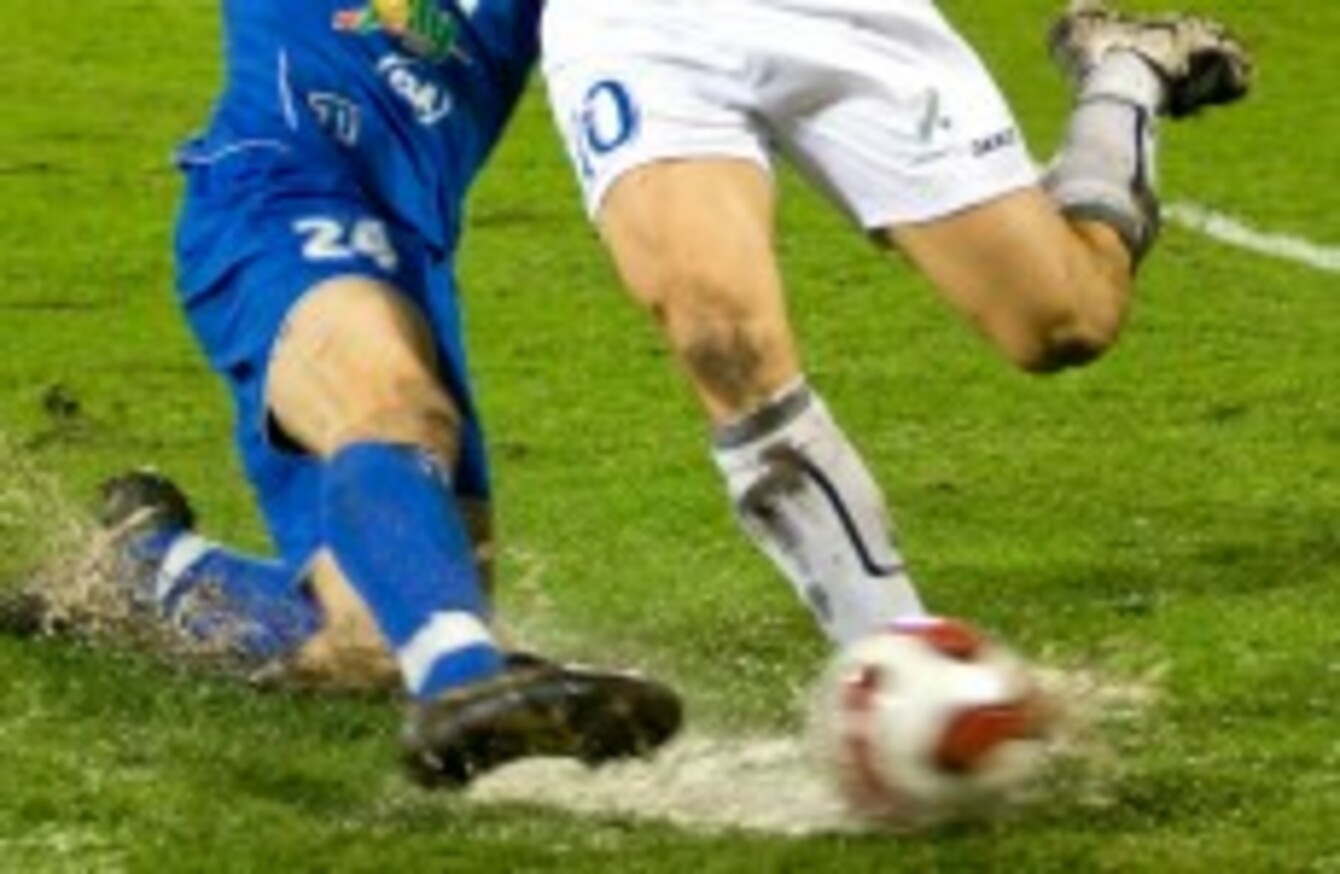 File photo
Image: Shutterstock/Lario Tus
File photo
Image: Shutterstock/Lario Tus
A SUNDAY LEAGUE footballer who intentionally broke an opponent's leg before subjecting him to a tirade of abuse has been jailed in the UK.
Nathaniel James Kerr (27) of HMP Forest Bank pleaded guilty to Section 20 assault at Minshull Street Crown Court in Manchester yesterday.
He was jailed for 12 months.
On 31 August 2014, the 30-year-old victim got involved in a verbal argument with an opposing player in the early stages of a Sunday League football match.
Moments later the victim played the ball and from some distance away Kerr ran towards him, jumped into the air and in a 'long jump' motion brought both feet stamping down on the victim's outstretched leg.
As the 30-year-old rolled around in agony with his leg fractured in multiple places, Kerr pointed at his teammate and shouted: "I've done this 'cos of you!"
The victim was taken to hospital, where he remained for several weeks undergoing extensive reconstructive surgery.
Police described the incident as a "horror tackle".
Constable Louise Spencer said:
This injury has had a catastrophic effect on the victim's life, meaning he has been unable to work or support his young family.

He is self-employed and the injury meant he was forced to rely on the kindness of his teammates, who arranged fundraisers and charity events to provide the financial support he needed.
"All the while Kerr has shown absolutely no remorse for his vicious attack, calling the victim a 'wimp' and verbally abusing him as he was lying in agony on the pitch.
"The subsequent investigation and conviction into this assault demonstrates that this kind of aggression and thuggery during sporting fixtures will not be tolerated by Greater Manchester Police."