Google's offices at Grand Canal Dock in Dublin. Peter Mathews suggests entrepreneurs from countries should be encouraged to set up business in Ireland
Image: Eamonn Farrell/Photocall Ireland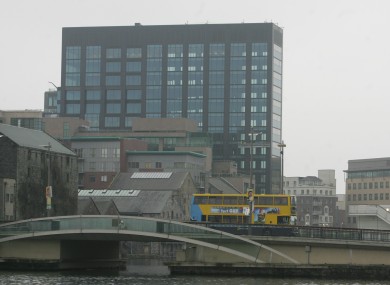 Google's offices at Grand Canal Dock in Dublin. Peter Mathews suggests entrepreneurs from countries should be encouraged to set up business in Ireland
Image: Eamonn Farrell/Photocall Ireland
FOREIGN ENTREPRENEURS WHO want to invest in Ireland should be given special visas, a Fine Gael TD has proposed.
Dublin South TD Peter Mathews has said that it is "difficult" to attract high net-worth entrepreneurs, particularly from countries such as Brazil, Russia, India and China (BRIC), if they are unable to obtain a visa to live and work in Ireland.
The IDA would be able to headhunt specific individuals or companies from the four BRIC countries if there was a special visa available and use Ireland as a base to export to Europe and beyond, said Mathews.
"Necessary safeguards can be introduced to ensure that only entrepreneurs prepared to invest significant sums of money in an enterprise established to generate significant employment in Ireland will quality for the visa," said Mathews.
Budget 2012 contained a number of specific measures aimed at making it easier for companies in Ireland to export to growth areas such as the BRIC countries.
The TD said that foreign direct investment by American companies in Ireland in the 1990s helped propel economic growth and that it can happen again.
"We can replicate this with Brazilian, Russian, Indian and Chinese companies," he said. "It is very difficult to achieve this if foreign entrepreneurs who may be willing to invest significant sums in Ireland are unable to obtain a visa to live and work here".
The TD echoed recent comments by Taoiseach Enda Kenny and Junior Minister Brian Hayes that the government is prioritising job creation.
"Job creation will be key to our recovery. The best way to achieve this is to prioritise trade with economies experiencing rapid and sustained growth," said Mathews.