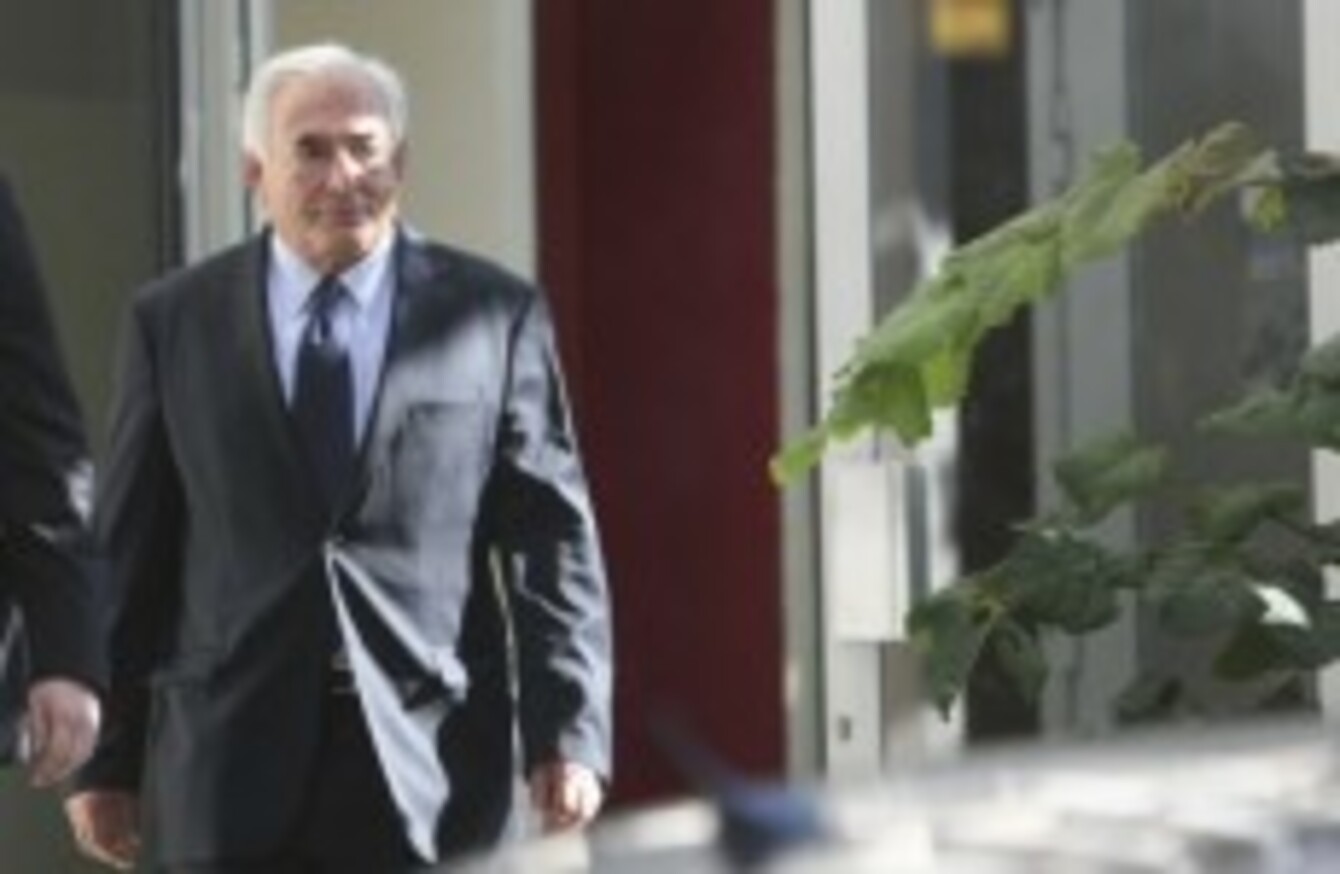 Image: Mathieu Cugnot/AP/Press Association Images
Image: Mathieu Cugnot/AP/Press Association Images
THE PARIS PROSECUTOR'S office has dropped its investigation into writer Tristane Banon's claims that Dominique Strauss-Kahn tried to rape her.
It is understood that prosecutors believe he acted in a manner that could qualify as sexual assault but he cannot be put on trial for such because the incident happened too long ago.
In a statement, prosecutors said, "While for lack of sufficient elements of evidence, prosecution cannot be undertaken on the charge of attempted rape, facts that could be qualified as sexual assault have been acknowledged."
Strauss-Kahn's lawyer, Henri Leclerc, told The Associated Press that the ex-IMF chief admitted that he tried to kiss Banon without her consent and she refused.
"He admitted no assault, no violence of any kind," he said, adding that he didn't understand how the prosecutor could have interpreted the attempted kiss as sexual assault.
An ongoing war-of-words has taken place between DSK, as he is called in France, and Banon since her allegations were made public.
Strauss-Kahn has called her claims "imaginary" and "slanderous".
According to The Guardian, the novelist seems to refer to the high-profile politician as a "baboon" in her latest book.
In Le Bal des Hypocrites (The Hypocrites' Ball), a "novelisation" of her life, she does not name DSK but tells the story of being lured to a man's flat. Whilst in the flat, she describes having to fight the man off after he tried to put his hands in her jeans.
The book, published today, describes how her life changed after Strauss-Kahn was arrested in New York, says CNN.
Meanwhile, Strauss-Kahn has not said whether he will return to politics but his allies have welcomed the end of the criminal investigation.
-Additional reporting by AP