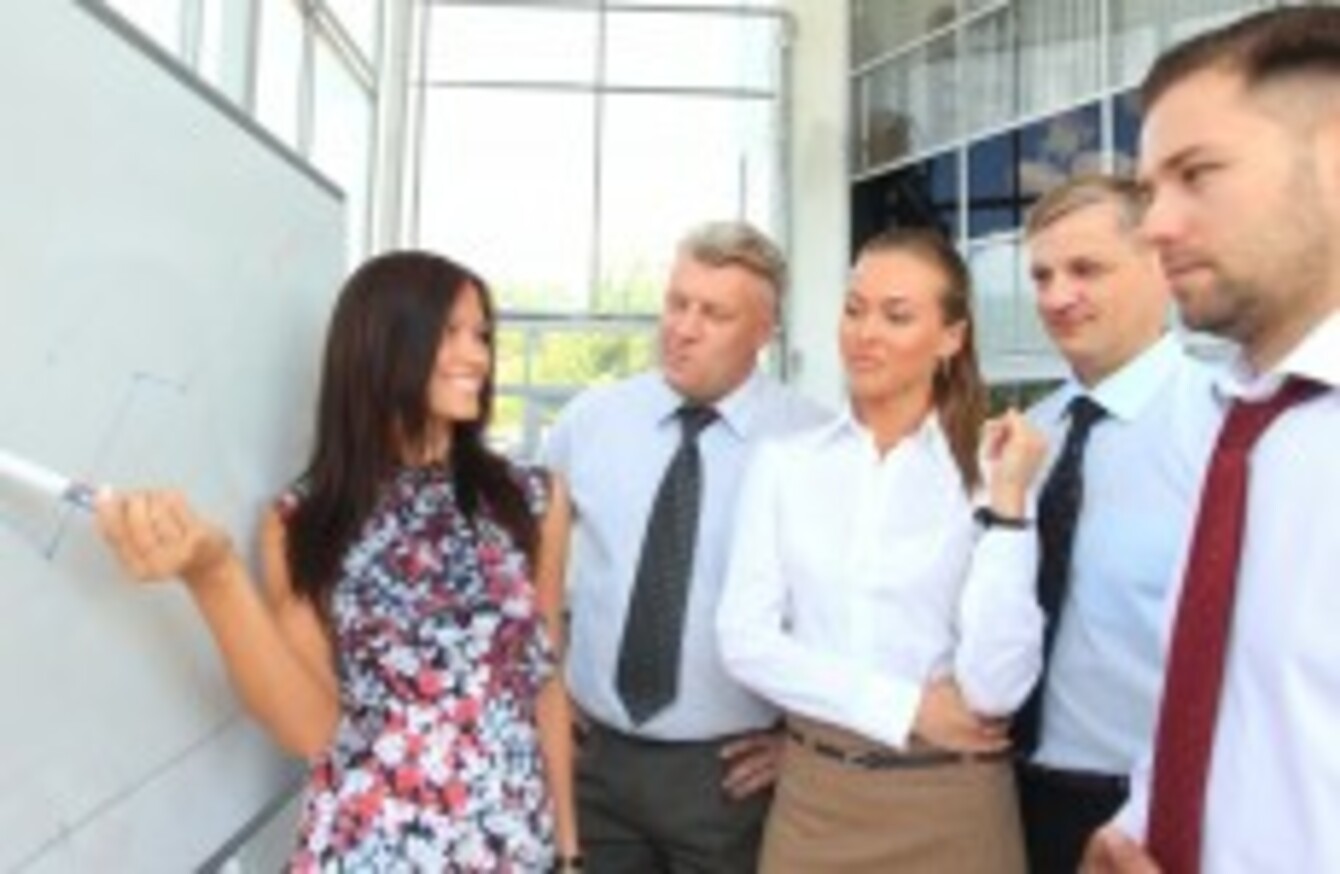 Stock photo
Stock photo
THE DEPARTMENT OF JOBS, Enterprise and Innovation (DJEI) spent over €222,000 on third level and training courses for staff between September last year and June of this year, according to recently-released figures.
The expenditure included nearly €500 being spent on a course in whiteboard training and over €700 on French lessons with thousands of euro spent on stress management, team work and problem solving courses.
Figures released in a written answer show that the department headed by Minister Richard Bruton spent €147,422 on third level courses for its employees in the last academic year with €75,511 spent on other training courses and programmes in the same period.
This meant in total that €222,933 was spent by a Department which employs just over 800 people across five divisions. Of this, 780 availed of training with 57 doing third level courses and 723 attending other training courses and programmes.
In response to queries, the Department noted that one of the criticism of government departments in recent years "has been that not enough staff have specialist qualifications in relevant disciplines".
Some of the spending on training courses and programmes in the last academic year included:
€2,700 on a course in 'Problem Solving and Decision Making'
€2,510 on a stress management course
€2,225 on a course titled 'Speed – Smarter Reading'
€2,095 on a writing skills course
€850 on a team work course
€725 on French lessons
€600 on a training course in telephone skills
€480 on whiteboard training
Spending on third level courses included undergraduate degrees in business, business management and law as well as masters degrees in public management, and HR management and diplomas in legal studies and company law.
The largest amount spent on one course was €13,800 on a course for a 'Professional Diploma in Employment Law'.
In response to queries from TheJournal.ie, the Department said: "Any knowledge-based organisation needs to invest in the development of its staff on an on-going basis and all government departments do so annually.
"It is important to note that the total spend on training courses and programmes in 2012/2013 amounted to less than €300 per full-time equivalent member of staff. The amount spent was low relative to the benefits that accrued from the investment."
On its expenditure on a stress management course, the Department said that it had a duty of care to employees in relation to their health, safety and welfare at work while the speed reading courses were provided to help staff "assimilate and analyse" volumes of material.
The Department added that "electronic whiteboards are standard equipment for classroom-based training" and said this training was carried out "to exploit the potential of this equipment, staff using it in training or information/briefing sessions need to have the relevant training".
French lessons were provided "where a business case is made" the Department said.
Regarding the telephone skills course it said: "Good telephone skills are essential for staff providing services directly to the public and are an important aspect of providing a quality customer service."
Like TheJournal.ie Politics on Facebook