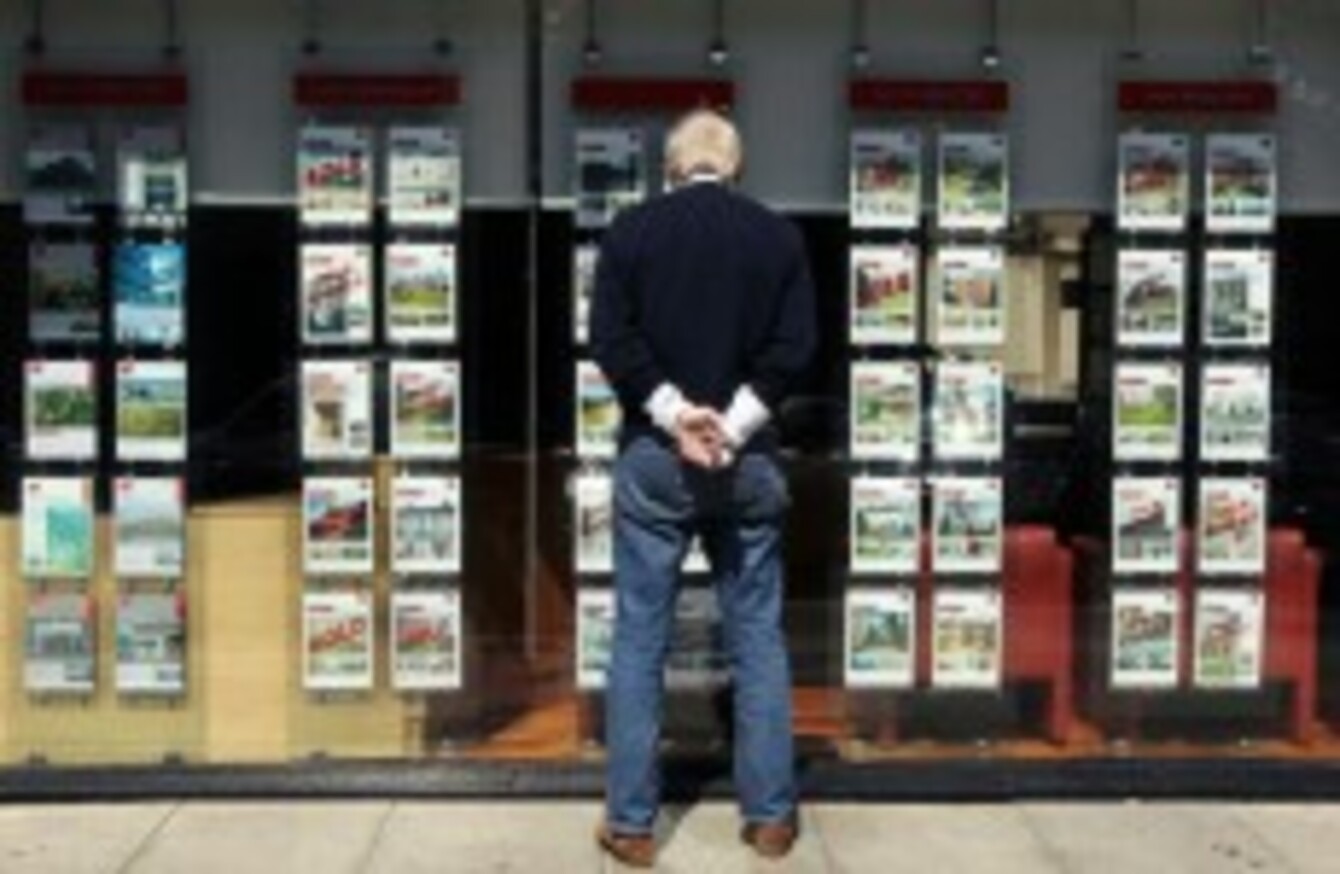 Image: Sam Boal/Photocall Ireland
Image: Sam Boal/Photocall Ireland
RESIDENTIAL PROPERTY PRICES continue to climb, with price hikes in Dublin again outstripping growth in the rest of the country.
Data released today from the Central Statistics Office show that country-wide prices for houses and apartments increased by 2.0% in July when compared to the previous month. The rate of increase, which was 2.9% in June, slowed slightly.
Compared to this time last year, national prices are up by 13.4%.
Again, Dublin is largely responsible for the increase in property prices.
In the capital, the cost of buying a home is 23.2% higher than last year, and 2.5% higher than during June. When the city is excluded, national price growth was more sluggish at 4.9% over the last year and 1.3% higher than in June.
Click here for a larger version
A major shortage of supply in urban areas, which is at its most acute in Dublin, is being blamed for nosebleed prices in the city.
Merrion Capital chief economist Alan McQuaid said that the market is becoming 'frothy' – which is to say it's displaying bubble-like tendencies.
A lack of supply of houses is pushing up prices, particularly in the Dublin area, something which the Fine Gael/Labour government hopes to address. Clearly, there is an element of housing froth at the moment which is pricing many first time buyers out of the market.
Prices have now climbed for the eighteenth consecutive month, although they remained 42.3% way off their 2007 peak.
Click here for a larger versoin
Cantor Fitzgerald analyst Ryan McGrath said that the upward trend shows no signs of abating, saying that "the generally improving employment backdrop should help to sustain the house price recovery in the near future, despite the credit constraints being faced by potential buyers".
Apartment price growth in Dublin is outpacing house price increases at 26.3% compared to 23.1%, although the CSO cautioned that low volumes of observed transactions make the apartment indices less reliable.
McQuaid agreed that credit in the economy remains low, although said that banks maintain that this is down to weak consumer demand.
"If that is indeed the case, then an improving labour market should see the demand for credit pick up in the coming months."
However, he warned:
But that is only going to push prices up further if the supply of houses for sale doesn't increase dramatically.