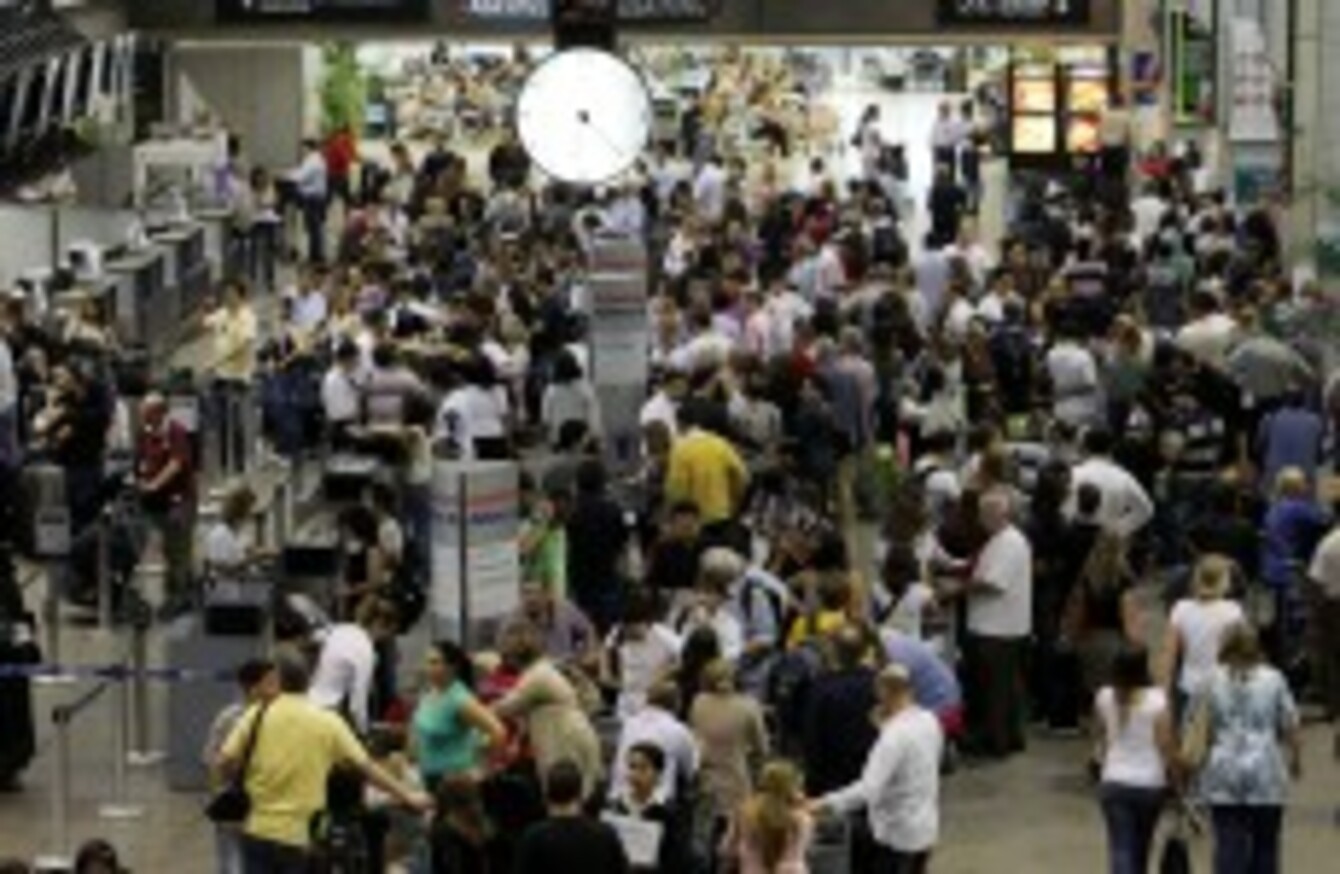 Kennedy was taken to Sao Paulo International Airport be deported on 26 December
Image: EVELSON DE FREITAS/AP/Press Association Images
Kennedy was taken to Sao Paulo International Airport be deported on 26 December
Image: EVELSON DE FREITAS/AP/Press Association Images
A CATHOLIC PRIEST wanted by gardaí in connection with dozens of allegations of child sexual abuse has been extradited from Brazil to Britain.
Gardaí wish to speak with Fr Peter Kennedy, 72, over child abuse allegations that date from the 1960s to the 1980s – the file against Kennedy includes statements from at least 18 people.
The suicides of two young men are also being examined as part of the investigation, the Irish Times reports.
In 2003, Kennedy was involved in one of the largest sexual abuse settlements ever seen in Ireland, which resulted in a victim of his being awarded €325,000. The victim claimed that, when he was aged 13, Kennedy had come to his family home in order to administer the last rites on the his gravely ill father, the Daily Mail reports.
The man said that Kennedy had then sexually assaulted him at the house, and that some of the abuse had occurred in the room where his father lay dying.
After the settlement, Kennedy went to London and worked as a taxi driver for some time. Using his British passport, he then fled to Brazil  - a country with which Ireland has no extradition treaty.
Kennedy was covertly monitored for some time by the Brazilian federal police, who attempted not to arouse his  suspicion for fear he could use judicial means to block or stall his deportation.  He was detained by the authorities on St Stephen's Day and deported to London that night, where he remains in custody pending extradition to Ireland, the Irish Daily Mirror reports.