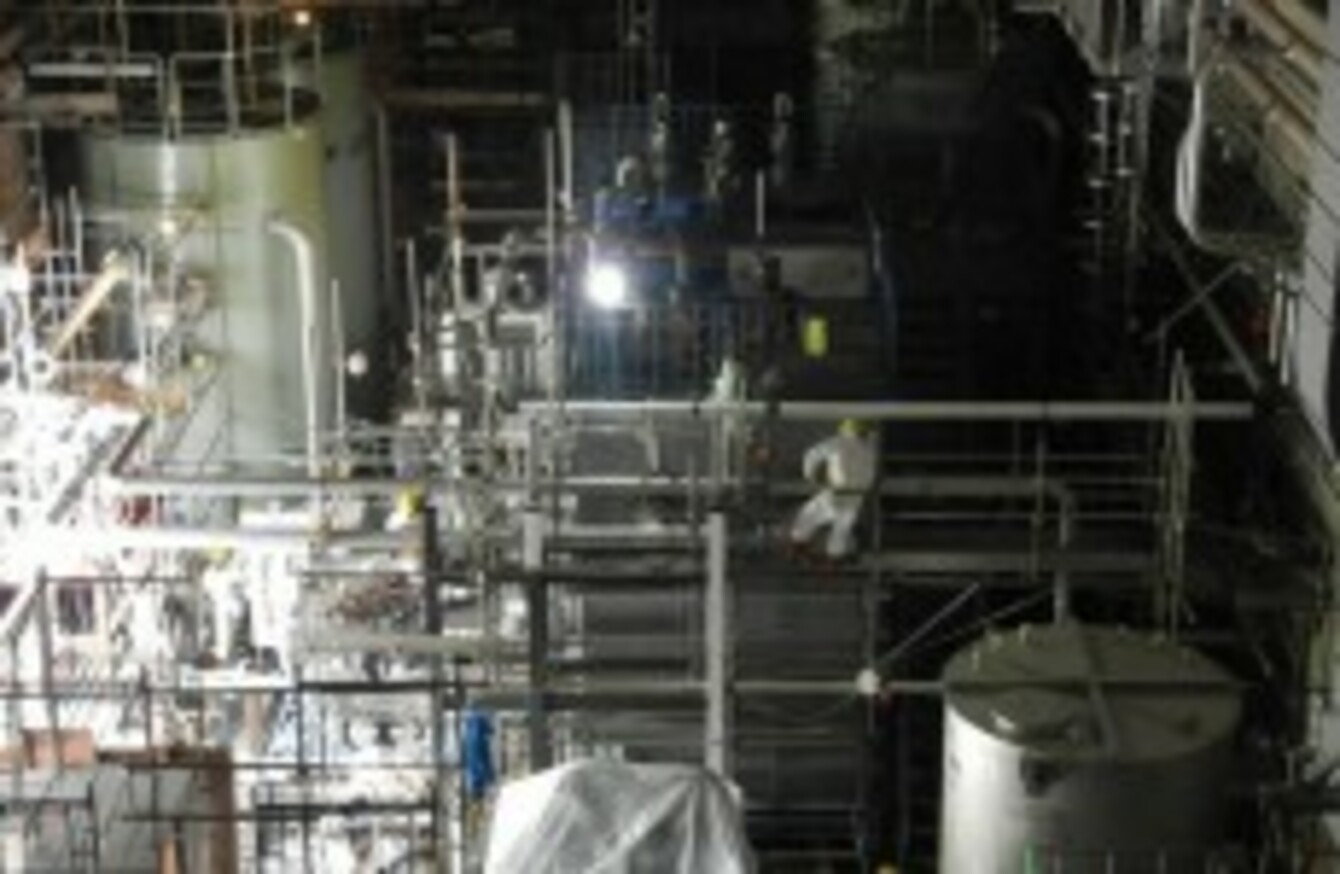 A worker climbs scaffoldings set up around a decontamination device at the Fukushima plant
Image: AP/Press Association Images
A worker climbs scaffoldings set up around a decontamination device at the Fukushima plant
Image: AP/Press Association Images
THE OPERATOR OF Japan's damaged Fukushima Daiichi nulcear plant says it has run out of space to store water treated for radiation contamination and is considering dumping it into the sea.
A spokesperson for Tokyo Electric Power (Tepco) said the plant was likely run out of storage space completely by March of next year, reports the Guardian. "We would like to increase the number of tanks to accommodate the water but it will be difficult to do so indefinitely," he said.
However fishing groups have protested against the proposals to discard the excess water in the ocean.
The company said it was examining the potential impact such a move would pose for the environment, but said that it wanted to follow the least disruptive route. Tepco said it was considering releasing the decontaminated water after radiation levels were "sufficiently" lowered, reports Bloomberg.
As it stands, tens of thousands of tonnes of radiation-contaminated water have collected in the plant; operators used the water to cool down overheating reactors that were damaged following the earthquake and tsunami which struck the country last March.
Meanwhile, a nuclear reactor in the west of the country has shut down after leaking radioactive water.
The leak at the Mihama nuclear plant has been ongoing for the last month. The operator has now been forced to shut it down amid fears the water will flow over the top of the tank where it is being collected, reports ABC News.
The shutdown of the plant means that just eight of Japan's 54 reactors are currently online.