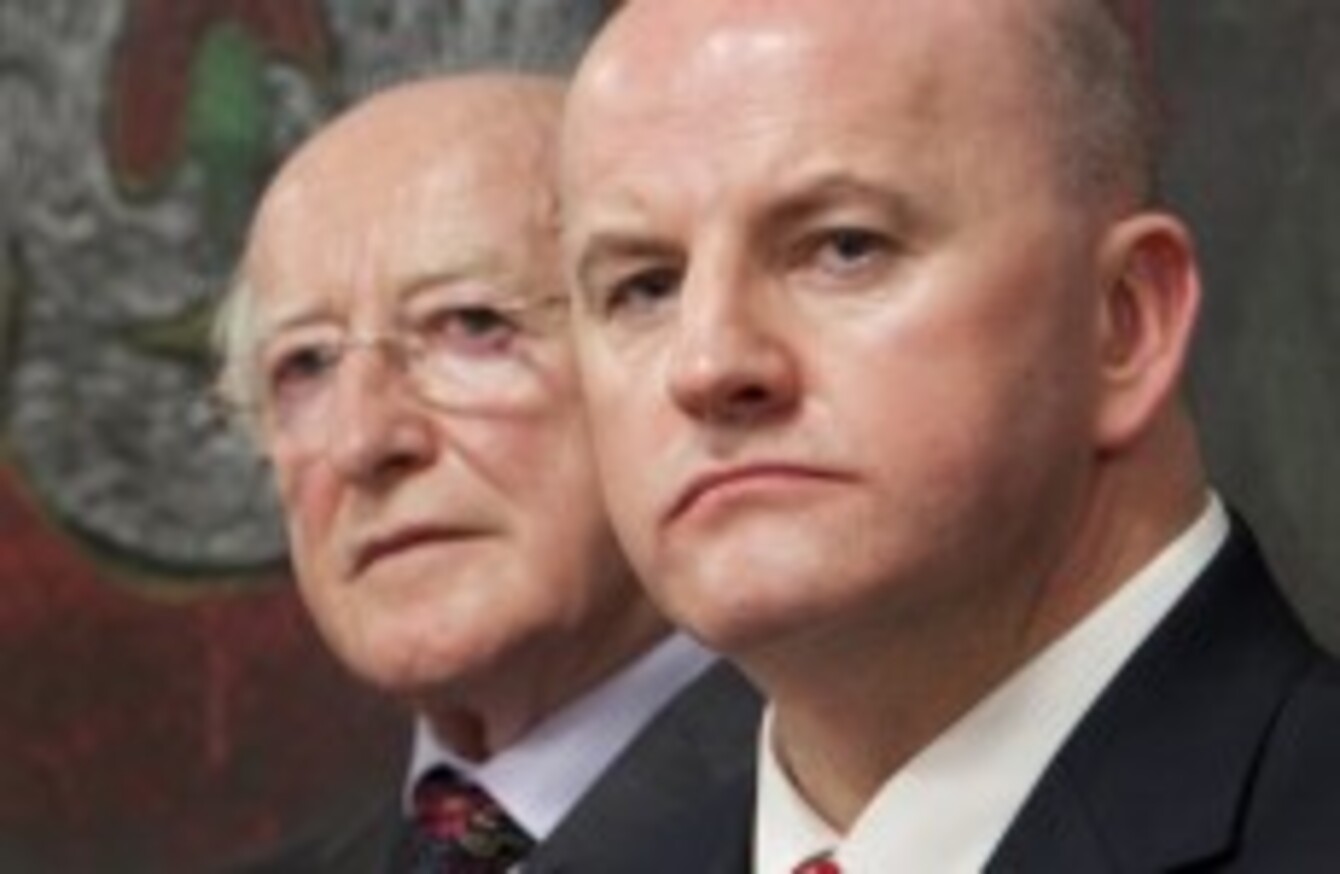 Image: Tony Kinlan
Image: Tony Kinlan
SEAN GALLAGHER is now a clear favourite to become the next President of Ireland, according to the latest opinion poll to be published in tomorrow's newspapers.
The Red C poll, commissioned by the Sunday Business Post, shows that Gallagher now commands the support of some 39 per cent of the public's electorate – up by some 18 per cent on the last Red C poll published just nine days ago.
Gallagher is now 12 percentage points ahead of his nearest challenger, Labour's Michael D Higgins, who is on 27 per cent of support – up by 2 per cent from the last poll, which had been commissioned by Paddy Power.
The pair are clearly ahead of the other five candidates, with third-placed Martin McGuinness losing three points to stand on 13 per cent – some 14 points behind the frontrunners.
Gay Mitchell's campaign continues to flounder, with his support falling by 2 per cent to 8, while David Norris's campaign has effectively collapsed, halving from 14 per cent to 7 in the space of a week.
The two female candidates, Mary Davis and Dana Rosemary Scallon, are now the two least popular candidates – with Davis now counting on just 4 per cent of voters, down from 9, and Scallon trailing on 2 per cent, down from 5.
Polling for this poll was undertaken between Monday and Wednesday of this week, so it does not account for how voters' opinions may have changed as a result of Wednesday night's RTÉ Prime Time debate.
The poll is published nine days after the Paddy Power poll, but its polling was undertaken just a week after the Paddy Power sample.
Sunday Business Post/Red C opinion poll:
(standing in Paddy Power poll from October 6 in brackets)
[standing in SBP poll on Sept 30 in square brackets]
Sean Gallagher - 39 (21) [11]
Michael D Higgins - 27 (25) [18]
Martin McGuinness - 13 (16) [16]
Gay Mitchell - 8 (10) [13]
David Norris - 7 (14) [21]
Mary Davis - 4 (9) [13]
Dana Rosemary Scallon - 2 (5) [6]