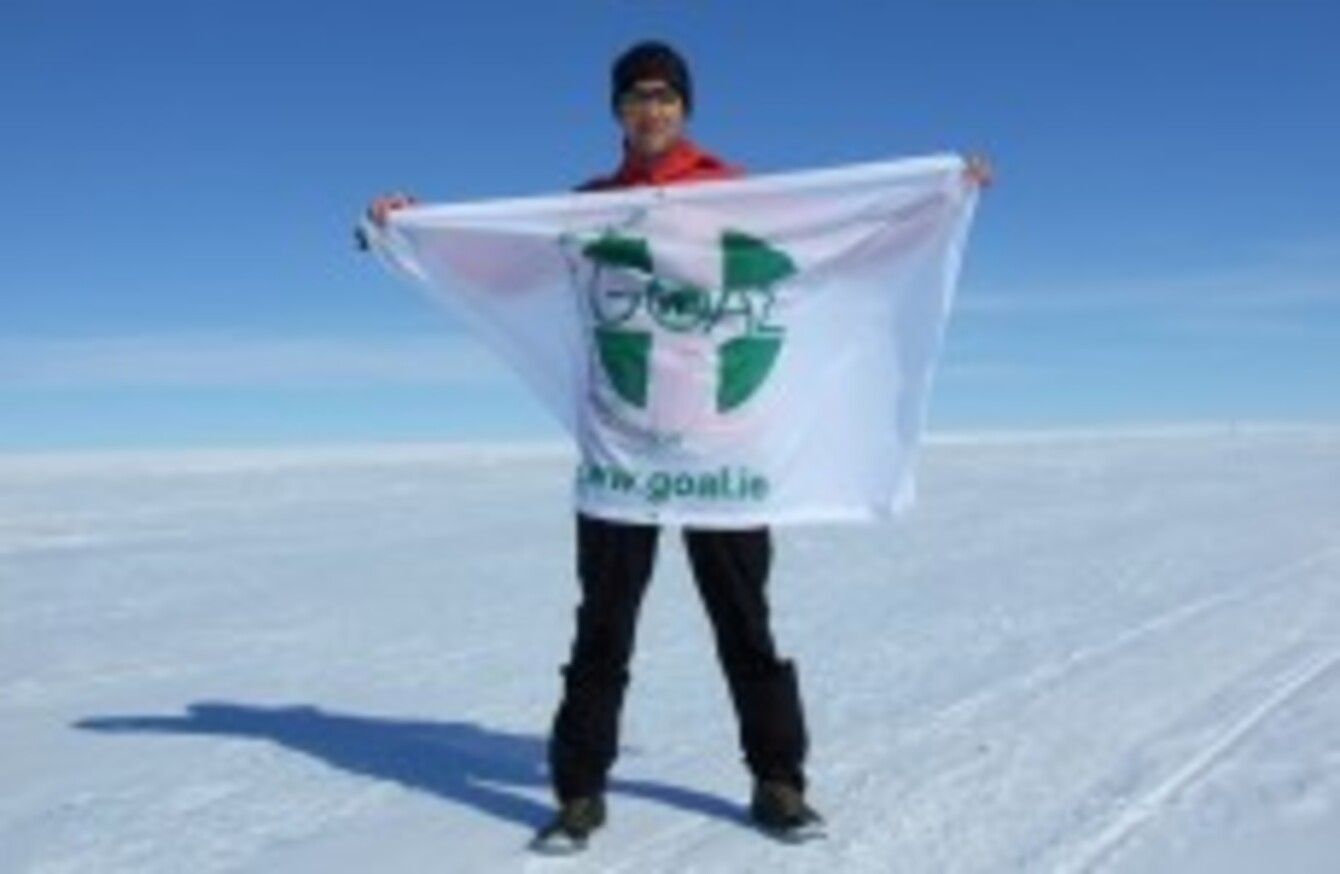 GALWAY MAN AND ultra-runner Richard Donovan has just successfully completed the first leg of an incredible undertaking: attempting to become the first person to run seven marathons in seven continents in under five days.
Donovan is taking the challenge in aid of GOAL's efforts to relieve suffering caused by drought and famine in the Horn of Africa. He is hoping to break his own record for running seven marathons on seven continents in five days – in just 10 hours and eight minutes in 2009 -when he raised funds for the charity's work in Darfur.
Donovan now hopes to run the marathons in under five days to highlight suffering once again.
Ultra-marathon runner Richard Donovan

Richard Donovan in the Antarctic

Richard Donovan

Ultra-marathon running
He began his World Marathon Challenge on Wednesday on mainland Antarctica at approximately 19.00 Sydney time (GMT+11). He plans to run the classic 42.195km distance in Cape Town, South Africa; Sao Paulo, South America; Orlando North America; London, Europe; Hong Kong, Asia; and Sydney, Australia.
Donovan hopes to finish his seventh and final marathon by 19:00 Sydney time on Monday, 6 February.
Speaking before he left, Donovan said that running consecutive sub four-hour marathons did not pose the greatest challenge – saying that jet-lag, temperature fluctuations and the inability to keep down food were his greatest worries.
"I've ran in the Antarctic numerous times before, so that doesn't bother me that much. I'm more worried about how I will be feeling when I get to the fifth marathon at London," he said. "At that stage, I'll have ran four marathon in temperatures ranging from -20c in the Antarctica to perhaps +30c in Sao Paulo, so I'll be quite fatigued and the temperature fluctuations will have affected me – and I'll still have three marathons to go!"
Richard is raising funds to support GOAL's work to alleviate the suffering of people affected by famine and drought in the Horn of Africa. If you would like to donate, please visit www.worldmarathonchallenge.com.