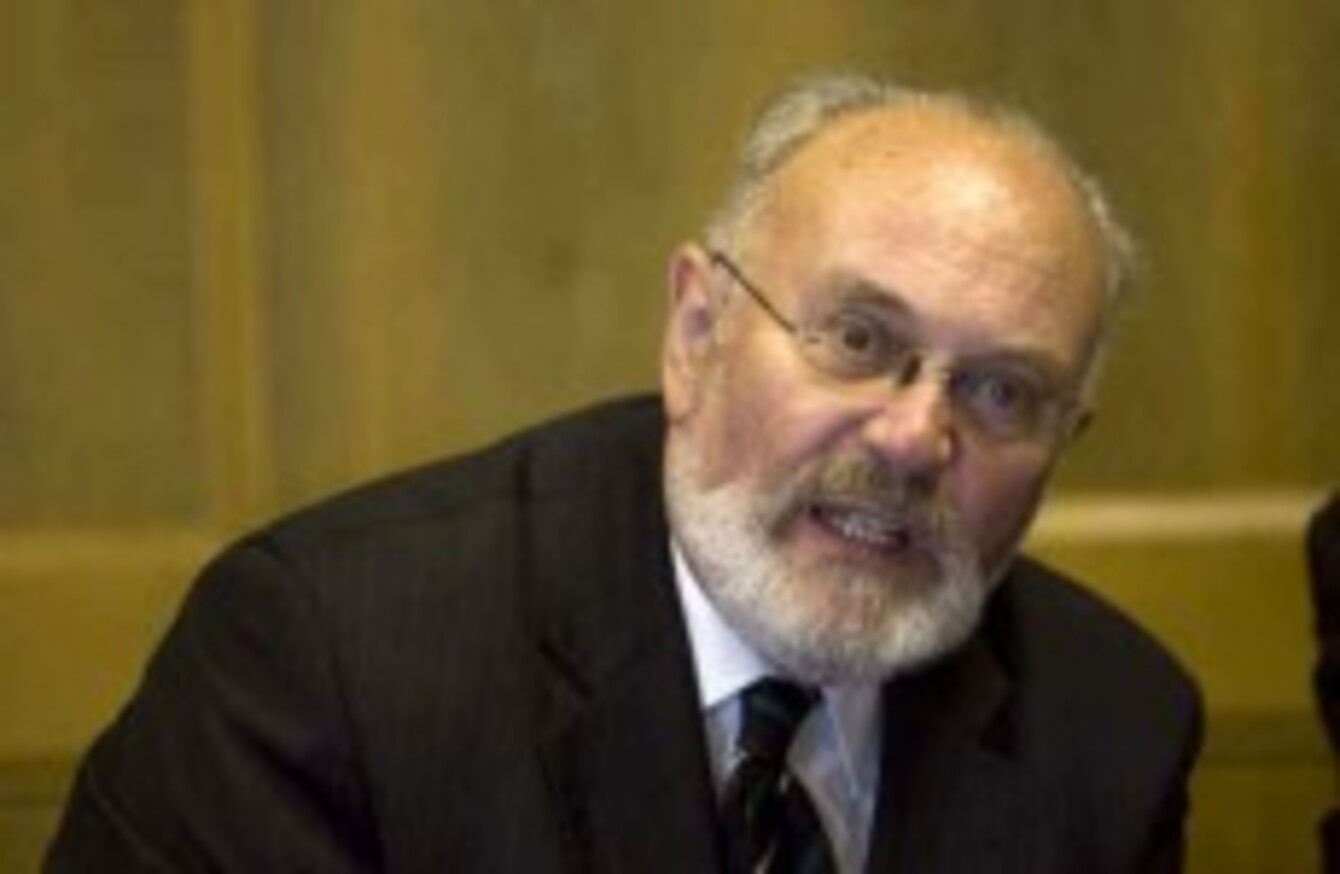 Image: Photocall Ireland
Image: Photocall Ireland
A FORMER MAYOR of Galway City Council has disputed the current Mayor's claim that her casting vote on a motion on Monday, denying presidential candidate David Norris the chance to speak at the meeting, was a 'misunderstanding'.
Michael Crowe says Hildegarde Naughton fully understood the exact nature of the council's vote, which was to decide whether Norris would be able to address the council's next meeting in September and seek its nomination to contest the election.
"Senator Norris wrote into the council with a request to appear before us and effect his case," Crowe said this morning.
"That was clearly outlined by Mayor Naughton herself at the outset. The mayor would have to do that, otherwise the council members would have no idea of what's being considered. She brought that to our attention and it was subsequently voted upon."
The 15-member council was tied at seven votes apiece on whether to allow Norris to speak, with the three Fianna Fáil and three Fine Gael members – including Naughton – voting against allowing the Senator address the meeting.
When the deadlock emerged, Naughton then exercised her casting vote as mayor to defeat the motion.
'Twice was on purpose'
"To be frank about it, one might say once was a mistake, twice was on purpose," Crowe asserted.
Regardless of what the mayor said after the vote – though I haven't heard every single comment – I can assure you that the mayor was fully aware – and had to be fully aware – of what she was voting on.
Crowe said he himself had voted against hearing Norris because he had "a difficulty with some of his past views and opinions on certain matters that have been expressed nationally and come to the fore again in recent weeks".
TheJournal.ie understands that regardless of whether Norris would ultimately have been given a chance to address the council, he would not have been able to secure its nomination for October's election.
The three Fine Gael councillors were set to exercise the party whip and vote against his nomination, while the five Labour members – who all voted in favour of allowing Norris to address them – were set to vote against him because Labour's own presidential candidate, Michael D Higgins, is from the city.
Naughton has said she will try to have the decision reversed, but Crowe said he understood a motion could not be put to the council within six months of the original.