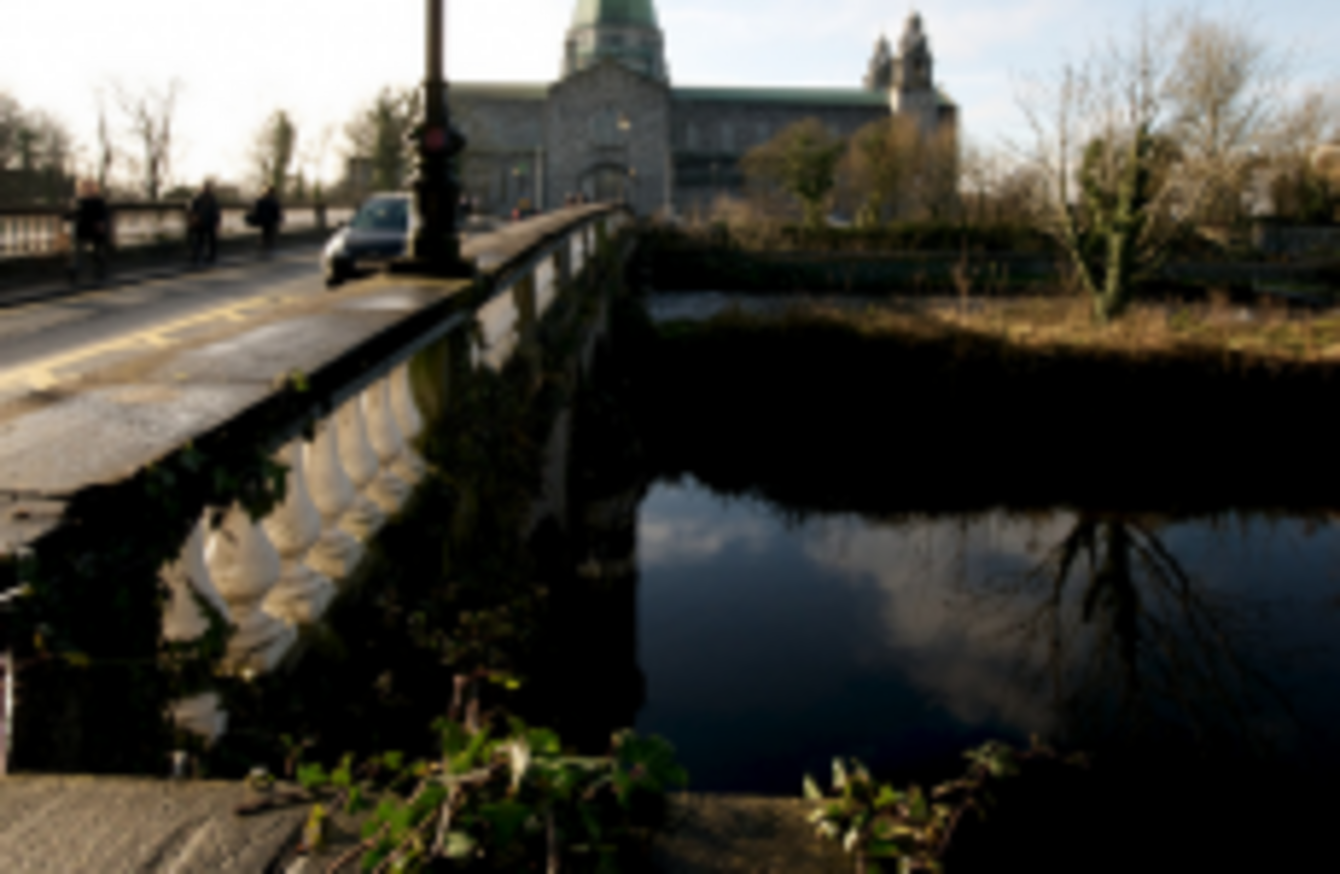 Weir Bridge, Galway
Image: Sean Ryan via Flickr/CreativeCommons
Weir Bridge, Galway
Image: Sean Ryan via Flickr/CreativeCommons
THE MAYOR OF Galway has called for netting to be put on the side of two bridges in Galway city to try and stop people from taking their own lives.
Mayor Padraig Conneely told TheJournal.ie that "anything that would be a deterant would be welcome".
He said that it is just a suggestion that he is putting out there and that he is looking for feedback from the City Council, the HSE and suicide awareness groups.
He said he has received no response yet but the Connacht Tribune reports today that the Council said it could be considered.
However, a spokesperson told the newspaper that a multi-agency approach would have to be taken.
The netting is being proposed for the side of O'Brien's Bridge and the Salmon Weir Bridge where a number of people have died.
Mayor Conneely said,
The suicide rates are there, the figures speak for themselves, their alarming and we have to try and do something. It might save somebody, if we save even one life than it would be worth it.
Helplines:
Samaritans 1850 60 90 90 or email jo@samaritans.org
Teen-Line Ireland 1800 833 634
Console 1800 201 890
Aware 1890 303 302
Pieta House 01 601 0000 or email mary@pieta.ie
Childline 1800 66 66 66