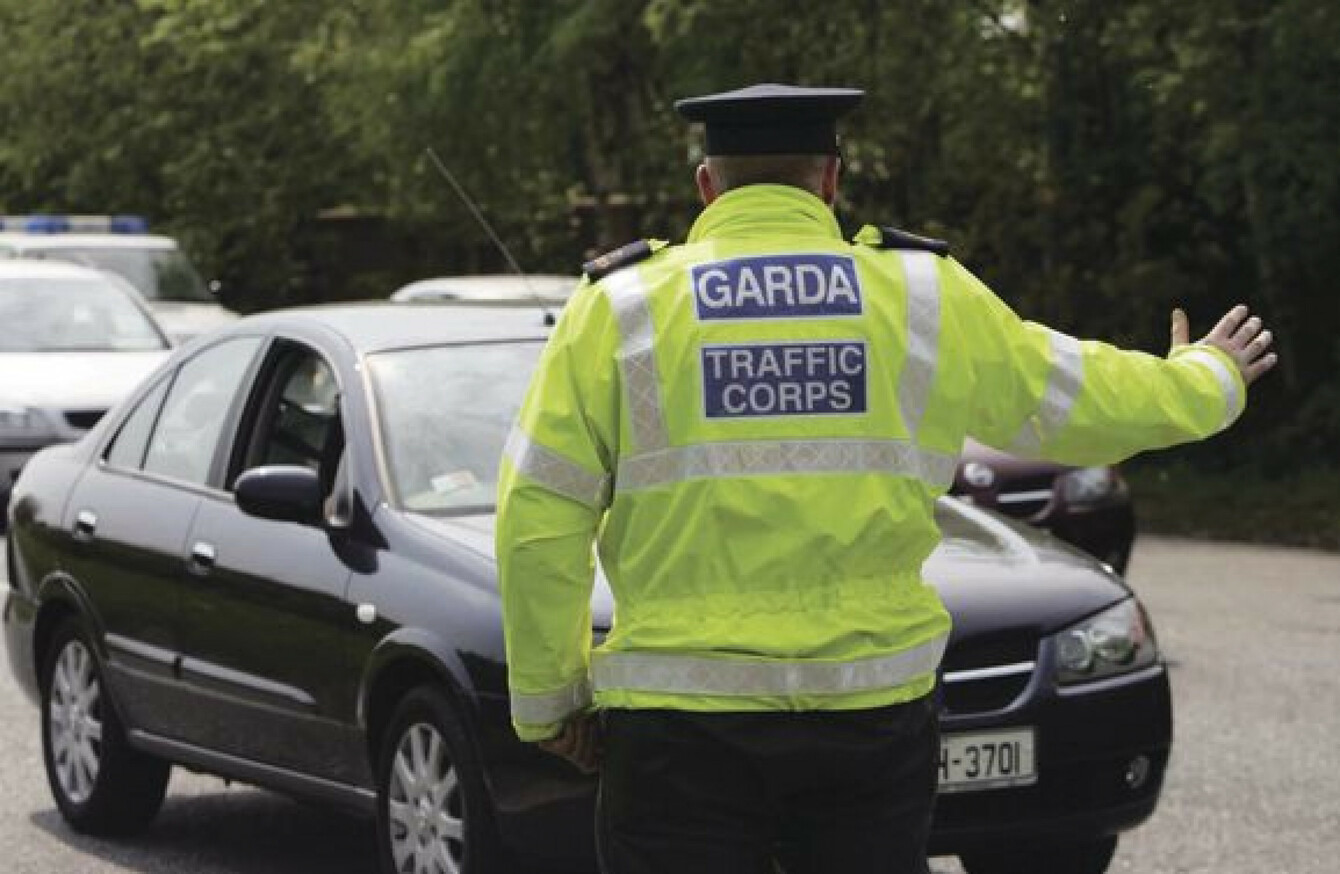 Image: Leon Farrell via RollingNews.ie
Image: Leon Farrell via RollingNews.ie
THE GOVERNMENT HAS said that someone should be held responsible and disciplinary action should be taken against gardaí involved in the breath test scandal, after it emerged that the number of false breath tests recorded by gardaí was much higher than previously outlined.
Earlier this year, senior gardaí announced that around 933,000 false breath tests had been recorded between 2011 and 2016. But yesterday it was revealed that another 500,000 had been identified between 2009 and 2016, as part of the findings of an internal report – that's a 71% gap between the real breath tests and the figure recorded on the garda Pulse system.
Speaking on RTÉ's Morning Ireland today, Minister for Communications and Climate Action Denis Naughten has said that "it's unbelievable" that over 1.4 million false breath tests were recorded.
"Those who are responsible for this need to be held accountable," he said. However he would not be drawn on exactly what should happen, saying that the government would wait for the outcome of an internal review before deciding what action would be taken.
We have to look at the evidence put before us. We can't just make claims without evidence.
He said that the outcome of two reports published yesterday – one into the recording of breath test figures and another into the Fixed Charge Penalty Notices – suggested that no criminal actions against those involved could be taken, but it did suggest that the gardaí's internal disciplinary procedures could be used.
"Somebody needs to be held accountable for this," Naughten said. "We're talking about 1.4 million [false tests]… this couldn't have happened by accident."
The breath test report identified a "combination of factors" that contributed to the inaccurate recording of test numbers, including recording issues, suspected breath test inflation, and the estimation of the numerical data in the Pulse checkpoint tab.
The internal report published yesterday also suggested that figures were recorded on the Pulse system that didn't need to have been, including the number of sober drivers tested.
Naughten said in response to this: "It's bizarre to think statistics like this were allowed to be collected, there's no need for that data to be held.
We need to have confidence in An Garda Síochána.
He added that there were members of the force doing their job to the best of their ability, and that these reports on garda malpractice didn't reflect well on those good members.
Garda Commissioner Noirin O'Sullivan said the reports "identify failures" in the force's systems, processes, oversight, supervision and management.
"These failures are completely unacceptable and all of us in An Garda Síochána must now take responsibility for ensuring this cannot happen again," the Commissioner said.
It is vital that An Garda Síochána continues to have the public's confidence and support in order to carry out our work.
Reaction
Taoiseach Leo Varadkar said he was alarmed by the figures revealed yesterday, but added that he had full confidence in Nóirín O'Sullivan as Garda Commissioner.
Fianna Fáil justice spokesperson Jim O'Callaghan said the revelations were "scandalous" and that if he was the Minister for Justice he would "bring a memo to Cabinet to say it's in the best interests of An Garda Síochána for there to be a change in the garda commissioner and for the garda commissioner to be removed".
Justice Minister Charlie Flanagan said he is "greatly disturbed" by the findings but despite that, the government has maintained its support for the Garda Commissioner.
Independent TD and Minister of State John Halligan said that confidence in the Gardaí was "eroding", but said that he has confidence in Nóirín O'Sullivan at this time. "Let's see what happens," he said, referring to pending reports into the various scandals.
Social Democrat co-leader Róisín Shortall said today that the government should bring in a team of experienced police officers skilled "in modern management techniques".
"There's a need for cultural reform within the gardaí," she said.