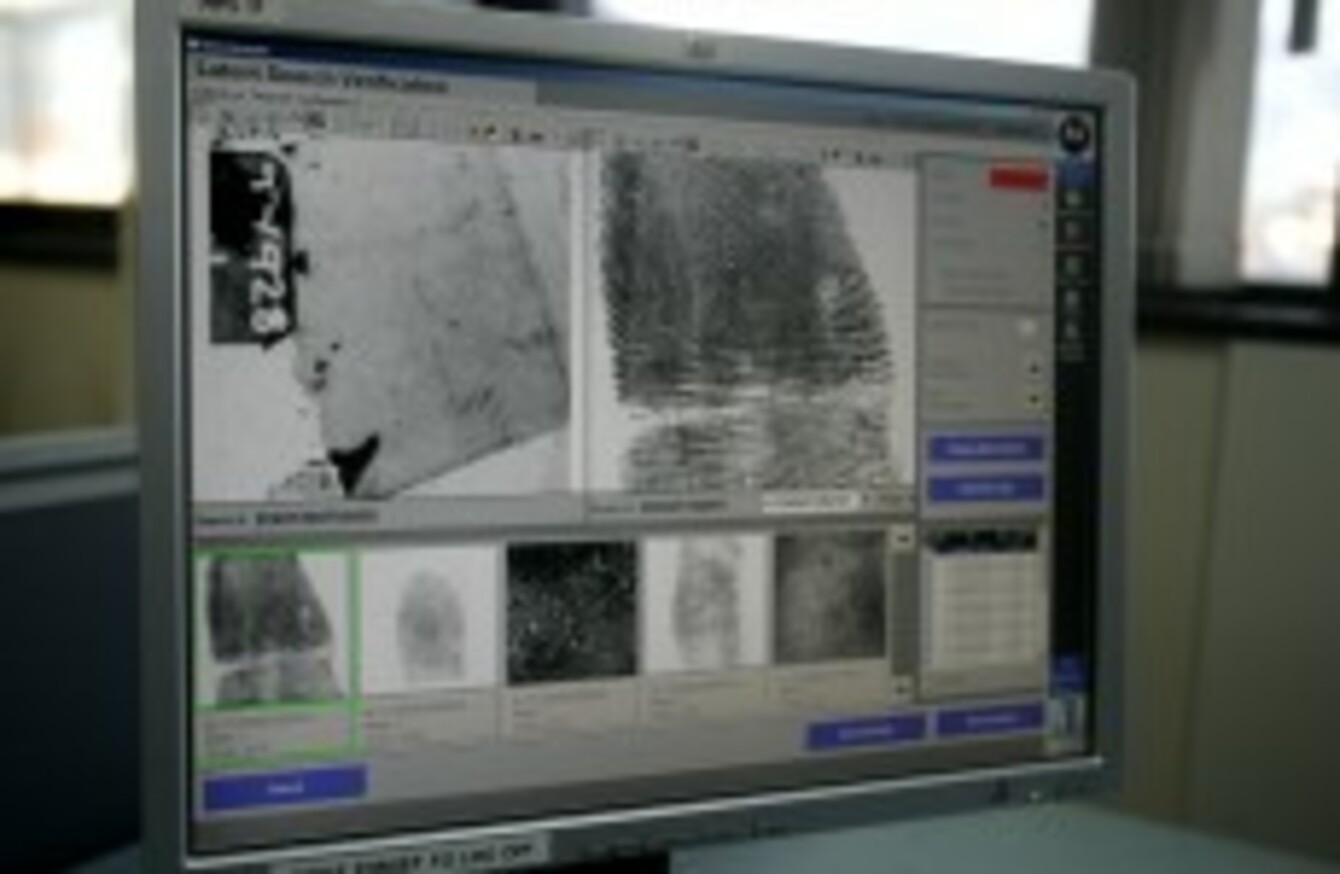 A computer running the new system when it was announced in 2007
Image: Eamonn Farrell/Photocall Ireland
A computer running the new system when it was announced in 2007
Image: Eamonn Farrell/Photocall Ireland
THE GARDA COMMISSIONER is to face questions over the roll-out of a new biometric fingerprinting system which cost €23million, after TDs and Senators raised concerns over an apparent delay.
Commissioner Martin Callinan will appear before the Oireachtas Public Accounts Committee tomorrow.
A report from the Comptroller and Auditor General shows that more than €23million has been spent on the automated biometric system, which was introduced to replace older methods under which officers primarily used wet ink.
Where it has been introduced the new system – which allows fingerprints to be immediately checked against a central database – has dramatically improved crime detection. However, one-third of prints are still taken using the ink method.
These then have to be scanned in before they can be checked.
"The new system is proven technology and the Report of the C&AG clearly shows that it has improved crime detection considerably. It is disheartening that it has not been fully rolled out," PAC chairman John McGuinness said.
"The Committee will be looking at the strategy that is being put in place to roll it out fully."
There have also been problems in implementing the new system at immigration services, where industrial relations issues relating to the move from gardaí to civilian staff have delayed the changeover.
Senior officials from the Department of Justice will also attend the committee meeting, which is scheduled for 10am tomorrow.