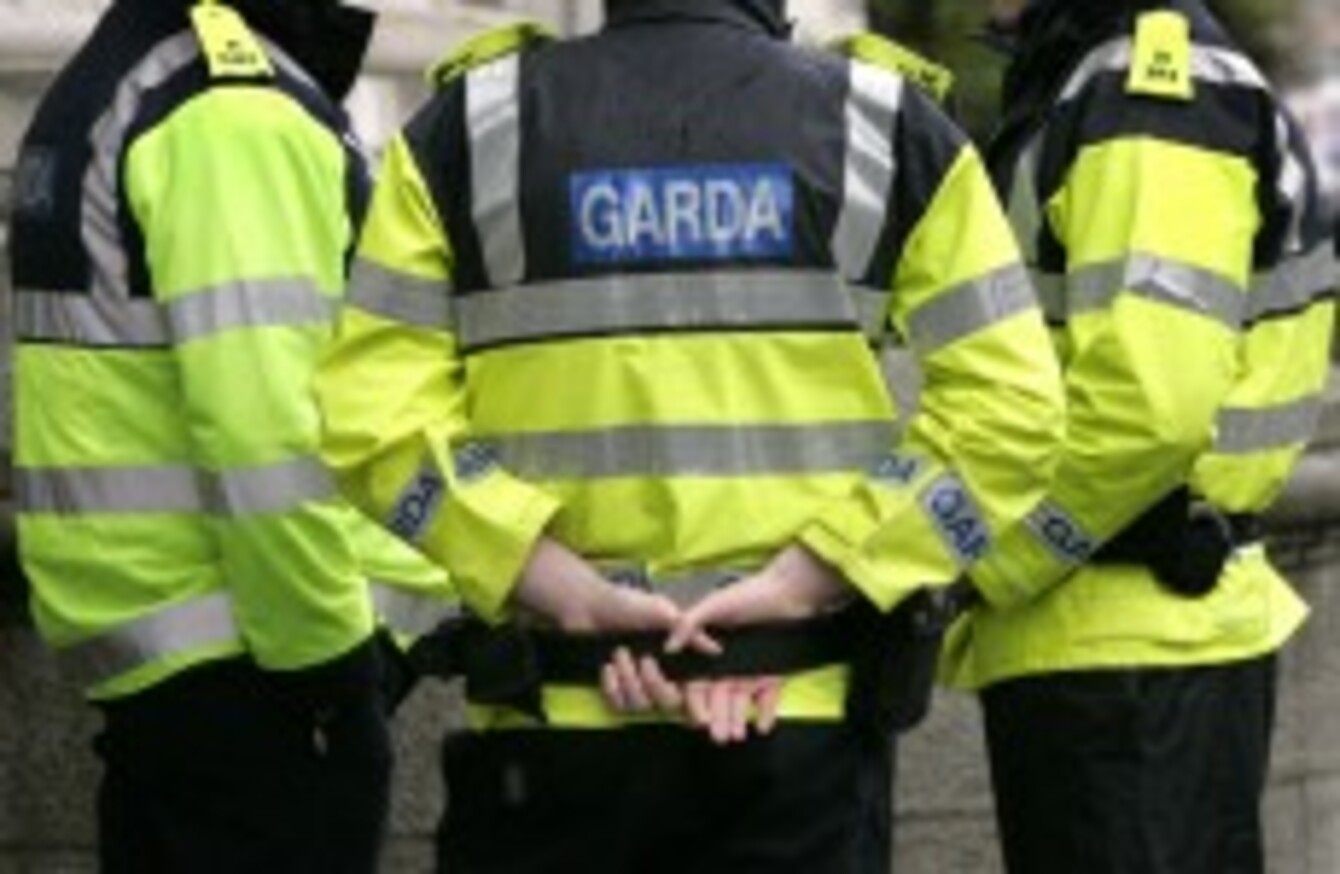 FILE
Image: Mark Stedman/Photocall Ireland
FILE
Image: Mark Stedman/Photocall Ireland
GARDAÍ COULD UNDERTAKE some form of industrial action if pay cuts are proposed, the president of the Garda Representative Association John Parker said today.
The GRA did not – despite some reports to the contrary – enter into negotiations for the Croke Park extension talks, Parker told TheJournal.ie. Rather, they attended a briefing meeting and then decided not to proceed with negotiations.
We have been through situations similar to this over a vast number of years. Our executive would have met and discussed some of the same issues over the years.
We know what's available to use.
Garda financial problems
Parker said that because the GRA meeting was rescheduled due to the tragic death of murdered Detective Garda Adrian Donohoe, they had time to receive feedback from gardaí around the country about their own financial issues.
Parker said that some gardaí have been experiencing negative equity and problems paying back loans or credit card bills, while anecodotal reports suggest that the garda Credit Unions have had to contact members who had defaulted.
He described how some gardaí under older roster agreements would sleep in stations to save money instead of making the journey home.
"Going on some of the matters that came into us, we know we will have the support of the vast majority of people," said Parker.
He noted that there are a lot of garda members willing to act unilaterally outside of the GRA and initiate industrial action if they feel it is needed, but the association is not encouraging break-offs to do this. "A break off won't solve anything," said Parker.
Parker said the GRA will stick to the Croke Park Agreement, and that they would have no problem with possible work practice changes, but they draw the line at anything pay-related. He noted that gardaí took pay cuts before the CPA, as the Government wanted the pay cuts up-front.
"If we are facing cuts then we have an industrial relations issue on board. We won't be sitting idling by," he said, describing how they could introduce work-to-rule type initiatives.
We make ourselves available plenty of times out-of-hours. We [do] a lot of tasks we are not expected to.
Gardaí are legally forbidden from undertaking industrial action but in times past have phoned in sick in large numbers over certain issues. Parker said that gardaí could turn off "the goodwill tap".
Station closures
Regarding station closures, Parker said that in the next year there may another 100 – 150 stations shut. This would mean that some of the stations the gardaí were moved into would themselves face closure.
Parker has also said he asked Minister for Justice Alan Shatter to "be factual and not misleading in his press statements", as figures released about freeing up garda manpower did not reflect the reality of how many gardaí were being freed up and for how many hours.
Parker said garda resources "are drained" and that manpower will approach crisis level in the near future. Even if a recruitment campaign is begun this year, and if training is sped up, he doesn't believe it will begin to solve manpower problems, and could lead to "serious deficiencies".
Gardaí who do not have a station spend time patroling and also hold clinics in community centres or similar, which Parker acknowledged can "put extra travel and inconvenience on people, especially elderly people".
According to Parker, gardaí do have the facility to have the keys to stations, so if they are passing an area and dealing with a car accident for example, there is a facility there to access the station.