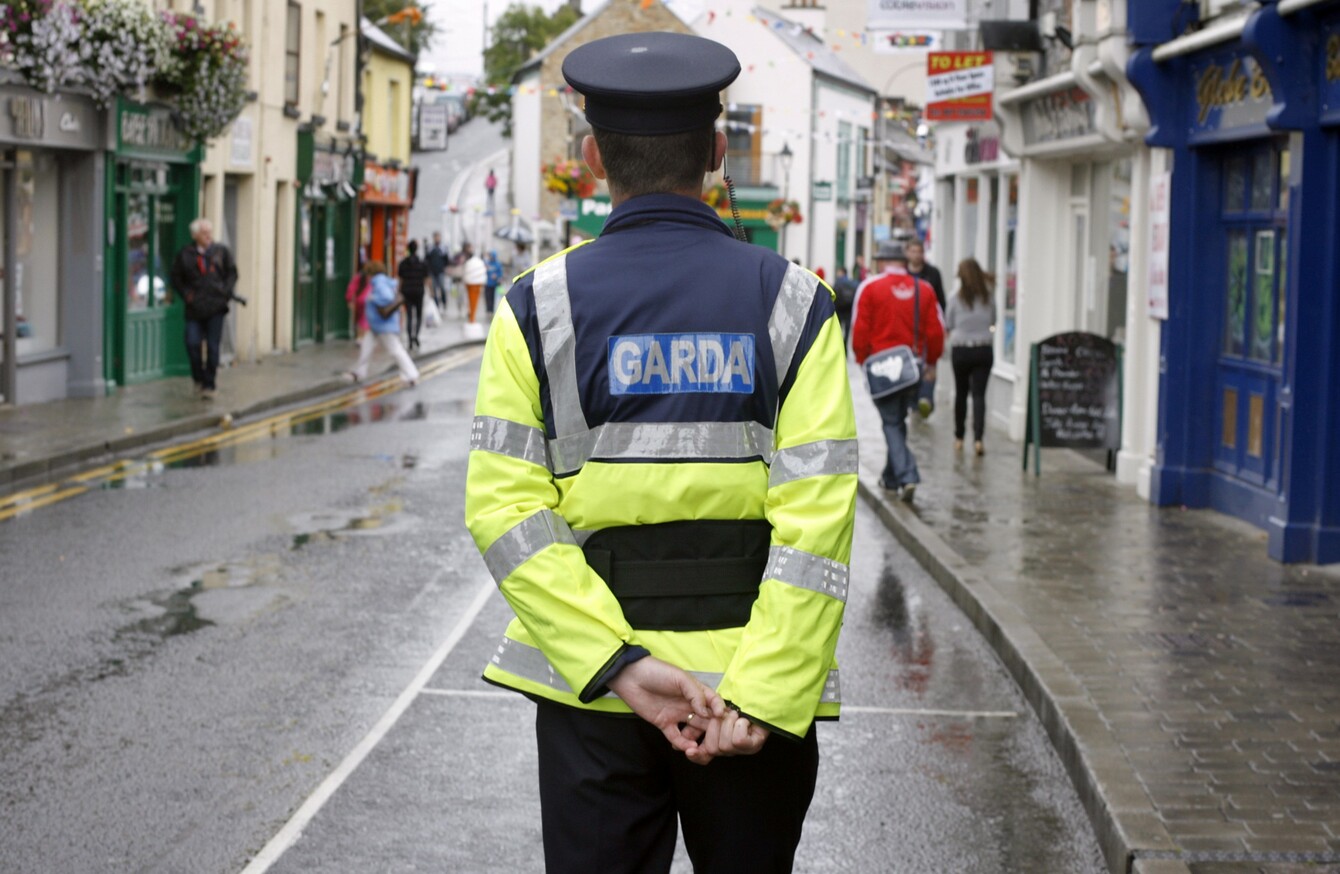 Image: Mark Stedman/Photocall Ireland
Image: Mark Stedman/Photocall Ireland
AS THE LABOUR Court assesses submissions made by the Garda Representative Association (GRA) last night, members of the force are fuming about the events of the last 48 hours.
Following a meeting of the association's central executive committee last night, the GRA confirmed it had agreed it would ballot members on any non-binding recommendations made by the Labour Court.
However, it said the four strike days planned this month would still go ahead – unless the negotiating team sees "substantial and significant progress towards real and tangible increases in pay".
In a surprising development last night after the announcement, probationer gardaí with over a year's service noticed some irregularities on their payslips. They showed possible deductions of between €220 and €800. It appears they are now being asked to pay back the salary increment they received after they reached a year's service, because garda pay was supposed to be frozen from July.
These members of the force are expected to be available for work on Friday as they are still in the probationary period of their service.
'I won't be available'
Gardaí of various ranks have also expressed disappointment in the direction given by the Garda Commissioner this week, for all members of the force to report for duty on Friday.
In a letter issued to all gardaí, Nóirín O'Sullivan acknowledged members of the force had given selflessly to protect the public and the State. However, she said she believes the proposed course of action "may irreparably compromise our authority to police the State".
She reminded members of their obligation to perform their duties and said all leave and rest days were also being cancelled. The move is one many of her staff resent – particularly those who were not already scheduled to work on the  strike day.
O'Sullivan ordered all superintendents to start directly contacting gardaí, sergeants and inspectors to ask them whether they would be showing up for work on Friday and to note their names and responses.
"I'm on rest days and have been asked my intention to work. I'm undecided pending the outcome of talks, but I would be fairly certain that I will not be following the direction to work, I won't be available," one middle-ranking garda told TheJournal.ie.
Representatives from the AGSI – negotiating on behalf of sergeants and inspectors – are due to appear in the Labour Court at 10am.
'Disillusioned'
It has caused particular problems for couples who both work for An Garda Síochána and have children.
"There's one lad who works on an opposite unit to his wife and they alternate childminding. Both are from down the country and have no family support here," one garda representative explained. They are both likely to defy the Commissioner's order, he said, but "if it gets dirty they may get cold feet and go in".
"One member was called at home last night by his superintendent. He was due to be on a rest day on Friday and the superintendent told him he was now directing him to work at 7am. The member told him he had to collect a relative from hospital and also has kids to mind that morning so couldn't commit," another local representative said.
He was told it would be noted, but he could be open to disciplinary procedures if he failed to report for duty. This member didn't want to withdraw labour for all the right reasons before this. Now he's completely disillusioned – not only with the government, but also with his Commisioner.
#Open journalism No news is bad news Support The Journal

Your contributions will help us continue to deliver the stories that are important to you

Support us now
Even members of the force who were due on annual leave were contacted and told to come in.
"I'm supposed to head off on holidays Friday and I've been directed to come in at 7am", a garda told TheJournal.ie.
"I think it's very disingenuous of the Commissioner to take this action. She had a great opportunity to come out and support her members."
Another garda was contacted while he was already on holiday with his family and told he would have to report for duty on Friday.
"Umpteen members up and down the country are the same. The Commissioner had five weeks to organise this – what does she expect in fairness?," he said.
"Regardless of the outcome we won't forget. She will forevermore be known as the Commissioner who crossed the line. If anything the last 24 hours has galvanised the organisation."