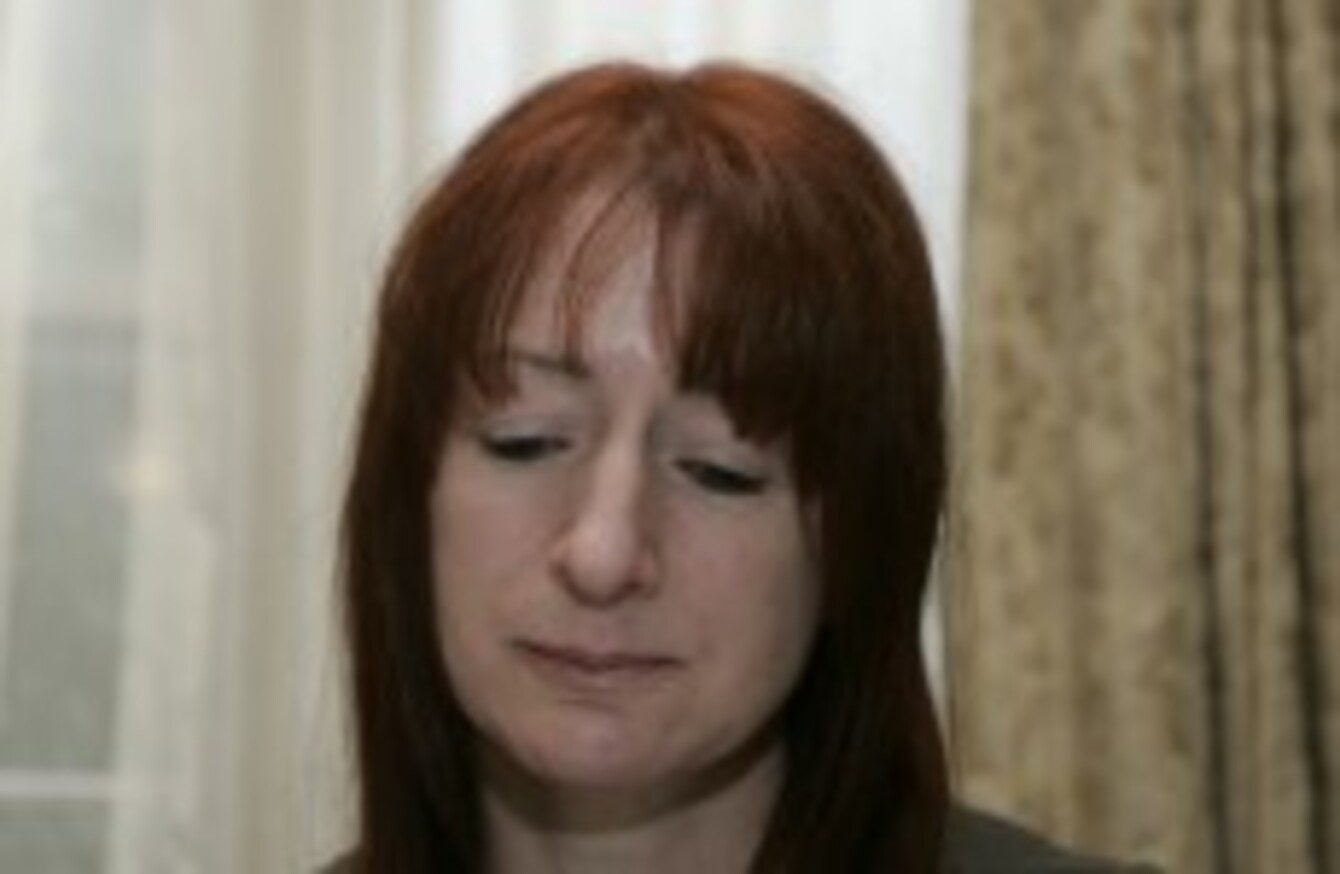 Clare Daly
Image: Photocall Ireland
Clare Daly
Image: Photocall Ireland
CLAIMS THAT GARDAÍ involved in the arrest of Clare Daly for alleged drink-driving two years ago are not cooperating with an ombudsman investigation have been rejected today.
Independent TD Mick Wallace told the Dáil yesterday that the Garda Ombudsman Commission (GSOC) had told Daly's solicitor that gardaí directly involved in her arrest had declined to provide their accounts or cooperate with the investigation.
Wallace claimed the letter stated that GSOC had failed to get the cooperation of gardaí in the releasing documentation related to the arrest.
Daly was pulled over by gardaí for a wrong turn and arrested after a breathaliser failed to register a reading on 28 January 2013. Details of the arrest were subsequently leaked to media. She was subsequently cleared and later complained to GSOC and the Data Protection Commissioner.
GSOC has confirmed the authenticity of the letter Wallace read into the Dáil record yesterday.
The garda watchdog said the letter was sent "sometime ago" but declined to confirm exactly when it was sent. Daly and Wallace did not respond to requests for comments today.
Documents seen by TheJournal.ie indicate that the two gardaí who arrested Daly have cooperated with the inquiry. It's also understood that several other gardaí based in Kilmainham, who were asked to give evidence, also cooperated.
The contents of the GSOC letter are disputed by the Garda Representative Association (GRA), which represents rank-and-file gardaí.
'Perception of non-cooperation'
GRA spokesperson Damien McCarthy said that its members fully cooperated with every aspect of the investigation and hit out what he said was another example of TDs abusing Dáil privilege.
He said he was not aware of the letter until Wallace's claims in the Dáil.
We have a perception out there again that we're failing to cooperate with inquiries and I'm rejecting that. The people I represent fully cooperated with the investigation at all times.
McCarthy said the issue is having a damaging effect on the gardaí he represents and the GRA.
He said that the GRA, through its solicitors, has been writing to GSOC on an almost monthly basis since the investigation was established in early 2013 to obtain an update, but has not received a satisfactory response.
It's understood that the investigation file is with the Ombudsman Commission for review. A GSOC spokesperson told us: "The investigation is ongoing and is expected to be concluded within the next few months."
Taoiseach Enda Kenny pledged to raise Wallace's claims with Justice Minister Frances Fitzgerald. However, Fitzgerald said today that GSOC had told her "consistently" in recent months that "they're happy with the level of cooperation they're getting".
"I need to get details of that GSOC letter and precisely when it was written. My understanding is that there is ongoing cooperation between the gardaí and GSOC," she told reporters.