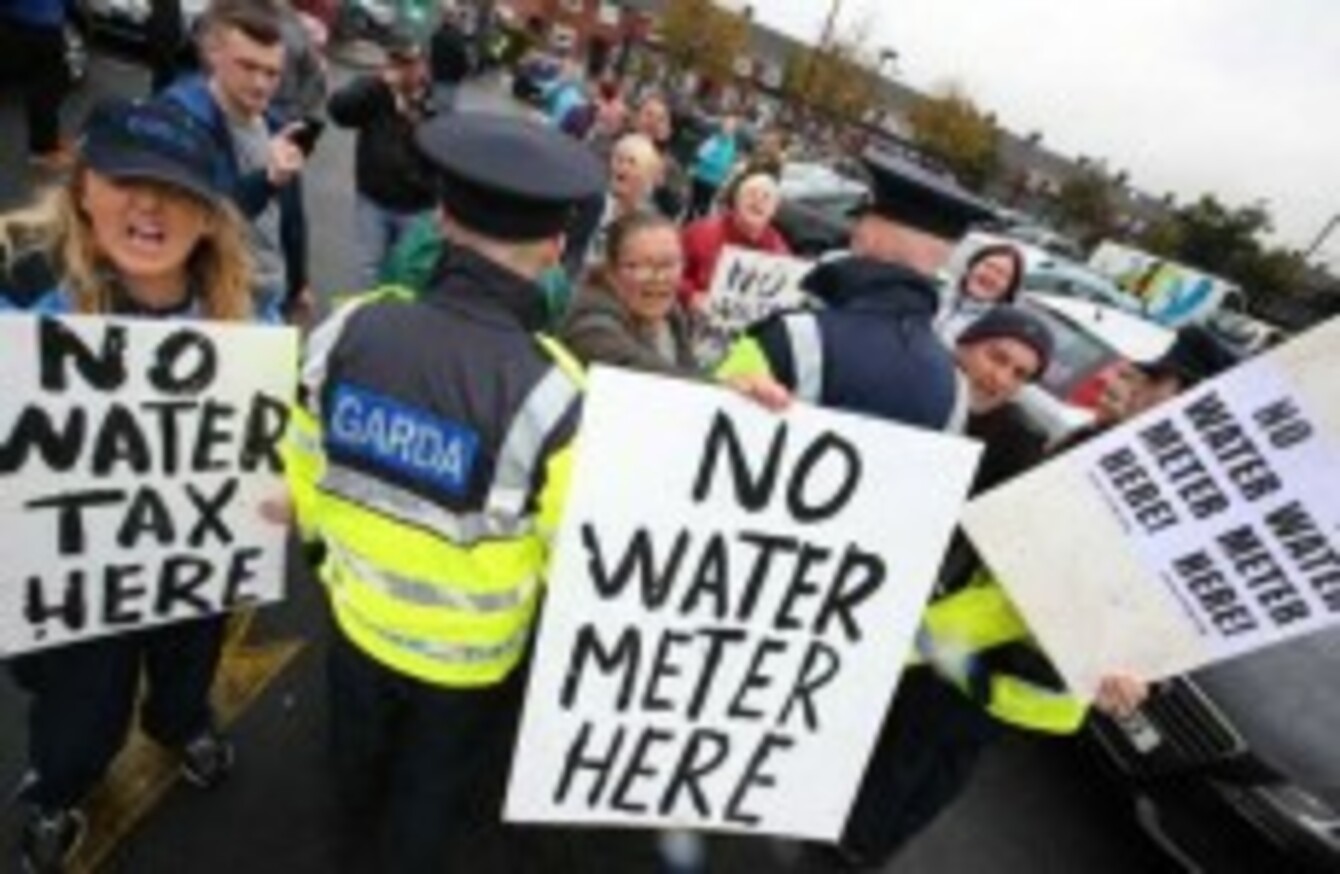 Image: Mark Stedman/Photocall
Image: Mark Stedman/Photocall
THE ASSOCIATION REPRESENTING rank-and-file gardaí has expressed concerns over the danger being posed by water protesters.
In a statement, President of the Garda Representative Association (GRA) Dermot O'Brien says, "In several cases, our members have been subjected to threats to their personal safety and property both directly and online.
Rank-and-file gardaí do not make laws, and are required to pay the charges themselves. Members work with peaceful protesters, but this darker element is to be condemned by the public, media and our political leaders.
In the statement O'Brien goes on to say that the organisation's members had seen a steady increase in the number of attacks and that "the uniform no longer offers the protection of our democratic society".
Garda management has been asked by the group to increase the resources available to protect member's individual safety.
Off duty 
O'Brien also goes on to say that garda remain in danger "even when they are off duty" and that this is an "unacceptable occupational hazard".
The number of assaults on garda is stated to be at around three a day – a fact which is said to be "in danger of being seen as an occupational hazard".
Confrontation
Confrontation between water protesters and gardaí has been a major focus of local action taken in opposition to the installation of the meters.
On Tuesday, the High Court imposed an injunction enforcing a 20 metre exclusion zone around water-meter installers – after a request was put in by GMC Sierra.
Speaking this morning, Anti-Austerity Alliance TD Paul Murphy stated that he would be willing to break the injunction.