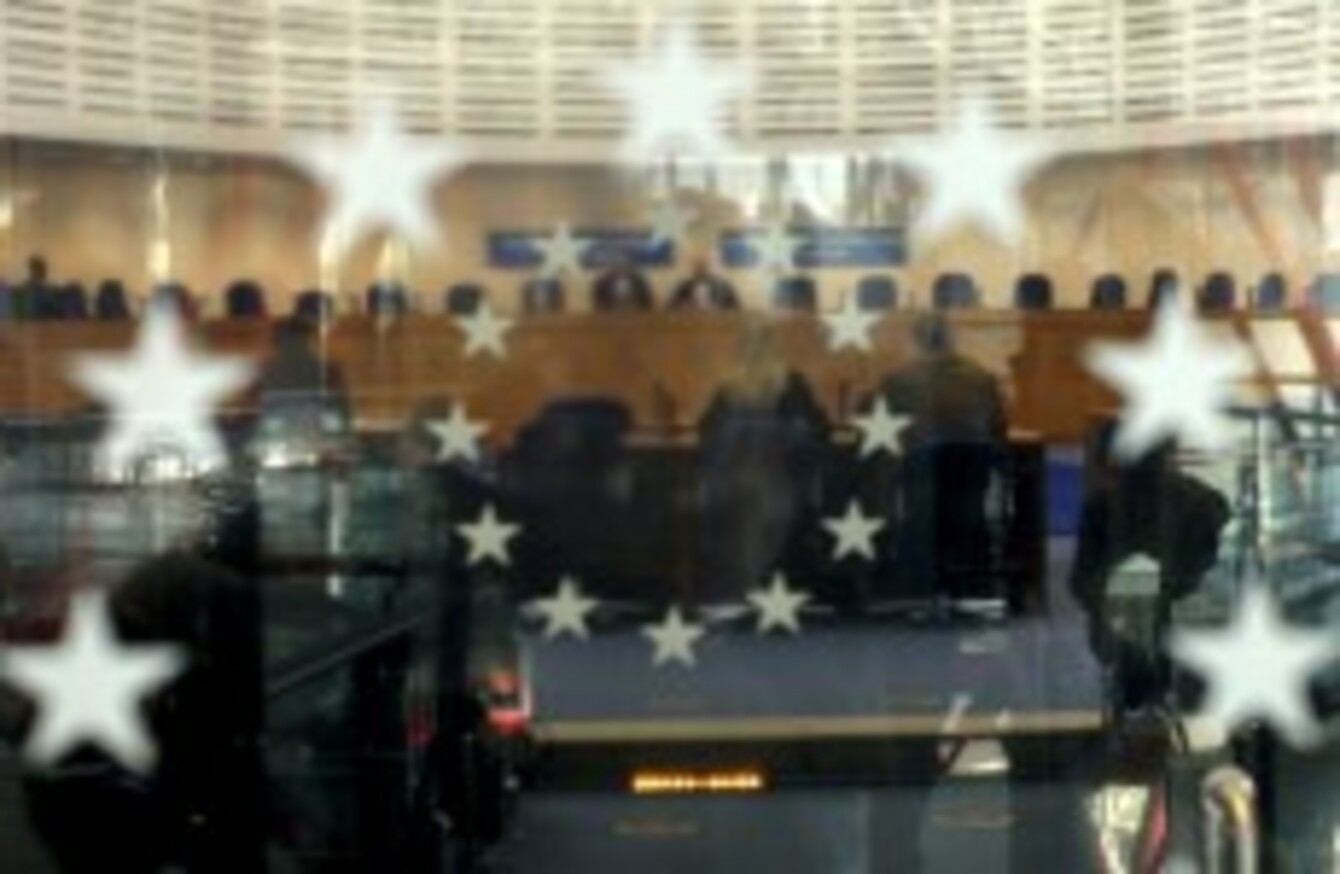 The European Court of Human Rights in Strasbourg, France.
Image: Christian Lutz/AP/Press Association Images
The European Court of Human Rights in Strasbourg, France.
Image: Christian Lutz/AP/Press Association Images
THE EUROPEAN COURT of Human Rights today ruled that a Finnish transsexual woman did not have her human rights violated by having to change her marital status in order to be legally recognised as a female.
The case revolved around Heli Hämäläinen, who was born a male in 1963, and married a woman in 1996. The couple had a child in 2002, and in 2006 Ms Hämäläinen changed her first name to reflect her new self-identification.
Three years later, she underwent male-to-female gender reassignment surgery, but was prevented by Finnish law from changing her gender to female in official documents.
Same-sex marriage is not legal in Finland, though same-sex civil unions are.
Finnish courts, therefore, told Hämäläinen that the only way she could be legally recognised as female was to either adjust her marital status to civil union, or divorce her wife.
A divorce would have violated the couple's religious beliefs, they argued, while civil partnership would not have offered the same level of security to them and their child, as marriage did.
After six years, and a series of rejected appeals at a national level, and in the European Court of Human Rights, the ECtHR's 17-person Grand Chamber issued its final ruling today.
The Strasbourg court found that Finland had not violated Hämäläinen's human rights by making recognition of her gender contingent on her marital status.
The Court found that it was not disproportionate to require the conversion of a marriage into a registered partnership as a precondition to legal recognition of an acquired gender as that was a genuine option which provided legal protection for same-sex couples that was almost identical to that of marriage.
Their decision cannot be appealed.
Hämäläinen was defiant this evening in her reaction to the decision.
I will stay married after this judgement. There is nothing on earth that will get us separated.
She also criticised the judgement as "hypocritical."
The court could stop calling me a she or her, because the effective outcome of its decision is the prevention of gender recognition.
Scroll down to read the court's ruling, or if you're on a mobile app, CLICK HERE to view it.
http://cdn.thejournal.ie/media/2014/07/grand-chamber-judgment-hamalainen-v-finland-transsexuals-official-recognition-of-new-gender.pdf