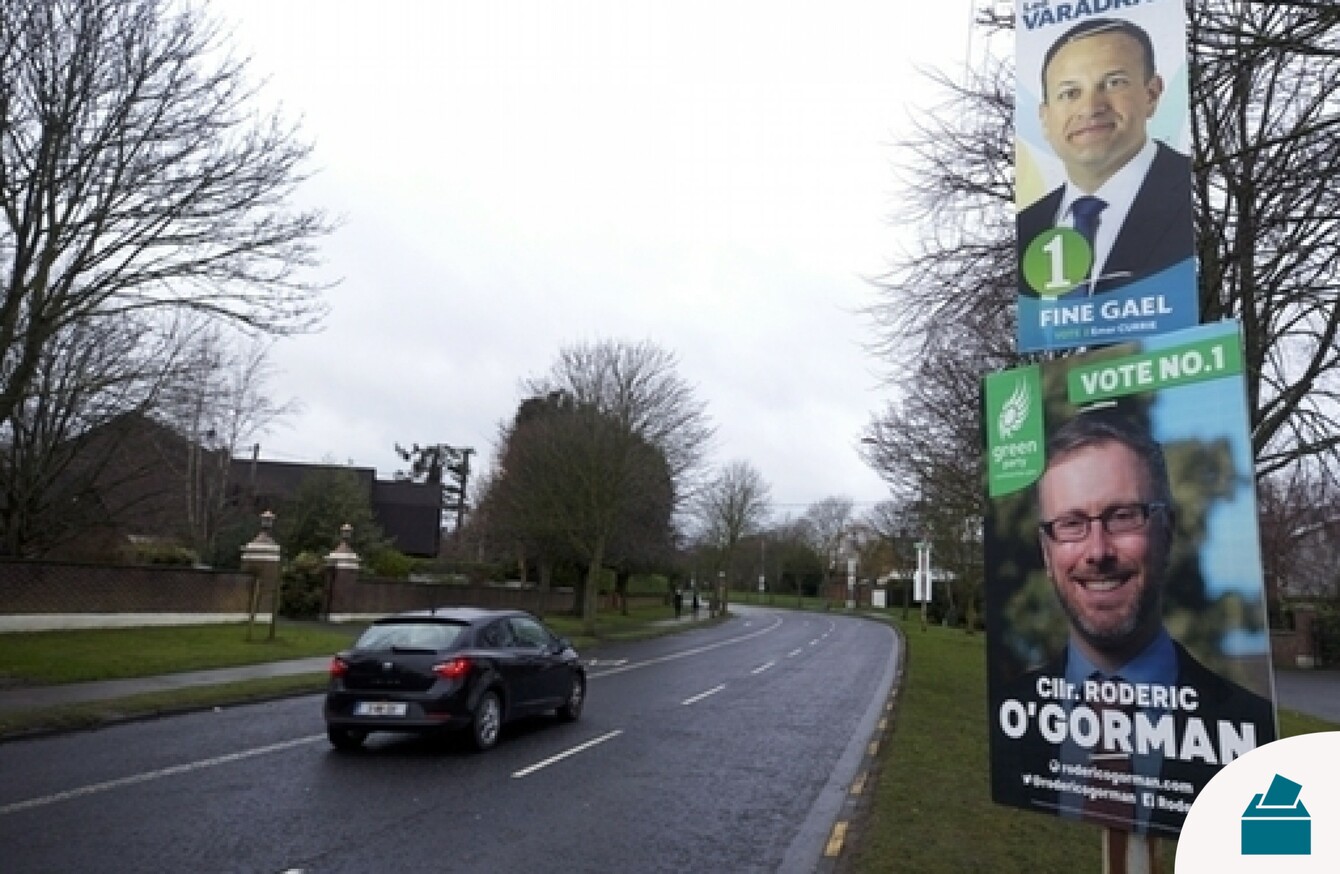 Image: Damien Eagers
Image: Damien Eagers
Updated Jan 15th 2020, 6:00 PM
TODAY IS THE first full day of campaigning in the general election, with political parties kicking off day one on the campaign trail with campaign launches. 
The Green Party launched their campaign at the Royal Society of Antiquaries Ireland in Dublin today.
The Green Party deputy leader Catherine Martin reacted to reports that government minister John Paul Phelan described some in the party as "nutters". Martin said today that it is not the type of language that should be used in any campaign.
Over the weekend, it was reported that Phelan described some of the Green Party members as "nutters" during a speech in Carlow-Kilkenny where he attended the Irish Farmers' Association dinner on Saturday.
Party leader Eamon Ryan said he was "not worried one bit" that such remarks would have an adverse affect on those thinking of voting Green, adding that he believed it was an "off the cuff" remark and not deliberate.
He added that anyone who sees the green agenda that way "is very out of date". 
"This is the issue of our time," he said.  
The party is running candidates in every constituency in the country, with Martin stating that she does not believe that they will only pick up votes in Dublin, but also rural areas like Galway. 
While the Green Party were in Dublin, Taoiseach Leo Varadkar was in Monaghan at a forklift company Combilift, a big employer in the area that has been visited by numerous  politicians and media outlets over the last few years due its location near the border.
Varadkar wasn't alone either having being joined by frontbench ministers Simon Coveney, Paschal Donohoe, Heather Humphreys, as well as Minister for European Affairs Helen McEntee. 
Unsurprisingly, Fine Gael was using the occasion to focus on Brexit, calling Coveney and McEntee a "winning team" and insisting Brexit was "at half time". 
Varadkar said Fianna Fáil cannot be trusted with Brexit. 
"Thankfully Fianna Fail has not got much influence in Europe and, as a result, that Withdrawal Agreement will pass through the European Parliament," he added.
"As part of our new relationship with the UK, we want to make sure that we rebuild and reimagine our relationship with our nearest neighbour."
Fianna Fáil kept it closer to home by hosting their opening press conference of the campaign at their election headquarters in Cumberland Street.
Party leader Micheál Martin, along with deputy leader and director of elections Dara Calleary, told reporters today that Fianna Fáil will be concentrating on health and housing in the next couple of weeks. 
Martin spoke out against the Taoiseach and his remarks in relation to the canal tent incident yesterday, but he also outlined the party's priorities. 
Fianna Fáil are hoping she'll be elected to the Dáil this time around after falling some 40 votes short last time out. 
"Fine Gael's claim that it couldn't do anything about these problems because of the focus on the economy, there are many thing that don't stand up with this argument, including the fact that many of these problems, such as record waiting lists, stem directly from Fine Gael decisions," said Martin.
While Fine Gael are keen to push their Brexit record during the campaign trail, Martin said the criticism from Fine Gael towards his party over Brexit were "silly attacks".
"It's generally accepted by the Irish people, and in Europe by the way, that there was a national consensus in the Irish political system on the Brexit issue.
"Michel Barnier has said to us they appreciated the fact we gave our government pace to negotiate and a consistency of message from Ireland from all the political parties on the Brexit issue.
"So, then, to turn around to say; 'you're not trustworthy on Brexit' is just being silly and people don't buy that," he said. 
Labour started their campaign at the Glass Bottle site in Ringsend in Dublin where the focus will be on housing
Party leader Brendan Howlin , joined by senator and former TD for the area Kevin Humphreys, said they will highlight the failure to build homes on the site. 
Howlin said the Labour Party will seek to tackle wasteful government spending if they are elected.
With reporting by Christina Finn and PA.