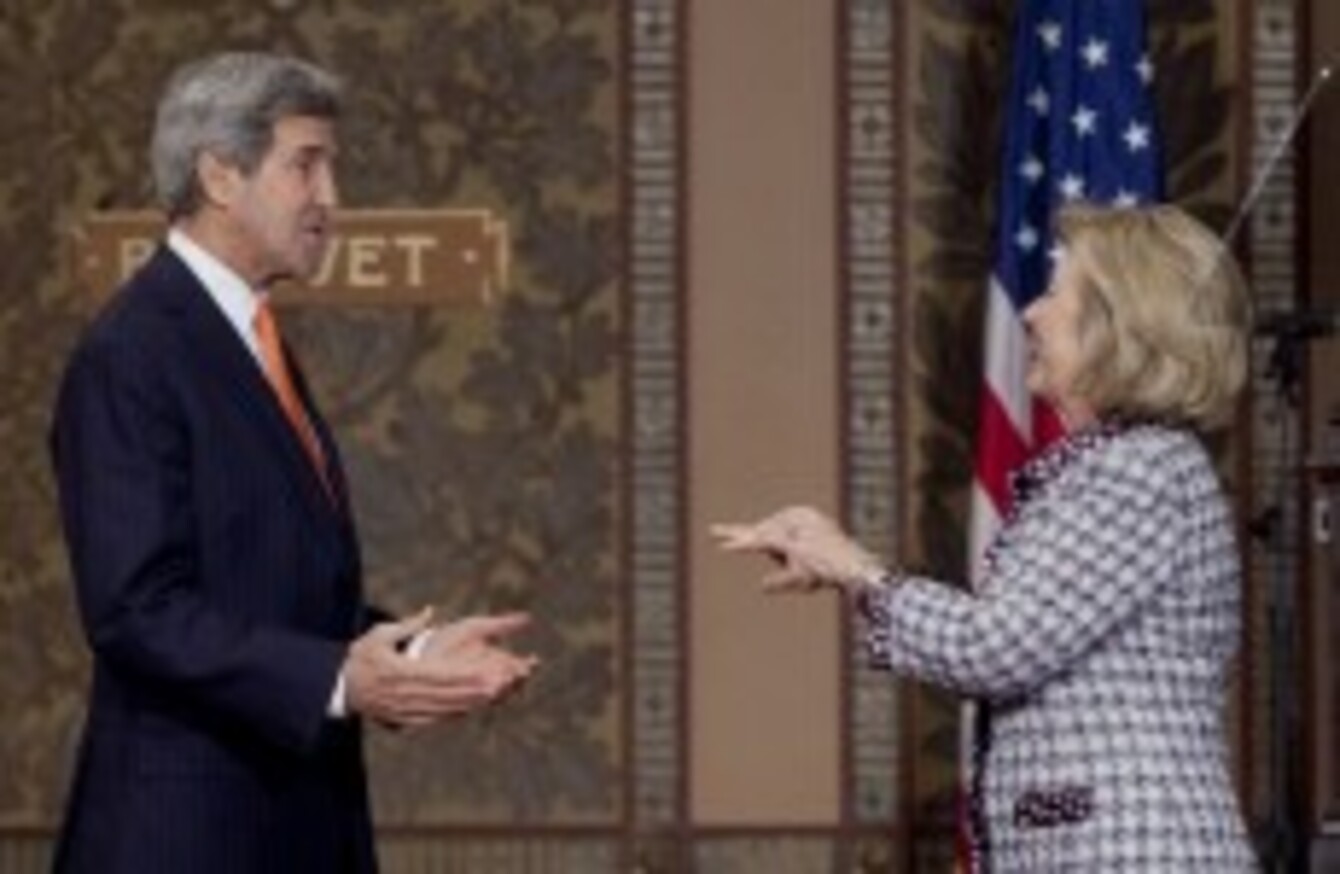 Kerry and Clinton speak. Quietly.
Image: AP/Press Association Images
Kerry and Clinton speak. Quietly.
Image: AP/Press Association Images
GERMAN INTELLIGENCE LISTENED to at least one phone call of US Secretary of State John Kerry, Der Spiegel reports.
The German paper announced today that tomorrow's edition will outline how German secret service BND intercepted a 2013 phone call by Kerry "by accident".
Kerry was discussing Middle East tensions by satellite, the paper says.
Relations between Germany and the US have been deeply strained by revelations from fugitive US intelligence agent Edward Snowden last year that Washington had conducted intensive spying operations in Germany, including eavesdropping on Chancellor Angela Merkel's mobile phone.
The issue erupted again last month when two alleged German double agents working for US intelligence were unmasked.
The revelation comes days after German public broadcaster ARD and Munich daily Sueddeutsche Zeitung revealed that Kerry's predecessor Hilary Clinton had been spied on.
A spokesman for the U.S. embassy in Berlin and the State Department in Washington declined to comment on the latest reports.
In its report today, Der Spiegel also cited a confidential 2009 BND document listing fellow NATO member Turkey as a target for German intelligence gathering.
The Germany intelligence agency didn't immediately respond to a request for comment.
Contains reporting from AP and AFP.