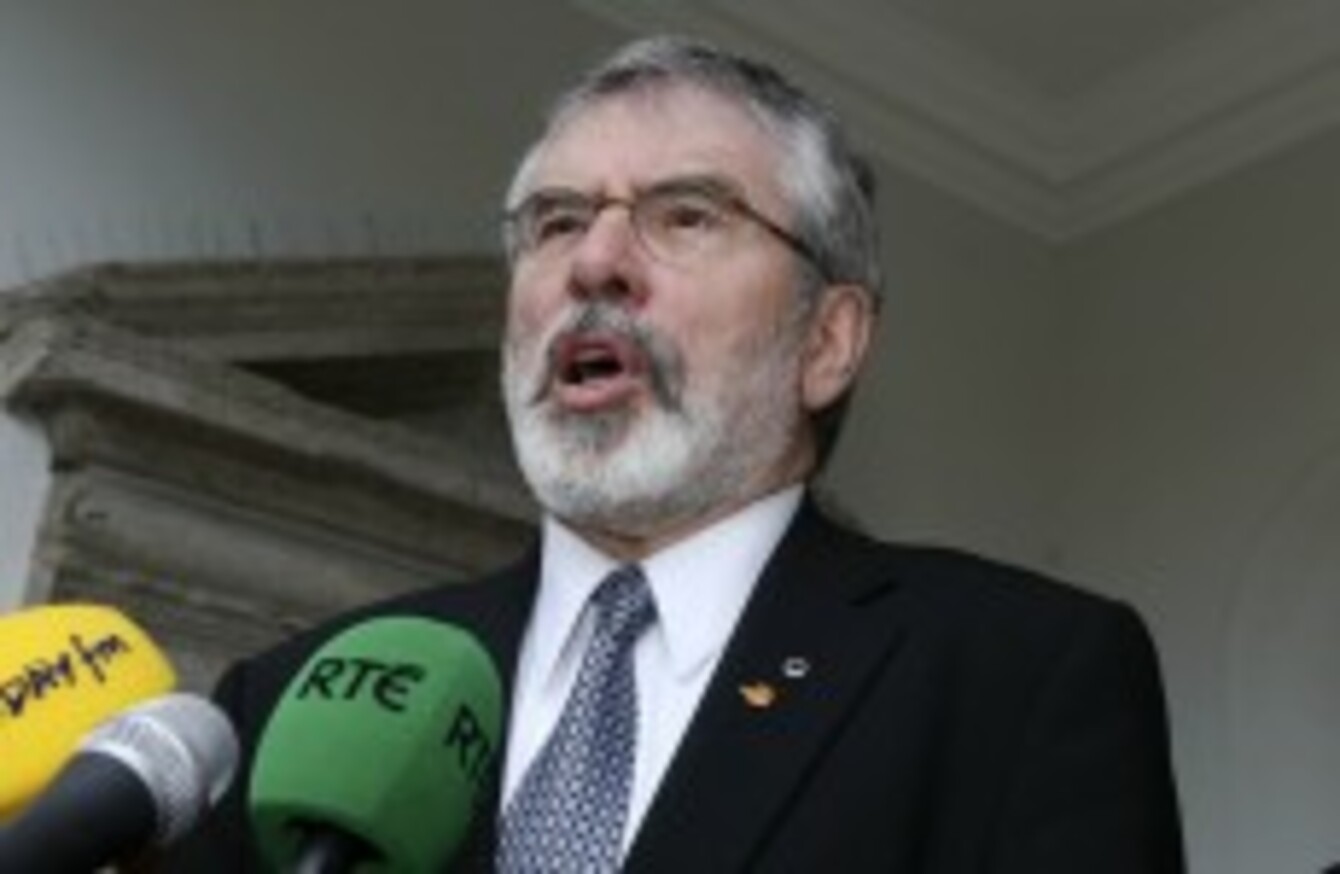 Gerry Adams and Aengus O'Snodaigh of Sinn Féin speaking to the media today.
Image: Photocall Ireland
Gerry Adams and Aengus O'Snodaigh of Sinn Féin speaking to the media today.
Image: Photocall Ireland
SINN FÉIN PRESIDENT Gerry Adams has said his office is currently dealing with a number of complaints from people who say they made allegations about garda wrongdoing that weren't properly followed up.
His comments come amid growing controversy surrounding the Government's handling of claims of malpractice within the force. This morning, Justice Minister Alan Shatter has been briefing his Cabinet colleagues on details of his department's correspondence with whistleblower Maurice McCabe.
Speaking to reporters at Leinster House today, Gerry Adams said his office had received complaints from people "who say that they have made allegations over some time, that they have the proof that they did this, and that it wasn't dealt with properly".
"Now I can't pass judgement on that — I haven't even read the reports myself ," Adams said, before noting that other party offices had received similar complaints.
The Sinn Féin leader said he wasn't surprised that "people who have had a bad experience are now coming forward".
Adams also called on Enda Kenny to make a statement to the Dáil on claims of garda malpractice which were handed into the Taoiseach's department last week by Fianna Fáil leader Michéal Martin.
The two main opposition parties have called for an independent commission of inquiry to be established to look into the contents of the dossier, which were described by Taoiseach Enda Kenny as containing "extremely serious allegations of garda misconduct".
Adams said:
"What is pertinent is that the Taoiseach has this file — he has this dossier for some time now. He should come in and give the Government position to the Dáil."
It's been claimed Shatter knew about the contents of the dossier two years ago.
The Justice Minister Shatter is expected to give his account of events to the Dáil as early as today.
However, Adams said the Taoiseach should explain what the Government was doing to address the allegations — and repeated his call for an independent probe to be announced.