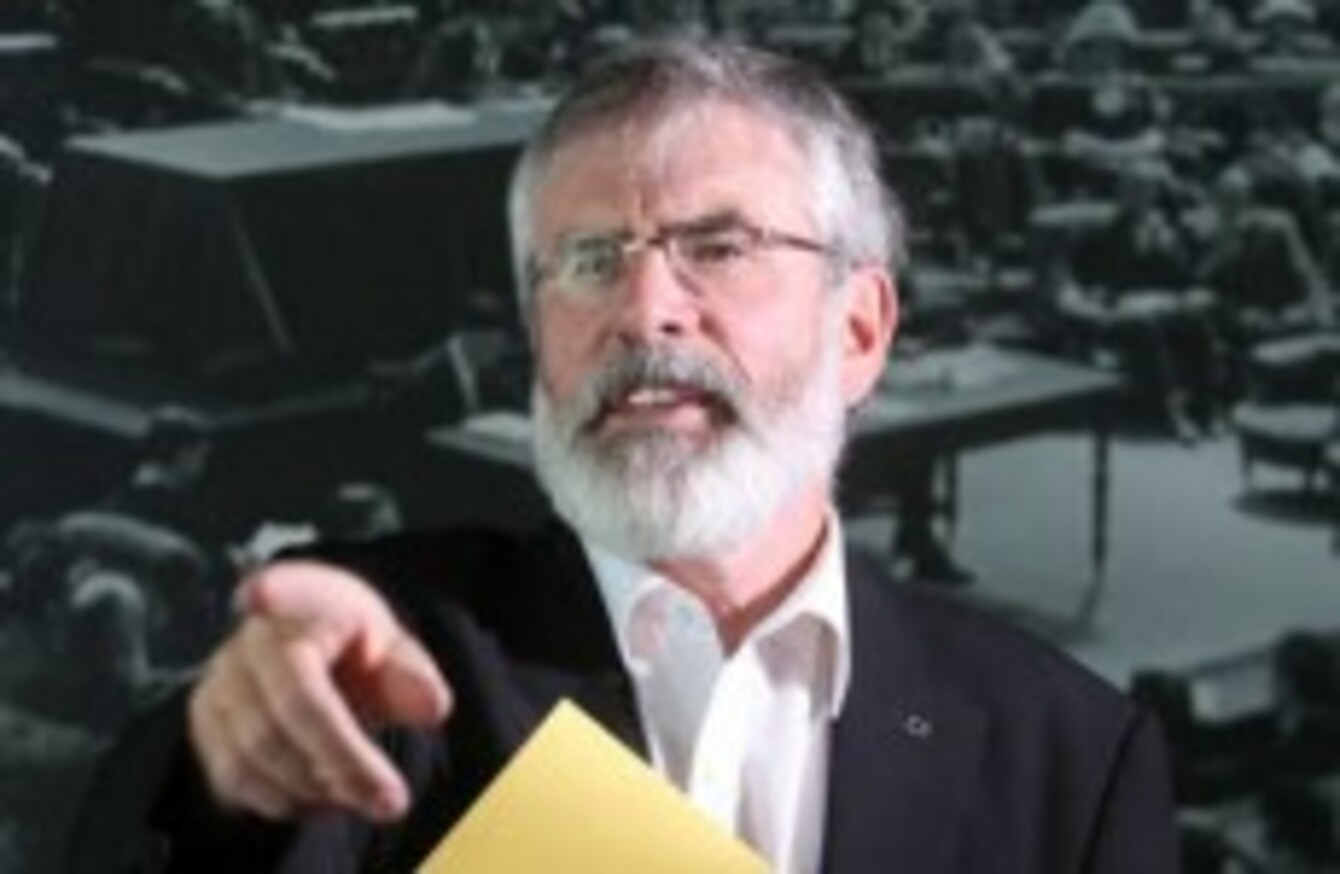 Sinn Féin president Gerry Adams
Image: Sam Boal/RollingNews.ie
Sinn Féin president Gerry Adams
Image: Sam Boal/RollingNews.ie
GERRY ADAMS HAS hit back at Joan Burton after she used the launch of her party's 1916 commemoration exhibition to attack Sinn Féin.
In response to comments from the Tánaiste, he said that, "Burton has nothing in common with the men and women of 1916."
Speaking in Cork yesterday, the Tánaiste was discussing a number of issues connected with the Rising, including the State funeral of Thomas Kent, the early Labour movement, and the historical role of women in the 1916 Rising.
Criticism
When it came to the topic of how the Rising should be celebrated, Burton said, "The Republic, republicanism, does not belong to any one group, to any one set of people, to any one political group. It would be much diminished if it did."
She then went on:
We have already witnessed some efforts by Sinn Féin to appropriate the events of the revolutionary period and I expect we will see more of that. This is a deliberate distortion of history – Sinn Féin had precious little to do with the events of 1916.
"But it's more than that.
"They are seeking to hijack the history of the country so as to explain away the IRA's campaign of sectarian violence and the subsequent criminality it spawned."
Response
In response to this, the Sinn Féin president has hit out at what he calls a "schizophrenic approach to the 1916 Centenary".
Describing the Labour leader's approach as a "shallow and wholly self-serving approach to Irish history", he went on to say:
Joan Burton knows that commemorating 1916 raises a myriad of contradictions for her own party and its actions in government, not least their partitionist attitude and failure to live up to the egalitarian ideals of the Proclamation.