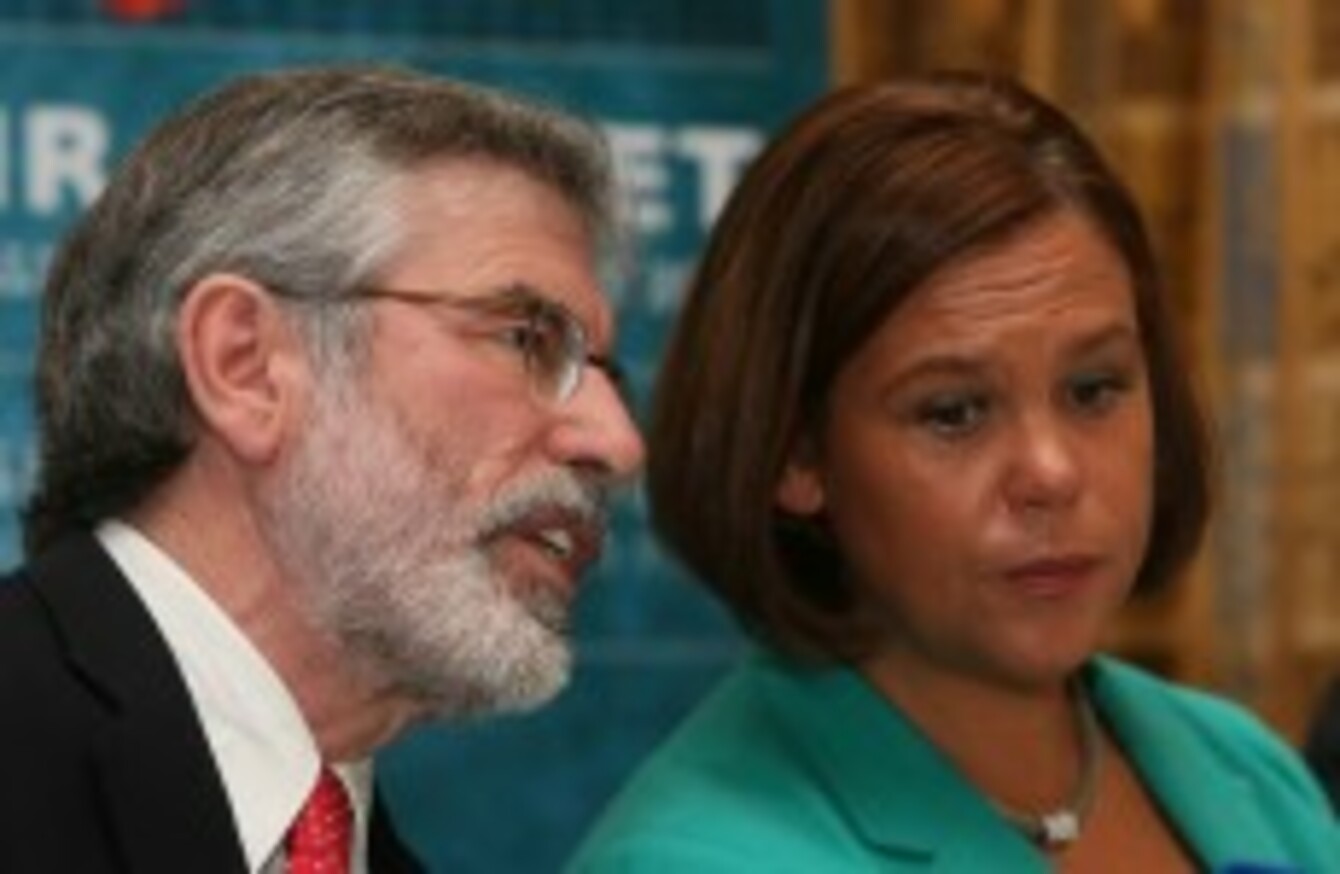 Gerry Adams and Mary Lou McDonald
Image: Niall Carson
Gerry Adams and Mary Lou McDonald
Image: Niall Carson
GERRY ADAMS AND Mary Lou McDonald have both blocked the IRA abuse victim Maíria Cahill on Twitter.
The Sinn Féin leader said it was "entirely my own business who I permit on my Twitter account" when asked about the matter by TheJournal.ie today.
McDonald did not respond to a request for comment.
Cahill tweeted about being blocked by the two leading Sinn Féin deputies last night. It means she can neither follow nor even view tweets from Adams or McDonald.
Cahill told TheJournal.ie that she found the Sinn Féin TDs' actions to be "juvenile".
I am not particularly surprised, but I think it's a bit rich when they say their full sympathies are with anybody who has been abused and yet they won't answer questions put to them. It's a bit of juvenile thing isn't it?
She believes that Adams may have blocked her as a response to a number of questions she sent to the Sinn Féin leader and his party's press office in recent weeks.
She said that McDonald had blocked her some months ago after a Twitter direct message exchange which Cahill published on her public feed.
Cahill recently challenged Adams to debate in the wake of the publication of a review into her case that criticised how it was handled by Northern Ireland's prosecution service.
Adams said in numerous interviews that Cahill was abused by her 'uncle' and questioned why this has not been reported by the media.
Cahill reacted angrily to the comments and said that her abuser was not a blood relation but was an uncle through marriage.
She has repeatedly criticised Adams for how he handled her abuse claims. The case has put huge political pressure on the longtime Sinn Féin leader since it was reported by BBC Spotlight last year.