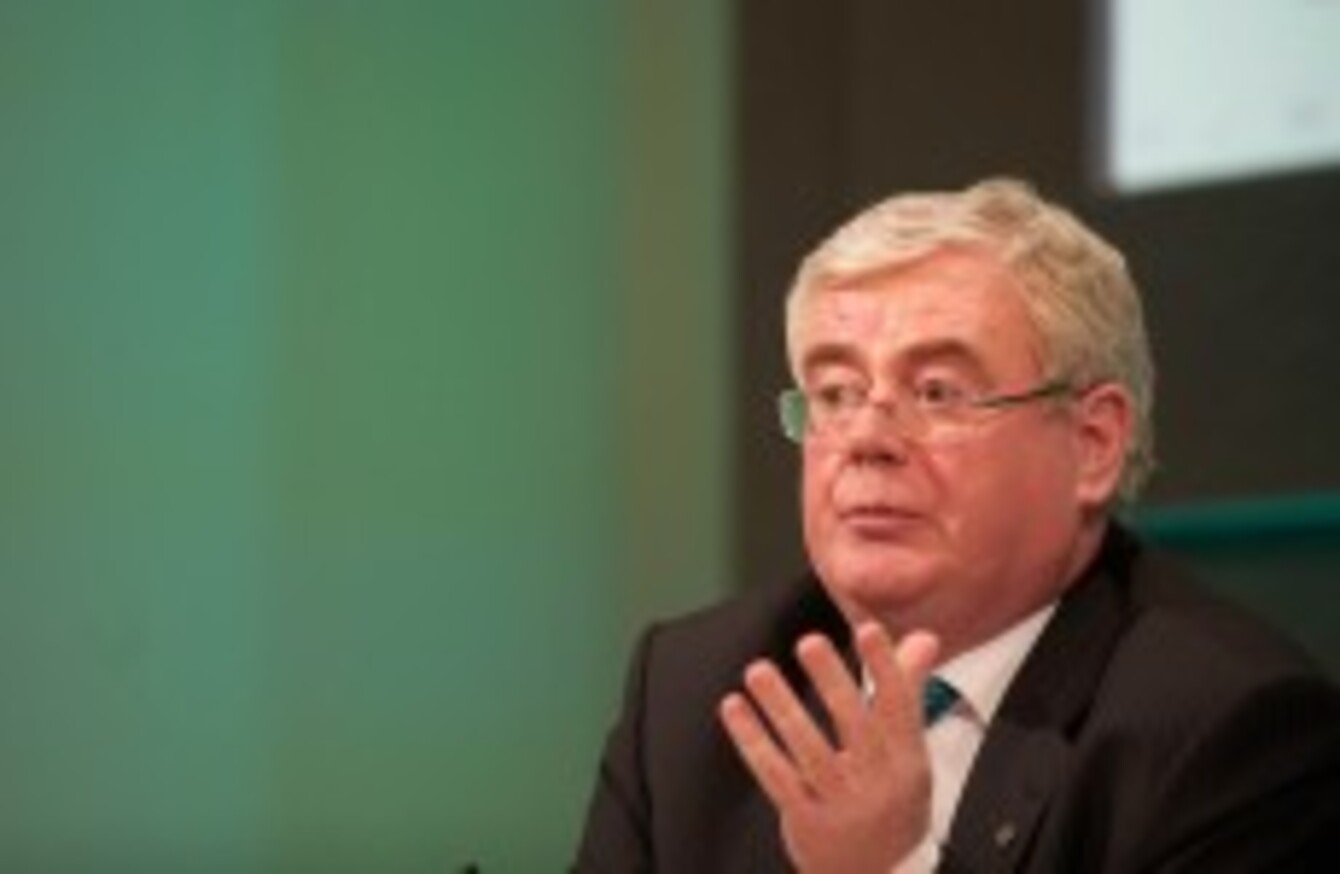 Image: Barry Cronin/PA Archive/Press Association Images
Image: Barry Cronin/PA Archive/Press Association Images
Updated 3.55pm
TÁNAISTE EAMON GILMORE has indicated that there may be a joint intervention by the Irish and British Governments if Northern Ireland's five main political parties are unable to make progress on the Haass proposals.
The process chaired by US diplomat Richard Haass broke down without agreement on New Year's Eve, following a series of marathon talks sessions over the Christmas period.
Both Sinn Féin and the SDLP have endorsed the proposals — but the DUP, UUP and Alliance have so far rejected the deal, which is aimed at reaching a resolution on issues surrounding parades, flags, and the past.
Gilmore said in an interview with the BBC that the two governments were determined not to allow the issue to drift.
"I don't think there is a very long period of time within which this can continue on. There is an urgency about getting these issues resolved," Gilmore said.
"I think if there is an intervention, I think it will be an intervention by both governments together.
"If necessary we will have to do that, but I hope that it will be possible that the political parties in Northern Ireland will be able to reach agreement among themselves."
The leaders of the five parties met to discuss the fallout from the talks breakdown last Tuesday, and further discussions are planned for this week.
Speaking in the wake of last week's discussions, Sinn Féin's Martin McGuinness accused the unionist leadership of "dancing to the tune of extremists" and said the Orange Order, the UVF and the PUP had been acting as "one and the same".
First Minister and DUP leader Peter Robinson later described his deputy's comments as "unhelpful" and said McGuinness was acting as if he was "controller and dictator" of how the talks process should operate.
Gerry Adams
This afternoon, Sinn Féin leader Gerry Adams said that he welcomed the Tánaiste's comments, adding that he has "consistently pressed the Taoiseach and Tánaiste to take a hands-on role in this matter" and asked the Taoiseach for a Dáil debate on these issues.
"The Irish Government must know that the unionist parties are unlikely to do the right thing if the British Government is in breach of its obligations and commitments," said Adams. "The responsibility of the Taoiseach and the Tánaiste is to get David Cameron to face up to their obligations."
"The fact is that there is still no Acht na Gaeilge in the north. There is no Bill of Rights. There has not been the necessary inquiry into the murder of Pat Finucane. And the British Government still refuses to release important files on the Dublin/Monaghan bombings," said Adams.
- Originally posted 11.35am. Additional reporting Aoife Barry